Experienced? How to (re)find a job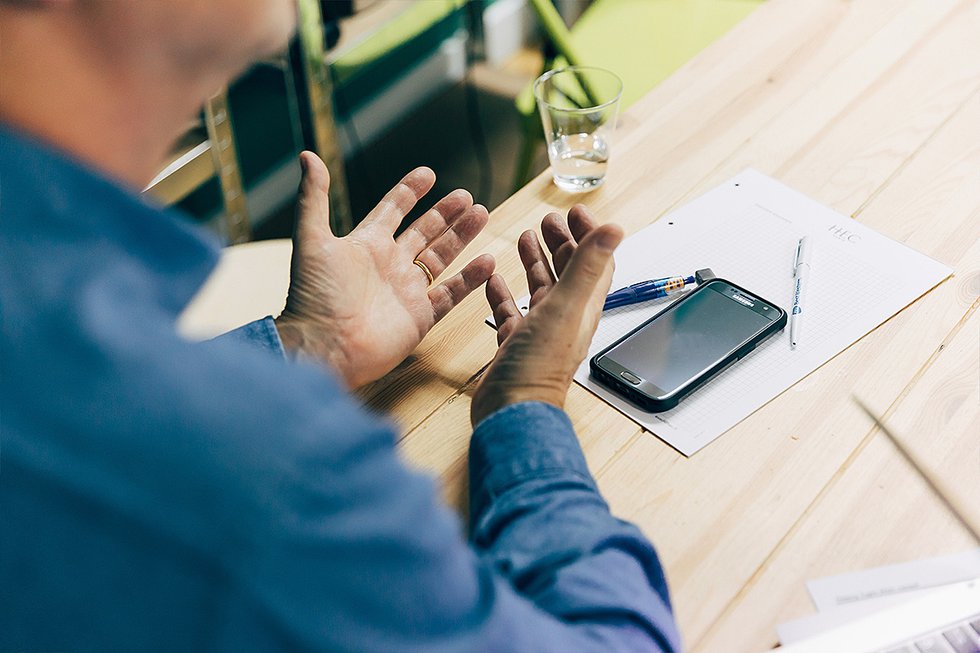 Are you looking for a new job, but wonder whether your extensive professional experience will be a help or a hindrance? Although most companies prioritize experience when recruiting executives, some shy away from more experienced candidates who may have higher salary expectations. That should come as little surprise: data for 2017 published by the Office for National Statistics shows that one in three graduates were in roles for which they were overqualified.
---
So how much experience do you have? Five, 10, 15 years, or more? And what difference does the number of years make to recruiters? How can you highlight your strengths when you are neither a young professional nor a top executive? To get a better understanding of the issue we spoke to Hannah, an expert in human resources who is currently looking for work. She has 18 years of experience in human resources consulting and has also worked as an independent consultant. She shared her experiences with us.
The pros and cons of having experience
How in demand you depend largely on your profession and sector. While experience is seen as valuable, some people have preconceptions about experienced candidates. Which ones are we talking about?
Preconceived ideas
It's true that salaries in the UK tend to increase as you gain experience, but it can be quite a challenge to convince a future employer that such an investment will be worth the outlay. "I have 18 years of experience, which sometimes scares people as they think I'm going to cost them a lot of money," said Hannah, who has often paid the price for this kind of attitude among employers.
Unfortunately, prejudices are often deep-seated. "You're less desirable when you reach 40. There are a lot of preconceptions. We don't really belong to the new generation that 'makes things happen', but we also aren't nearing the end of our careers, so it's sometimes hard to be stuck in the middle," she said. Among the most common preconceptions about experienced candidates are that they are too expensive, not up to date, less adaptable, and even too restricted by the requirements of family life. Some might call that ageism.
What's more, while they may recognize your level of experience, some recruiters are unable to see past your current title. They may continually offer you similar positions even though you want to change roles. If you find yourself in this situation, then it is all the more important to learn how to sell yourself effectively.
. . . and proven advantages!
Always remember, though, that the company is interested in recruiting an experienced candidate like you primarily because of the valuable experience you have.
You are already trained in and have knowledge of the practices and operations of other companies, which is a real asset for the business that wants to hire you. With practice comes hindsight. When a candidate has already managed one or more teams, for example, it makes sense to think that taking over a new department shouldn't be a problem for them.
Inexperienced candidates must highlight their potential, which is hypothetical, but you can showcase practical know-how and transferable skills gained during your extensive career. This will work in your favor and it's worth emphasizing when looking for a job, according to Hannah. "When it comes to hindsight and experience, the actual number of years is priceless, both in terms of successes and failures."
Another asset to highlight is your stability, according to Hannah. Having acquired experience in different roles or businesses, more often than not candidates in their forties are looking to settle down professionally. Although this is not true of everyone, this age group doesn't tend to want to change jobs as regularly as younger workers do.
It's an important argument for Hannah: "The new generation is super fickle! For my part, I know pretty much what I want. I want to join a company that I can invest myself in over the long term. At my age, people are certainly looking for a good work-life balance, but also a job that makes sense in the long run."
Job search tips
You probably know your value, how to apply for posts, and have already changed jobs more than once. You should now consider whether applying in the traditional way, which may have been successful for you in the past, is sufficient at this stage of your career. After four months of research, Hannah seems doubtful: "If I just answer job ads, nothing is going to happen. Out of almost 200 applications I submitted, I have received a response from just one or two. I have to change my strategy."
So, what are some effective strategies?
We've put together some tips to help you modify your approach and maximize your impact during this transition period.
Get back in the game
We're not here to judge whether you are in or out of the game. But tried and tested techniques to find a job need a refresh at a time when recruitment tools and methods are changing rapidly, to the point that some have predicted the end of "traditional" applications that focus on a CV and cover letter. When you are looking for a job, as well as giving your CV and LinkedIn profile a makeover, you should find the recruitment platforms that work best for your particular sector and job. You can ask people around you, younger or older, who have recently been looking for a change in work as they could point you in the right direction and save you some time.
It's also an ideal time to bring yourself up to date professionally. Take advantage of any downtime when you are searching for work to catch up on the latest news and developments in your trade or sector by attending talks and conferences in person or online. Or you could do some face-to-face or online training in such areas as languages or computer skills. It's worth investigating MOOCs (massive open online courses), which are free courses that are open to anyone with access to a computer who wants to enroll. The range on offer is wide.
Focus your efforts and energy on the hidden market
Have you already made dozens of applications, but received few answers? What if the answer was somewhere else entirely? Don't forget that many positions are filled without going through the traditional "ad-candidate-selection" recruitment system. In your search for that perfect role, you may have to find your way in through the so-called "hidden" market that is more about word of mouth and personal referrals.
It's a system that Hannah knows well because it's no secret to human resources departments. "Job ads give companies visibility, it's what we call the "employer brand," but they don't recruit that much through this method," she said. Faced with the sheer number of applicants, some of whom won't even be qualified for the post, many recruiters try to find the right person for the job directly from their own network or those of their existing employees. This is sometimes called co-option.
Even when an ad is posted, you can maximize your chances of getting an interview by contacting the recruiter directly or via a third party in some instances. Hannah recommends this as an effective strategy: "I have decided to stop answering ads. I look for companies that are hiring and then I look at my network on LinkedIn to see if I can reach someone who works for the company or, better still, in the actual team that the job is in," she said. "It's the best way to stand out from the crowd."
Activate your network
Networking is a great way to find an opening in the "hidden" job market. Your friends and family should already be aware of your job hunt, but take the time to reconnect with former classmates and colleagues who are connected with positions and sectors that interest you. Reaching out to your network can help you to develop your ideas and better direct yourself towards your professional goals. It can also help you to discover opportunities not linked to published ads. So don't let your network go cold.
This is Hannah's strategy, which she says has been the most successful to date. But who should you target? It helps to see your network in terms of circles. The first circle consists of family and close friends. If they are rarely much help in professional matters, then reach out to people in your second circle. That might include acquaintances, former colleagues, or people you have connected with on LinkedIn, for example. They can often be a valuable resource, as they know a bit about you and will be able to get the ball rolling.
"Your nearest and dearest aren't the most objectives. The people who love you assume you're going to find a job, but they don't know your real value in the job market," said Hannah. She suggests focusing on the third circle, which she says is the most useful. This circle, made up of friends of friends, is by far the widest in scope and can allow you to get in touch with many professions, sectors, and companies. Relationships within this circle are more formal, but also more professional. So they can be more effective in helping your research.
To maximize your impact when reaching out to your network for ideas and help, it is important that your requests be clear. Instead of asking someone to share your CV, it's better to ask them simply to put you in touch with the relevant person. That way, you will be better able to control communication. "It's not effective to ask people to share your CV, it's better to ask them for contact information for specific people that you will then contact yourself," said Hannah, adding that this could make all the difference.
Introduce yourself to headhunters
Getting in touch with headhunters can give you a real boost. They are rarely tasked with recruiting junior staff, except for some very specific candidate profiles, but are often looking for candidates like you, who are mid-career. These recruiters may be strategic and expensive, but they do tend to pull out all the stops.
Headhunters may contact you through LinkedIn, for example, but you can also contact them directly. This is an approach Hannah recommends. "It's important to get in touch with them, but I would always advise saying that you were referred to their services, for example, if you have a friend who got a job through them," she said. They may find you a new position or they may be able to advise you how to find recruiters who specialize in placing candidates with a similar profile to yours. Making yourself known to those who recruit for companies you are interested in working for can help you to optimize your job search.
To stand out from the crowd, highlight your main strengths
Put yourself in the shoes of a recruiter. If they are hesitating between choosing you, or a more junior candidate who is 20% cheaper, what could convince them to take a chance on you? Skills that come from your experience can make all the difference. So take the time to identify them and to make sure they are in line with what the recruiter needs. Take inspiration from existing job offers, if you have them, in order to highlight just what they're looking for. Then prepare a captivating story to introduce yourself. "You have to build up and tell a story that holds up well," said Hannah, who found that once she got an interview, the hardest part was over.
Beyond your skills, what will make the difference is your personality, your vision, your way of working, and your values, particularly if they are aligned with your future team and their corporate culture. "When you're recruiting an experienced candidate, you're not looking for a typical profile. You don't try to recruit a whole team of similar candidates for a given task, you're looking for a personality. These sorts of jobs are often subject to approval at the management level, so personality matters a lot," Hannah said. Therefore, the importance of demonstrating soft skills, as well as highlighting your aspirations and sources of motivation, can't be overstated.
While you no longer need to prove that you are an experienced job seeker, remember that every step of professional life requires flexibility. As your career progresses, it's particularly relevant to focus on the hidden market and informal ways of finding a new post. Fresh opportunities often come from encounters that build trust and a desire to work together. What this means is that in today's climate quality wins out over quantity when looking for a job that's right for you.
Translated by Andrea Schwam
Photo: Welcome to the Jungle
Follow Welcome to the Jungle on Facebook, LinkedIn, and Instagram, and subscribe to our newsletter to get our latest articles every day!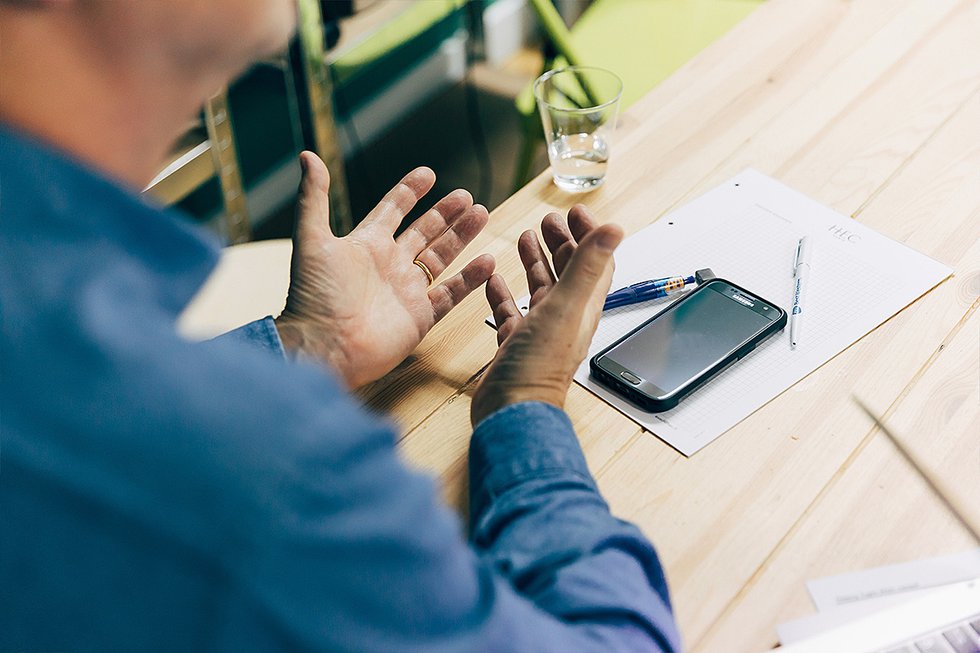 Looking for your next job opportunity?
Over 200,000 people have found a job with Welcome to the Jungle.
Explore jobs