A trip down memory lane: the evolution of the job hunt from 1970 to 2022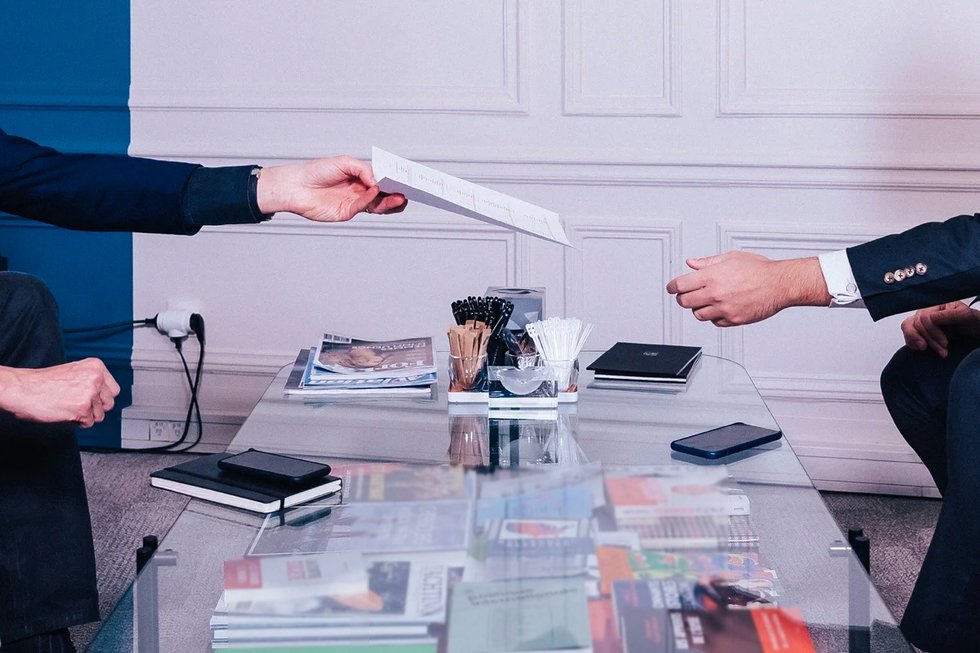 Looking for work has always been arduous, especially when it comes to putting oneself in the often vulnerable position of partaking in interviews with potential employers. From the 1970s through today, the job-hunting landscape and interview process has changed and grown drastically, largely, of course, thanks to the creation of the internet and, later, the rise of career-oriented networking services like LinkedIn.
We take a look at just how much the job search and interview experience has changed for job seekers over the last 50 years, with input from career counselors and workers who've been through it all.
Looking the part
In the 1970s and '80s, one of the main factors job seekers had to consider when preparing for an interview was looking the part. "It was Martha, in a new beige linen suit, brown blouse, blue pumps, and a fresh haircut … She was on her way to a job interview," stated a New York Times article from 1977 that detailed how to dress for an interview. Most of a candidate's effort had to be put into preparing an appropriate outfit and hairstyle; this was especially true for women, who had to, as a source cited in the article put it, make sure not to make the mistake of "looking too visually provocative" rather than appearing "asexual."
Though it may have been to a lesser degree, men also had to consider how they dressed. David Fiore, Executive Creative Director at Haddad & Partners, quickly learned upon graduating from film school in 1985 that looking the part was crucial. "Even though I was in a creative field, I was instructed to wear a suit, wear a tie," he said. "Not just a blazer and slacks - a suit and tie."
Today, job applicants should certainly still make sure they appear professional and polished when they show up to an interview, but there's not such an extreme focus on it. "You have to market yourself to fit the company that you're interviewing with, and the job that you're going for," says Louisa Tatum, Career Services Manager at the career services department at the New York Public Library. "So, some of that appearance stuff is still in play, but not to the same degree." For instance, someone applying for a job at a startup might opt to not wear a suit and tie if the company leans more toward a jeans-and-t-shirt look.
The internet's influence
Of course, the main factor that has changed the job interview landscape over the years is the internet. "Right now, I could look at 25 different websites advertising jobs," says one Reddit user. "Back then it wasn't like that - you looked at the classified section of the newspaper and that was pretty much it." Indeed, the job hunt was very much an on-paper process; job seekers had to type up hard copies of their résumés, mail them out to companies, and wait for a callback. "You had to catch people on the phone when they were at their desk," says New York City-based career counselor and coach Lynn Berger. "You had to wait by the phone - it was all about timing."
Today, conducting a job search online is much less tedious; it's vastly easier to connect with people, and email means there's no need to make calls or mail out materials. Instead of cold-calling companies or people about jobs, applicants can search for them on LinkedIn or follow them on Twitter. But while this is possible, does it make a job seeker more likely to get a job? With people more easily able to apply to positions,there ends up being much more competition for every job opening. "The job market of today is much more crowded than that of twenty or thirty years ago," said blogger Karen Glen. "For one, there are many more applicants per position." Glen added that this means today's employers can be "much choosier" when picking candidates than they used to be.
"Today, people can apply to jobs not just across their city or country, but across the world," says Tatum. "Hundreds of people could be applying to each individual job. It doesn't matter where they are so long as they have access to the internet. So that makes for an influx of applicants." This, Tatum says, is why the most important thing a job candidate can do in an interview is to "utilize storytelling" as a means to demonstrate why they're the best person for the job. It's all about making yourself stand out from the other dozens or hundreds of job applicants.
Ultimately, the internet has certainly made it easier for candidates to inquire about a position; job seekers can so easily Google people, find their contact information, and reach out. In the 1970s, though, when this wasn't an option, and the job search was largely based on recommendations and referrals; there was an even bigger emphasis on the "it's who you know" mentality than there is today.
Plus, today, people have so many more resources at hand to assist them in looking for a job. Job boards are actively updated with new listings. It's easy to find and connect with professionals offering services like career counseling or résumé writing. Libraries, like the New York Public Library, offer plenty of free resources. "People should really utilize libraries," says Tatum. "Whether you're looking for career services or access to technology, we have tons of databases and just a large number of resources to support people in accomplishing their professional goals."
Different requirements
The basic skills every job applicant must possess today are vastly different from what they were in previous decades. "Every company hiring new graduates wanted you to take a typing test," says Fiore of the job-seeking process in New York in the 1980s. "This was very intimidating for me," he adds, explaining that he had never been much of a typist because in college it was common to pay another student to type up long papers. "I would go to ad agencies to try to get a job, offering a portfolio that I thought had some great work and showed my creativity, but all [the hiring managers] wanted me to do was sit at a keyboard - before they would even talk to me."If he could not type up to 55 words per minute - flawlessly - he was sent out.
This is of course different now, as today's young people entering the workforce were "born with computers in their laps," as Fiore puts it, with typing being a second-nature skill for them. And today, hiring managers are surely looking for more in their new hires than they did decades ago. The average entry-level job candidate is usually required to have a long list of basic skills - like the ability to multitask and be attentive to detail as well as be able to utilize basic computer programs, plus have the industry-specific skills needed.
Because of the advancement in technology and the stronger emphasis put on preparing for post-undergraduate employment today, people are better equipped to enter the workforce today than they were in, say, the '80s. "Kids coming into the workforce now have a wiser view of the workplace," says Fiore. "Many of them have done multiple internships and explored in college what they really want to do." Plus, universities today have career centers, résumé-building classes, and other professional services to better prepare students for the future.
"It's just so different now," says Berger. "You can't really even compare. People have a whole different set of skills and can do so much more now. They no longer have to sit at a typewriter and fill out a time-consuming job application. There wasn't an option to do things quickly."
Interview tips
As only about five out of 250 applicants garner a face-to-face interview with an employer, it's crucial to be prepared for the event. Candidates should conduct thorough research into the company they wish to work at and the person they're interviewing with to be adequately prepared for an interview. "Be prepared for who you're about to speak with," Fiore says. "That means knowing their job, what they do, what the company does, and what that person is looking for in the job they're seeking to fill."
This piece of advice is similar to tips given in a 1984 Times article about preparing for an interview: "'Why are you interested in this position?' Saying simply that the salary is appealing isn't sufficient. Obviously, it's a good idea to have some knowledge about the job or to ask the interviewer where particular qualifications might fit." Before heading to an interview, job candidates today should make sure they have conducted this basic type of research, plus look into interview tips, set tangible goals for themselves, and polish up their materials to the best of their ability, updating their résumé or portfolio to the role or company they're interested in. And before they enter the building, they should steady themselves and ensure that they're carrying an air of confidence.
Berger says that the goal of a job interview is one thing that hasn't changed over the years - and that goal is being able to "show the added value." A job candidate should be able to demonstrate in an interview that they will add value. "You need to be able to show what you can offer and coherently discuss your experiences and accomplishments that are related to what they're looking for," she says; "People get hired because they add value."
Fiore adds that job applicants must be sure to present themselves smartly. "Speak with intelligence, not just about the job, but about why you can bring something valuable to that job," he says. "A lot of times, people will go into an interview thinking 'Oh, let me find out what this is all about,' looking to receive information rather than impart it. Instead, they should remember that they as the interviewee have some power; they have something of value that the person who's looking to hire is seeking." Going back 40 years, candidates would have been advised that they had no power in an interview, and that the company held all the cards. "Today, they have to give themselves as many advantages as possible, which means being smart and providing thoughtful responses."
Job seekers are used to adapting to changes in the recruitment process, and young candidates today will surely see many changes over the next 40-plus years. Who knows what the job hunt will look like in 2060? Whether we're applying via virtual reality headsets or interviewing with holograms, compared to the 1970s it's sure to be poles apart.
Photo: Welcome to the Jungle
Follow Welcome to the Jungle on Facebook on LinkedIn and on Instagram and subscribe to our newsletter to get our latest articles every day!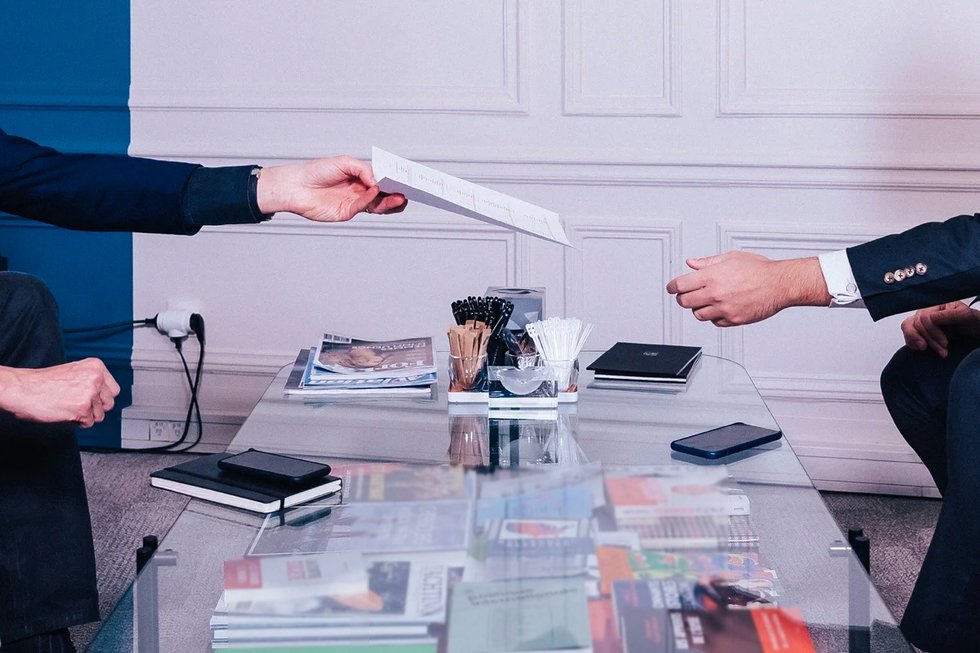 Looking for your next job opportunity?
Over 200,000 people have found a job with Welcome to the Jungle.
Explore jobs