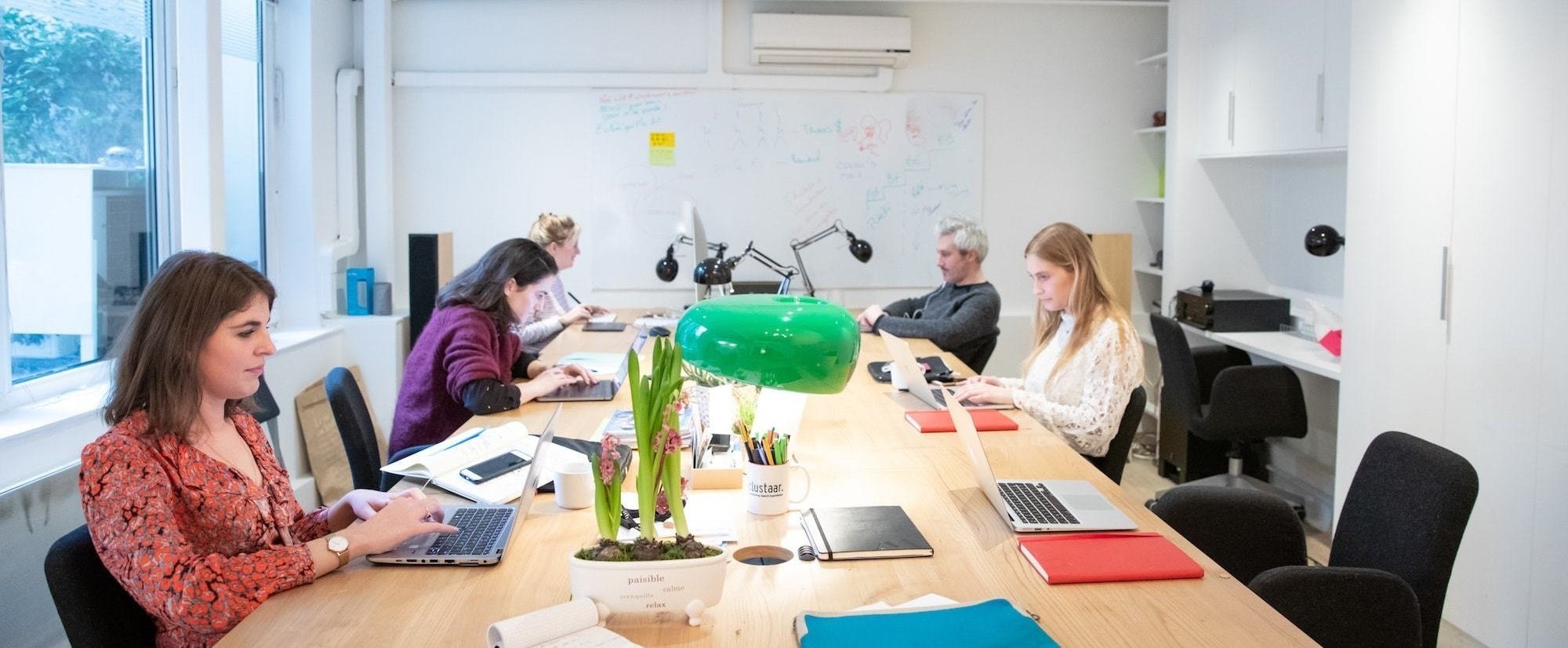 WITH
International eRetail Manager
CDI

 

Début :

 

Paris

Bac +5 / Master

> 5 ans
La tribu
WITH
Le poste
International eRetail Manager
CDI

 

Début :

 

Paris

Bac +5 / Master

> 5 ans
À propos
WITH is an 80-people digital consulting company founded 6 years ago, with offices in Paris, Madrid & Geneva. In Paris, we primarily service the world of food, beauty, health, luxury and fashion.
We tend to focus on the areas of business & marketing where the paint is fresh: e-Commerce (Amazon, D2C, marketplaces), China & Asia, Social Marketing (influence/advocacy/customer care and data management). In those areas, we master more than 25 different topics among the most coveted matters on the market. Our obsession is to remain above the fray and help our clients as they modernize their business.
WE ARE THE DOTS
At WITH Paris, you will have the opportunity to work as an implant, in-house within the client's teams, or as a Client Partner at WITH Paris' Office.
You will have access to a network of experts, passionate about digital change, coming from world class companies to support your day to day missions with clients.
OUR VALUES
People: we are convinced that human beings are the best enablers to create a better future.
Methodology: we are driven by operational excellence to deliver concrete results for our clients.
Technology: we consider that technology will play a crucial role in a fast paced world change.
Descriptif du poste
Our client, a world leading beauty company, is looking for an International eRetail Manager to enhance its customer experience and contribute to accelerate its business growth.
You will be part of the Global eCommerce team and in charge of the US, EU & Asia Markets.
You will take part in the development of the international eRetail strategy for the division, especially focussing on two key skincare brands, and implement it together with the local teams. This is a strategic and commercial opportunity to make a lasting impact in a fast-paced, collaborative and international environment
In the Global Marketing team, you will be responsible for global strategy development and orchestrating activities in close alignment with local markets and global departments. The ways of working are always based on high-level insights into business impact, feasibility, and costs.
The scope of this role will include business drivers, online marketing, sales, technology, and stakeholder management.
To achieve the aforementioned goals, the Implant will continuously drive added value initiatives to enhance the eRetail channel experiences and contribute to generate growth in line with company objectives.
The Implant will set KPIs, evaluate the performance and improve business processes. The eRetail Channel Manager will also initiate and actively engage in new business opportunities and collaborations to grow online and omnichannel sales.
In this position, the WITH implant will help the brands into different roles as detailed below:
1- Own & coordinate all eRetail related activities in Asia, US & Europe markets
To serve business ambition, starting from the eRetail P&L you will drive Customer Experience initiatives to achieve business goals and involve local markets teams to the next step of eRetail growth. Build and coordinate business initiatives on local markets using brand and customer experience insights as a driver.
2- Participate in creating the best eRetail experience globally
Launch pilots with local markets to expand the brands medical anchorage on brand pages, product pages, campaign pages Leverage eRetailers and launch new services initiatives to accelerate business
_ Find, share and deploy relevant eRetailers programs and services to improve customer experience drastically
Profil recherché
Positive and energetic attitude with an accessible leadership style
5-7 years of related experience, prior beauty category background is a plus, but not a prerequisite
A bachelor's degree in a relevant field, experience working with consumer brands
Direct budget, accounting and P&L responsibility
Tenured reasoning, presentation, analytical, problem-solving and communication skills
Operational experience with both internal and external 3Ps
Strong interpersonal, cross functional expertise.
Background in eRetail relationship with Amazon, Tmall, Sephora, Ulta is a plus, but not a prerequisite
Experience in project management and execution with highest level of quality output
Highly resourceful, flexible and creative in solving problems and strong sense of urgency to prioritize tasks and deliver on time
Handle ambiguous or subjective situations professionally, including balancing operational efficiency, data analysis and various cross-functional teams' input
Thorough technical and operational understanding of eRetail commerce:
Exposure to technology platforms and principles around responsive design, Mobile UX, Analytics, Reporting, Traffic, Ratings & Reviews.
Découvrez l'équipe
Ce contenu est bloqué
Le cookie Youtube est obligatoire pour voir ce contenu
Questions et réponses sur l'offre
Ajouter aux favoris

Partager sur Twitter

Partager sur Facebook

Partager sur Linkedin