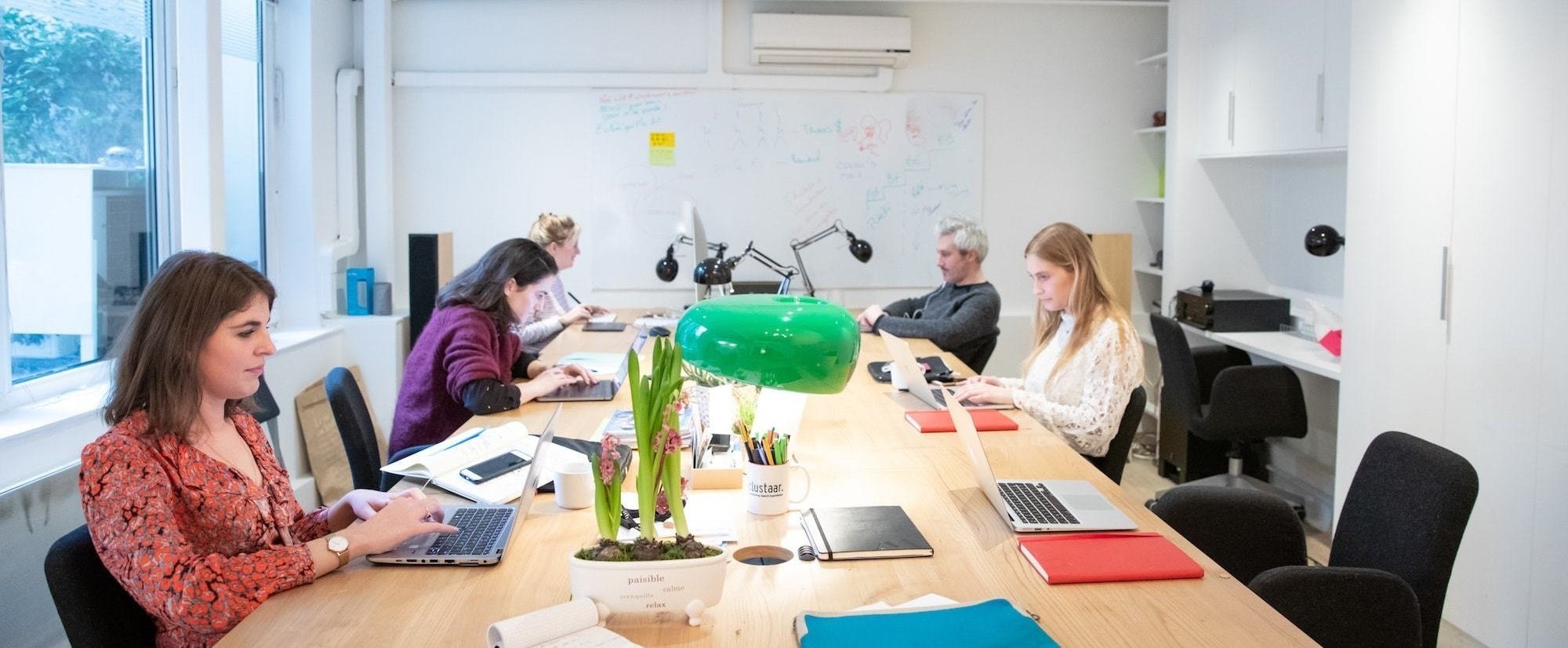 WITH
Communications Manager
CDI

 

Début :

 

Paris

Bac +5 / Master

> 1 an
La tribu
WITH
Le poste
Communications Manager
CDI

 

Début :

 

Paris

Bac +5 / Master

> 1 an
À propos
WITH is a digital partner of a new kind, launched in 2015 in Paris, and 2017 in Madrid. Despite COVID, we are currently growing by 30 to 50% per year and opening news offices.
It is bringing our teams to almost 80 talents after only 6 years.
We are looking for a Communication Manager to actively promote our company brand, our service practices in the most advanced areas of Marketing (e-commerce, Amazon, China, Social Marketing, Innovation, Technology).
Descriptif du poste
Your job will be to ensure an optimized visibility in France, Spain and internationally in the countries where we might open more offices (Switzerland). We also expect you to actively participate in the growth of our company and thus become the first point of contact for incoming leads and new prospects, while equally nurturing the strong bond with our VIP clients from industry-leading firms (beauty, luxury, food, fashion…).
This is an evolutive role, where you will be able to grow with your role and take on new responsibilities following the company's progression and your preferences.
As such, your missions are split into two directions:
Outbound communication
Visibility - How to increase notoriety and help position our offices as thought-leaders in their markets, focusing specifically on our latest addition WITH Geneva (opening September 2021!)
Brand Awareness - Company-wide. How to reach & find prospect, turn prospects into leads
Lead Generation - For existing WITH practices & experts. How to generate as many leads as possible, how to stay top of mind
Inbound communication
Loyalty & WoM - For existing VIP clients (about 50 individuals). How to ensure they stay fans and promote WITH (Word of mouth)
Internal Comms - For WITH talents. Ensuring exchange of ideas and news across the different WITH offices and practices
Your daily activities will include, but won't be limited to:
Content strategy and sharing : Be on the constant lookout of the many comm-related faces of our activities. Produce, have produced or adapt quality brand content in order to share across the WITH social channels.
Brand image : Be the guardian of WITH's image and essence. Ensure the right tone of voice and positioning are used by our teams at all times. Continuously supervise & optimise the organic and paid digital footprint of WITH across various online ecosystems.
Public Relations: Find visibility opportunities to increase our WITH expert's visibility (TV, radio, events, articles, podcasts…), strike partnerships and deals with industry media, ensure coverage of company announcements through press releases
Events : Handle webinar schedule for all experts, promote sessions and support registration, host live events. Set partnerships and look after firm's attendance at leading industry events (CES Las Vegas, Viva Tech, The Network One…)
Internal Comms : Send monthly WITH's newsletter, work hand-in-hand with our Human Resources Director to drive internal comms activities and help connect our different offices and teams.
Practice Support : Understand and learn our different practices, help create comms strategies, dedicated content, schedule specific newsletters, assist in creating intro decks, be the first point of contact for incoming leads.
Profil recherché
For this position, we are looking for the following qualities:
Native in English : Do people frequently come to you for everyday English translations? Excellent! Following our company's multilingual nature, is it essential that you speak super fluent English and French - This will ensure you independence in most daily tasks - Other languages (Spanish, Chinese) will also greatly help.

Excellent written and verbal communication skills

Exceptional soft skills : As your role and time will be spread across all our teams, we are looking for a dynamic, enthusiastic, curious and eager to learn profile, person who will know how to interact with colleagues, talk with clients or represent the firm during webinars.
Strong attention to details
Good interpersonal and multi-tasking skills
Proven success working with all levels of management
Découvrez l'équipe
Ce contenu est bloqué
Le cookie Youtube est obligatoire pour voir ce contenu
Questions et réponses sur l'offre
Ajouter aux favoris

Partager sur Twitter

Partager sur Facebook

Partager sur Linkedin