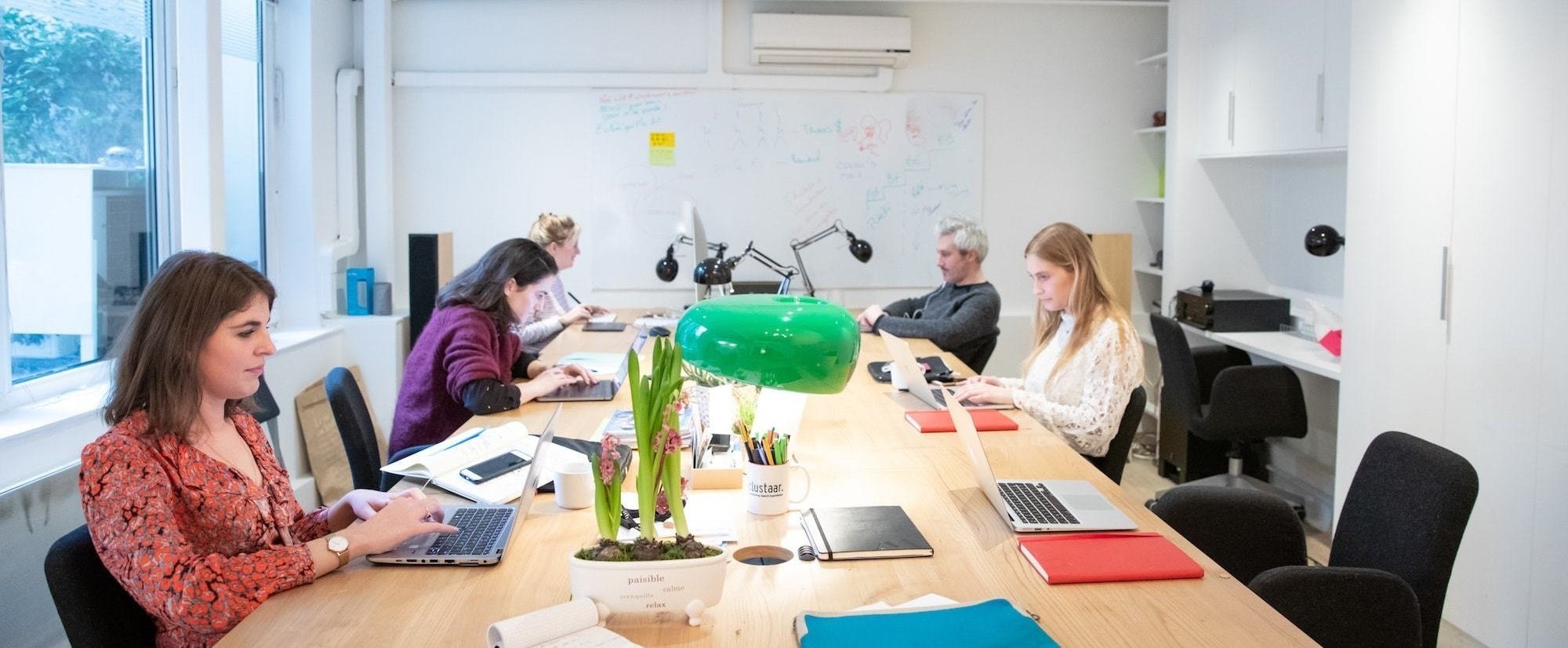 WITH
China Media Expert / Manager
CDI

 

Début :

 

Paris

Bac +5 / Master

> 5 ans
La tribu
WITH
Le poste
China Media Expert / Manager
CDI

 

Début :

 

Paris

Bac +5 / Master

> 5 ans
About
WITH est un partenaire digital d'un genre nouveau qui existe depuis 2015 à Paris, 2017 à Madrid et à présent à Genève. Ils sont déjà 90 talents après 7 ans d'existence, et ont connu une croissance de 30% en 2020 et près de 25 embauches en CDI malgré la COVID.
WITH Paris est centré sur le conseil marketing & les implants autour de 4 verticales entrelacées qui comptent parmi les sujets les plus brûlants de la rénovation marketing: la Chine, l'eCommerce & Amazon, le Marketing Social et le Marketing Science & Innovation.
Les équipes de WITH Paris sont constituées de consultants, appelés "client partners" mais aussi, et c'est l'originalité du modèle, d'implants qui sont des experts qu'ils recrutent et placent au cœur des équipes clients.
WITH Madrid est davantage centré sur l'innovation et la technologie, avec pour ambition d'offrir une combinaison d'ingénieurs, analystes data, UX/UI, PMO/PO pour auditer, concevoir, construire, diriger et gérer des projets digitaux complexes.
Leurs principaux clients sont : le groupe Danone, L'Oréal, Coty, LVMH (notamment Parfums Christian Dior), Bacardi Martini, Pierre Fabre, Crédit Agricole Payment Services, Cartier ou encore Total entre autres.
Job description
On the behalf of one of our clients, a leading beauty group, we are looking for a China Media Expert to join the WITH Asia Practice team. Within the Global Media team and in liaison with the local market and brands team, you will be in charge of accompanying the development of media & influence strategies for different brands of the group in the Chinese Market.
For this position, you will work directly with the Global Media VP based in Paris and will cover both Luxury & Consumer Beauty divisions.
In this position, the WITH implant will help the group into different roles as detailed below:
1- Ecosystem & Process
Accompany Global Media & Global Brands - hands in hands with the China Media Director - in building successful branded media & influence activation, connecting the dots with other key function such as Supply, Ecommerce, Content & Digital Support brands in building their media objectives across the AIPL model & associated KPIs to be tracked with partners
Define & implement the Media & Influencer Production processes, at all stages (legal, media resource needs, validation frame, etc.) and with clear ownership Clarify the capabilities of all Media & Influencer partners, to optimize & better leverage the partnership
2- Media & Coms Intelligence
Provide Media & Influence guidance by creating cross-brand knowledge management library to accelerate the acquisition of China related expertise Share prospective view of the new Media formats or Influence programs, collecting trends with platforms, media partners and so on
Build practical toolkits to frame and create a standard way to do media & influence Create sharing opportunities between brands and capturing market trends to stay up to date on the latest industry evolution
3- Data & Media
Create a group level reporting and dashboard to track brand performance on media & influence, and to be integrated in the global reporting tools (need to match the indicators) Provide recommendations on media & influence spending breakdown according to the brand anatomy (celebrity brand, skincare expert brand, multi axis brand, and so on)
Identify & recommend investment in digital tools to support media decision making, visualize data and collect missing data on the industry Help creating a more data-minded media approach & better utilize performance based tools (AB testing, data-driven banners)
4- Media & Coms Partnership
Frame & help organizing top-to-top discussions with key platforms, in order to prepare Group level master agreements to benefit all brands Build an Influencer pool and program to create long term relationships
_ Anticipate needs for new partnerships with rising stars and prepare wishlist with local team
Preferred experience
Master's degree required Over 5 years of experience in digital marketing in China & managing China projects
Have a clear understanding of China Tech Giants ecosystem, both in/out site. Know well about the trendy marketing approaches, level of visibility package, Past collaboration with influencers in China & ability to drive long-term relationships plan
Understanding of the China traditional media ecosystem & opportunities led with their digitalization Good soft skill to manage trilateral relationships, drive all cross functional teams at the same pace to deliver business results.
Passion for the role and the beauty brands Strong presentation skills and the ability to communicate confidently with senior-level leaders
Ability to balance between a robust analytical capability and an interest in the creative process Proficient in Microsoft Office applications
Meet the team
This content is blocked
Youtube cookies are required to show you this content
Questions and answers about the offer
Ajouter aux favoris

Partager sur Twitter

Partager sur Facebook

Partager sur Linkedin