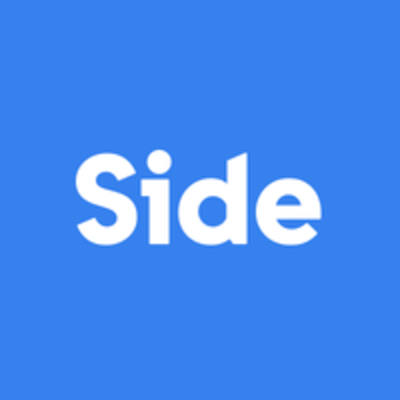 Side
Lead Product Designer
Who are they?
Side is a digital temp agency with a people-focused approach. It was launched in 2016 by 4 friends just out of college. They were convinced that technology could help create an easier, empowering and more reliable work experience.
In May 2022, Side joined the randstad group to have a greater impact on the temporary employment market, and to perpetuate its business model.
Side will benefit from the expertise of the group, business knowledge and network of agencies and worldwide subsidiaries. It will expand while keeping the start-up DNA, speed of execution and dynamic atmosphere that always existed.
Side gathers a team of 120+ employees, all focused on creating the best work experience in France, as well as 300,000 "Siders" and 2,000 clients - from start-ups to large corporations (Stuart, Leroy Merlin, Accor Hotels, Frichti…).
Our values are:
Fight For "Yes" - stay positive, no matter what, even when things don't go as planned. Look for solutions and live the journey with enthusiasm. Thrive on big wins as well as smaller accomplishments.

Be Champions - think big! Putting ourselves in the user's shoes, building the best work experience through creativity, excellence and commitment. Working to improve ourselves and have a real impact on the future of work, in France and worldwide.

Be Buddies - Side was a team before it was a company. Collective interests prevail over personal interests. Empathy and solidarity with others is required. It's encouraged to communicate regularly about how we feel, especially when working remotely.
The products
Side's mission is to empower people and organizations by providing a meaningful work experience.
For the past 5 years, Side has been leveraging its technical and business expertise to improve employment by offering a reliable and human work experience. Product development is core to our strategy and is now focused on 3 main axis:
Instantly access job offers that match my profile: as a Sider (temporary worker), I can apply for offers that match my preferences, train & learn, get paid, all of this directly within a fluid and intuitive mobile app;
Easily manage my HR & Admin needs: as a company, I can post my job offers online in a few guided steps, access my weekly schedule, sign my contracts and validate my hours on a single web platform;
Centralize the selection and admin management of Siders on a single platform: as a member of the Side operational team, I can very quickly check the identity of the temp workers, assess the candidates' skills, select the right profiles for the job offers, generate invoices on a single tool while limiting errors and operational burden.
Your future team
The Product team is a close-knit team driven by strong values shaped over the years. Joining Side means joining a team of a dozen people with diverse expertise who value:
Care - We are driven and genuinely care. We care about what we do, we care about the way we do it, and we care about our impact. We also value a positive mindset. When things don't go as planned, we take a step back in order to better move forward;
Learn - We love to learn so we are comfortable taking up new challenges. We learn from past mistakes: embrace failures when they happen and keep on improving;
Understand - We do our best to empathize with others: people usually don't mean bad, it's important to put ourselves in their shoes. Everyone has different priorities that's why understanding context is key;
Go beyond - We look for more and make extra efforts to expand our scope. We are curious, ask questions to provide way more than technical answers. Our goal is to solve true problems that our users encounter.;
High standards - We make sure to think of sustainable solutions based on vetted systems. We are methodic, organised and demanding on our work both as individuals and as a team. We stick to our word because the team counts on us.
Side ensures a fair and unbiased treatment of the received application. We consider each application without looking at race, ethnicity, age, political opinions, religion, gender, sexual orientation, medical history or disability.
Job description
Your role
Design is at the core of Side's DNA. Historically speaking, we hired our first designer before our first PM and she had a huge contribution in the way we do product! Today, we enter a scale-up phase where the growth of the Design team will be a strategic asset. In the coming months and years we plan to develop in order to offer the best work experience in France and beyond.
The Lead Product Designer's mission will be to make sure that the design team crafts solutions that actually solve our users' problems, keeping in mind the company's objectives, tech constraints and product vision.
A huge part of the role will consist in growing the design team hand in hand with the management and designers, in line with our long-term vision. You will need to be able to zoom in on interactions & feature usability as well as zoom out on high-level product strategy. You will participate in building quarterly product roadmaps and OKRs and advocate for the user experience and design culture within the company.
Your missions
Within 2 months
You will discover the main flows of our 3 apps, meet with users and team mates in order to understand users' stakes and why we built our product the way we did
You will have a deep knowledge about Product and Design organization at Side, our methods, culture and product long-term vision
You will discover the temp work industry, what is at stake and our strategic position on the market
You will get to know the design, PM, tech team, but also the other teams at Side
Within 4 months
You will deep-dive into the design system and make feedback and recommendations to improve its future
You will process and develop the use of Figma: we are currently switching from Sketch to Figma
You will use Side Design execution method to work autonomously on a new feature from end to end in consistency with the design system
You will discover our hiring framework, shadow hiring processes for product & tech
Within 6 months
You will prepare for internationalisation and at least x2 scale by building scalable and sustainable design
You will mentor other junior/intermediate designers, developers and PM who seek to skill up on product design
You will master the recruitment process at Side and hire one to multiple new designer(s) depending on recruitment plan: the product team will grow from 10 to 30 people in 2023
You will participate in and give insights to build yearly and quarterly roadmaps, based on actual user interviews and product knowledge in order to come even closer to the best experience possible
You will implement and take responsability about new processes, tools and best practices to make sure that your team's work outputs are improved
You will be able to challenge the existing design people trajectory and grid to make it more consistent and attractive
Preferred experience
You have 5 years+ experience as a Product designer, with a UX specialization and previous experience in product management or wish to develop those types of skills

You already participated in hiring processes and decisions

You master Figma

You have strong documentation and writing skills: all explorations and thought process must be documented

You have a previous experience with creating and/or working with a design system

You have basic tech knowledge and regular successful interactions with tech teams

You are used to working in a remote environment - but willing to come once to twice a month to the Paris offices, to meet with the teams and users

You are fluent both in French and in English
Soft skills
Interpersonal skills: to meet and empathize with users, but also with the product/design team in order to gain trust and understand others' needs

Ownership: you are able to take informed decisions, explain thought process and take responsability even if it doesn't go as planned

Precision: you think of all edge cases, pay attention to details, deliver high quality work

Adaptability: you are able to work in a fast-paced environment, work with missing information/context, adapt if not everything goes as expected and be pragmatic about solutions to implement
Bonus
Having built a design system

Having built a design team

Previous experience in a fast-growing/scale up environment

Habit of testing/benchmarking new products

Advanced tech knowledge

Knowledge of our tools: Asana, Notion

Previous experience in HR tech
What Side offers:
An exciting job within a dedicated team working on an interesting, challenging and central topic: Work

Ownership and responsibility

Frequent team events : Team buildings, Monthly Kickoffs, Offsites, Afterworks …

Flexible offices (WeWork) located in the center of Paris when you don't work remotely: remote system is very flexible but we wish to have the product team gather at least once a month

Choose your hardware, mac / windows / linux

9€ / worked day lunch card (Swile)

9j RTT / year

Monthly allowance for transportation or remote work (50€ / month)

Good healthcare (Alan)

Transparent communication, regular 1:1, followup and quarter reviews
Recruitment process
Recruitment process:
You will have a screen with our HR team or someone from the Product team (30 min)

You will have a cultural fit interview with Julien or Holy who manage the Product team (1h30)

You will have a technical test to validate (1h30)

You will meet part of the Product team around an extended coffee break or lunch - (1h~1h30)

We make an offer 🎉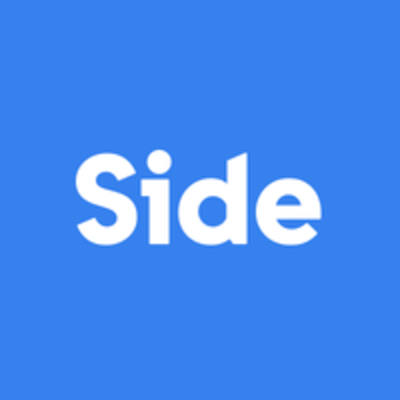 Side
Cette offre vous tente ?
Questions and answers about the job