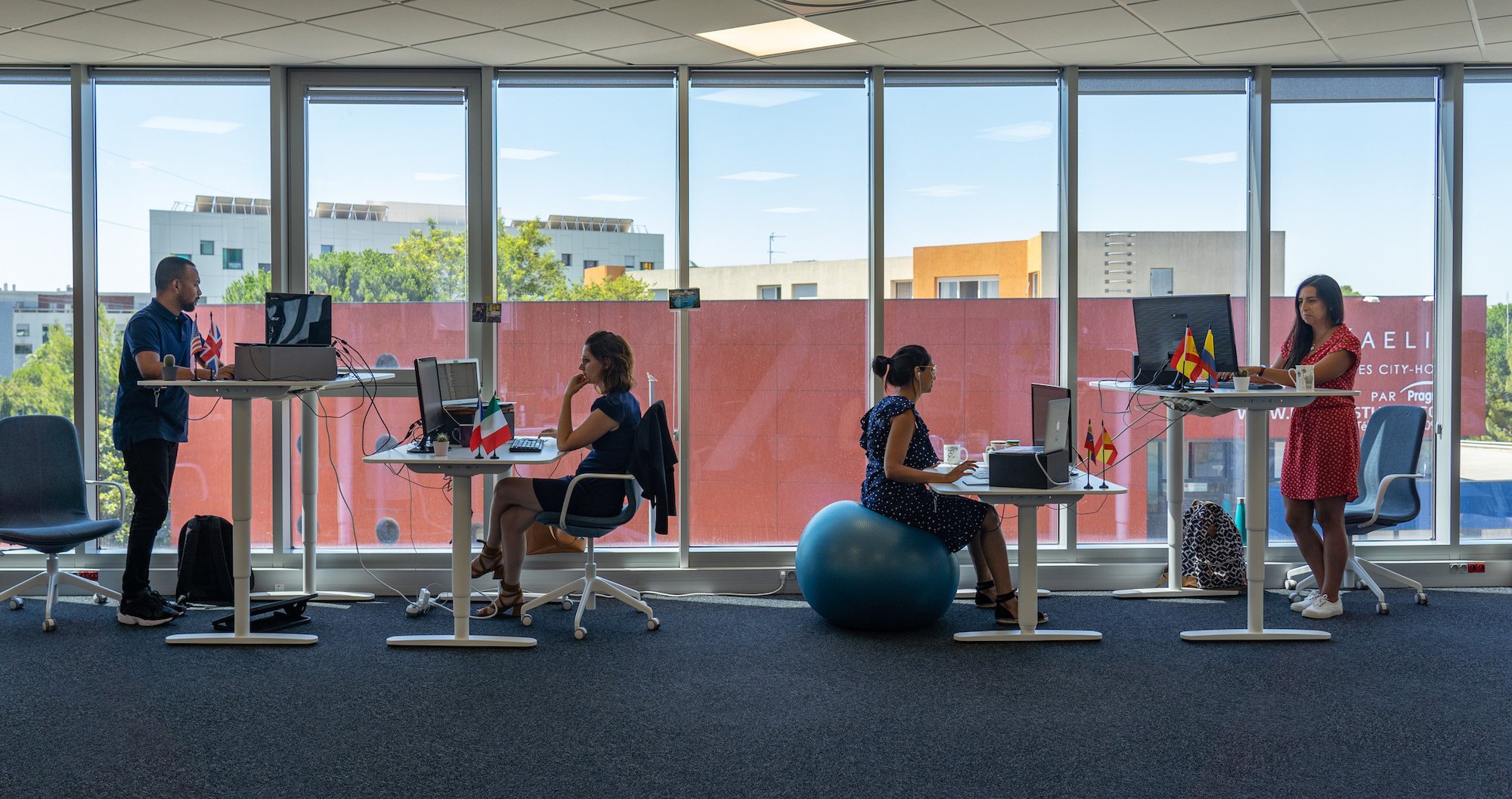 appvizer
Digital Marketing / Data Marketing, Logiciels, Média

Montpellier
Appvizer is the number 1 website in Europe dedicated to professional software.
Its mission: help professionals find software that will make them more competitive and allow them to work more pleasantly on a daily basis.
Whether they are entrepreneurs, managers, employees or freelancers, appvizer adresses all professionals, mainly in Europe but also in the United States and Latin America.
Its uniqueness: adapt content to meet the needs of users as accurately as possible.
How?
By adapting its catalogue of more than 10,000 software, constantly updated by its monitoring team, to meet the specific needs of each country.
By providing concrete solutions through articles and videos to solve the professional challenges faced by its users on a daily basis...
By using machine-learning technology to assist the user in his search for information and software.
What they are looking for
Appvizer is a fast-growing company that has already received the French Tech Pass twice and recruits an average of 2 new employees per month.
In addition to the professional skills specific to each position, appvizers' share the following values and qualities:
Imagine tomorrow's solutions: analyze the context, create, discuss and set-up a solution
The desire to learn from others:empathy and emotional intelligence are essential in an international environment
A collective spirit and why not a sense of entrepreneurship: 100% of employees hold stock options or shares and are co-constructing the future of the company.
The well-being of every employee is a strong value at appvizer.
That's why you'll find:
To carry out your tasks: a standing desk, ergonomic equipment, a lounge area to work in a relaxed and friendly environment.
To balance your professional and personal life: remote work, flexible hours, office deliveries, etc.
To keep you in shape: jogging, basketball, weight-lifting... which sports team will you join?
To relax: coffee, tea and organic fruit, board games and breakfast on Thursdays.
To save the planet: our compost-bin ;)
All under the sun of Montpellier at 10 min from the beach !