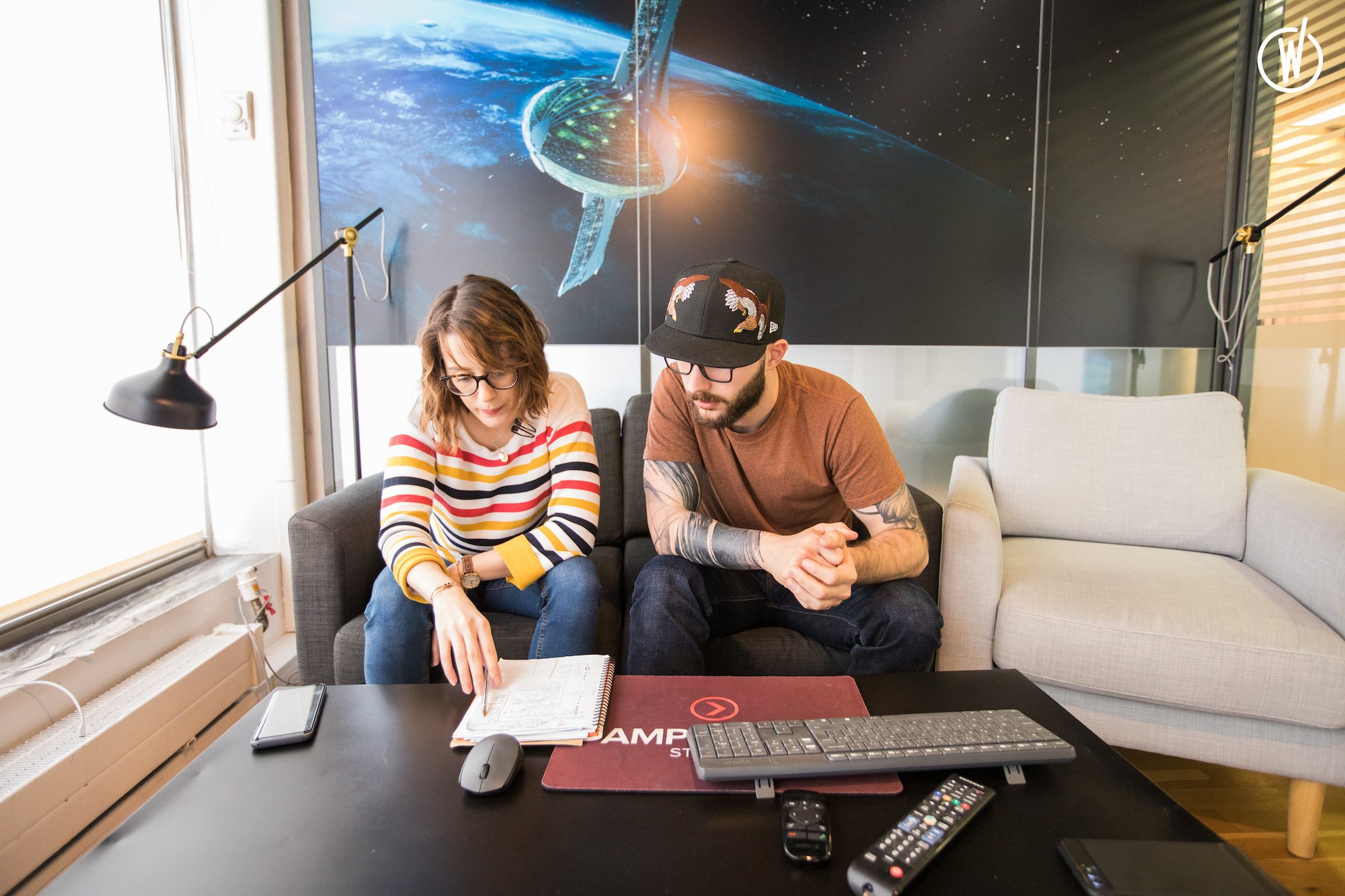 Amplitude is a team of experienced, quality driven video game lovers and creators of the finest strategy games with the help of our players!
Founded in 2011 and acquired by SEGA in 2016, they are a team of over 120 developers based in Paris with an international team hailing from all over the world.
Their current titles in production include HUMANKIND a historical strategy epic where you'll be combining cultures as you lead your people from the Bronze to the Modern age; and Endless Dungeon, a squad-based rogue-lite tactical action game.
They're best known for thei critically acclaimed Endless series, played by millions worldwide, including Endless Space, Endless Legend, Dungeon of the Endless, and Endless Space 2.
Their close relationship with the community is a core feature of the studio's philosophy. They're proud of the way they create games together with their players via Games2Gether, their custom-built community platform that enables our community to play a key role in the creation of their games at every stage of development.
What they are looking for
All personalities are welcome at Amplitude, so they encourage any and all who have the required skills to send in their application!
Above all, they are looking for someone who can fulfil the demands of the role upon arrival (or with the help of internal follow ups) and who can imagine themselves in amongst the fun but hard-working culture of the studio.
To join the Amplicrew is to become part of a close-knit team and to immerse yourself in the friendly working environment.
During this period of remote work, it is also:
Online sport and yoga classes each week to stay in shape
Virtual cooking workshops, food tastings and escape games
Access to not only Amplitude games but SEGA games too on Steam
Monthly virtual meetings with the whole crew to discuss company news
An HR team that is at your disposal and checks in on you regularly during this period of lockdowns/curfews
A completely virtual onboarding which allows for new team members to be accompanied step by step along their introduction
Questions et réponses sur Amplitude Studios