Greenerwave
Artificial Intelligence / Machine Learning, Electronics / Telecommunications, Metallurgy
Greenerwave develops a disruptive, energy-smart technology controlling electromagnetic waves, based on intelligent, reconfigurable materials.
Our one-of-a-kind patented solutions meet the needs of today's markets, particularly in the face of energy and industry challenges. Greenerwave's technological potential is limitless, putting us in the position to address different industries organized internally into Business Lines: SATCOM, RADAR, 5G-6G, RFID. To support its growth, Greenerwave has opted for a matrix-type organization. This choice stems from our desire to give our talents the opportunity to maintain highly adaptable profiles while building up their expertise and working in project mode. As a result, our employees thrive in cross-functional roles, fostering collective intelligence and enabling them to have a voice in all decisions.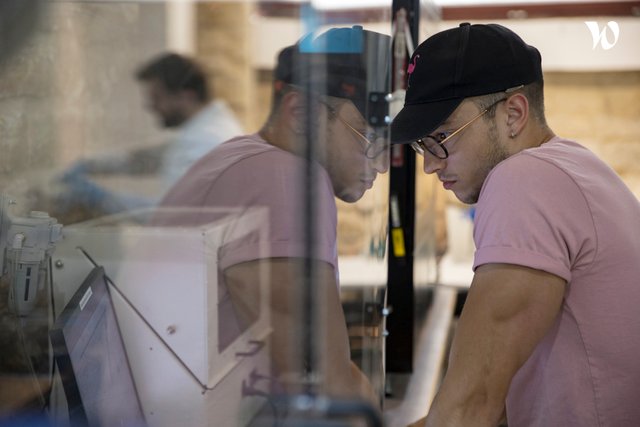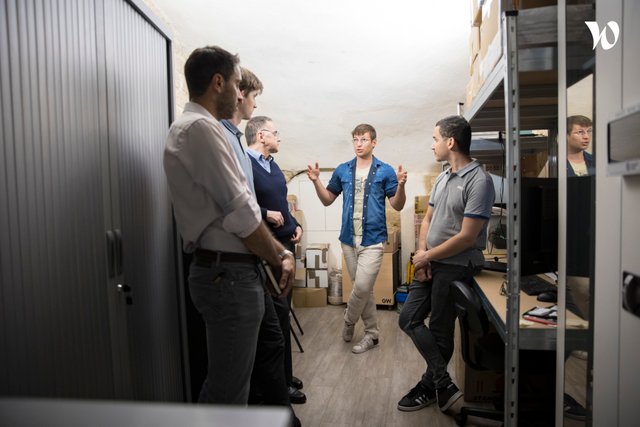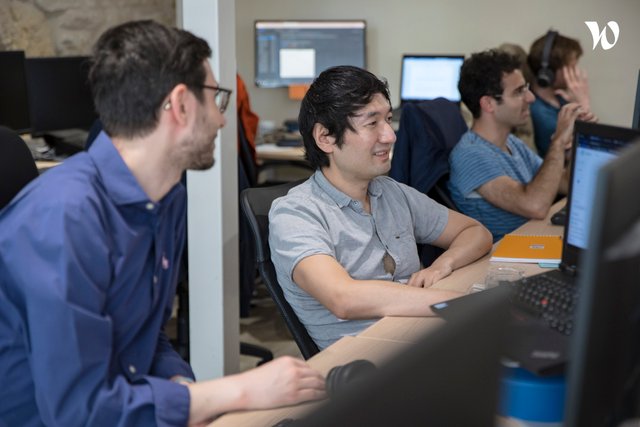 🛰️ SATCOM Our team develops ESA (Electronically Steerable Antenna) antennas for satellite communications. Our solutions can communicate with all types of satellites (LEO, MEO, GEO), are compatible with different frequency bands (X, Ku, Ka, Q, V), and can interface with all types of systems for land, sea and aeronautical SATCOM markets both civil and military. Our first target market is everywhere broadband connectivity, for which we will supply terminals to constellation operators.
📱 TELECOM Greenerwave develops reconfigurable intelligent surfaces (RIS) for 5G antennas and for passive intelligent repeaters covering mid-bands (sub-6GHz) and millimeter bands. Thanks to RIS technology, we have found a way to recycle the waves around us to transmit or receive communications. We have a seat in the largest Institutions working on the future 5G+ (ETSI, 3GPP), and actively participate in major industry associations (6G-IA, One6G) as well as European consortia (RISE-6G, 6GNTN, CONVERGE).

🎯 RADAR
Our RADAR team has been working for several years on the creation of a latest-generation 77-81Ghz Radar (4D Imaging Radar) co-developed with our partner Plastic Omnium, for integration in vehicles. Our innovative technology guarantees a high level of performance while being highly competitive in terms of cost and energy use, two essential assets in the automotive sector. Spurred by the success of this project, we are now identifying the next business segments our technological approach will contribute to.
📶 RFID
Our reconfigurable materials make any existing surface functional, thus ensuring high-quality RFID communication even in the most complex environments. In so doing, they guarantee a reliable, simplified use of RFID. Our products make it possible to carry out automated inventories with the assurance of accurate results in real-time or to manage the obsolescence and maintenance of parts. Our technology pushes the limits of RFID in the retail (stand-alone points of sale, stores, or warehouses) and industrial (automotive, aeronautics, tooling, etc.) markets.

🌐 Innovation
Alongside our Business Lines, Greenerwave has created a new Innovation Division to focus on the development and optimization of our core technology. Greenerwave's history is rooted in its commitment to research and innovation, and to providing unique and promising new solutions. This department will be driven by our Technical Experts in charge of all upstream research projects. They will identify new technological and business opportunities. For this purpose, they will work in close collaboration with the Engineering teams and Management on strategy, innovation concepts, prospective analysis and research areas to provide disruptive solutions in a world in search of meaning and more sustainable solutions.
Radiofrequency & Algorithms

🔬Radiofrequency
Our Radiofrequency research teams work on Greenerwave's core technology, designing and characterizing new types of smart antennas and reconfigurable smart surfaces (metasurfaces). Our Engineers and Researchers manage both PoC and product development projects. Each member of these teams is involved in all stages of development, from design, prototype manufacturing and measurements in our laboratories, to brainstorming activities.
⚛️ Algorithms
Our Algorithms and Modeling teams pool their wide expertise in wave physics, signal processing, applied mathematics, and artificial intelligence (machine/deep learning, neural networks). Their role is to predict and control the field radiated by our antennas for SATCOM communication applications, radar imaging for autonomous driving assistance, and telecommunications applications.

💻 Embedded Software
Our software experts own all aspects of software development, from specification and design to validation on the dedicated hardware. They develop in real-time embedded environments (FreeRTOS operating system, Linux, etc.), in various languages (C, C++, Python, or Rust) for product development, and in Python for prototyping elements. Our software team is close to the low-level layers (command control).
⚡️ Hardware / FPGA
Our hardware specialists manage the design and development of embedded electronic solutions (ARM processor, STM32, Xilinx boards, etc.) for all our products. They handle the design of both our digital electronic boards, FPGAs, and metasurfaces, and the test and validation devices, right through to the integration stage. They are also involved in the selection of electronic components, suppliers, and subcontractors responsible for industrialization.
Prototyping & Industrialisation

🔧 Prototype The Prototyping team works cross-functionally on all projects to produce prototypes, monitor the manufacturing and processing of parts, build test benches for research engineers (RF, HW, Algo and SW), and accelerate development. To achieve this, we have a dedicated laboratory equipped with CNC machines, high-tech 3D printers, and the tools required for all mechanical manipulations.
🏭 Industry Supporting our technical and project teams, the Industry Division is responsible for purchasing management (for electronic components, materials, test machines, etc.) and for the smooth conduct of operational activities. It manages relations to suppliers and subcontractors (production) for the industrialization of our products. It also ensures compliance with development and industrialization processes to guarantee their quality. Finally, it defines the supply chain processes, in particular those linked to logistics and inventory management.