Greenerwave
Artificial Intelligence / Machine Learning, Electronics / Telecommunications, Metallurgy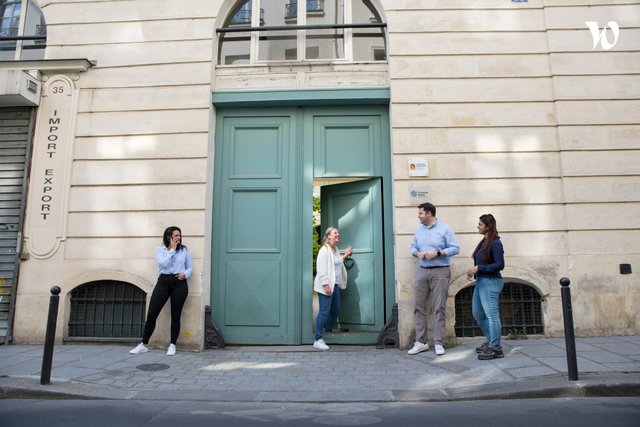 Team rituals and events
At Greenerwave, we're really keen to create a warm and welcoming environment for our employees from the very start. Following a Welcome Breakfast to meet and greet fellow team members, our new hires will attend ad hoc presentations throughout their first week to discover all Business Lines and technical roles. Each new employee is also paired with a Buddy to support him/her during the first few months of the onboarding. This gives new recruits an overall view of our business, and ensures their smooth integration!
We strongly believe that communication and collective intelligence are key to the success of a company and its talents. That's why, every month, we organize a Company Update where we openly share all the information you need on current and forthcoming topics, without any taboo! It takes place every last Thursday of the month, and is followed by a cocktail in the evening!
We regularly hold in-house "Save the date" events where everyone can share a topic of their interest : a thesis, a project, a new technical skill? And of course, our teams are always up for an afterwork party!