How will NYC's salary transparency law will affect job hunters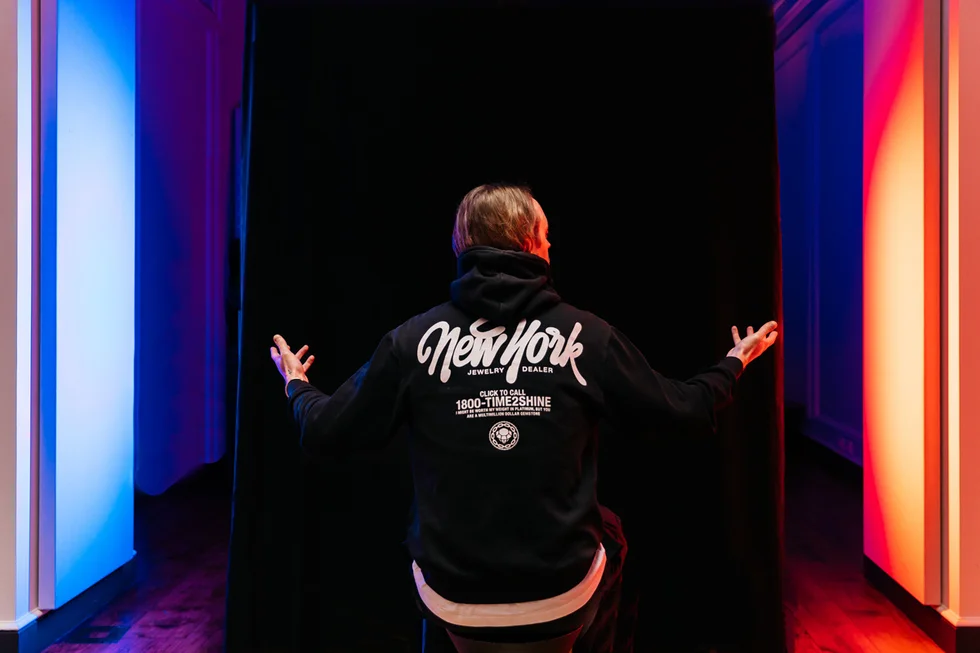 If you're looking for a job in the Big Apple, your search is about to get a whole lot easier. As of November 1, 2022, employers in New York City are required to display the salary range for all job openings, promotions, and transfer opportunities. What does this mean for job hunters? A lot of time-saving, a helping hand in negotiations, and a better look at who you'll potentially be working for. From filtering out the job advertisements that don't match your basic salary expectations to understanding the norms in the industry you work in, this new law will be a huge benefit to job candidates in the city.
Following in New York City's footsteps, California awaits the signature of legislation requiring employers with 15 or more employees in the state to post salary ranges on job ads. If signed, the law will come into effect on Jan 1, 2023. Similarly, starting early next year, employers in the state of Washington with 15 or more employees must disclose on job postings the salary range, including a description of all benefits and other compensation. Hop on board the transparency train!
What is the salary transparency law?
The New York City salary transparency law states that employers with four or more employees or one or more domestic workers will be required to list the salary for any job opening on the job description. Sarah Beaulieu, a legal consultant based in Boston, explains how this new law will affect companies: "Essentially, the law will require such employers to state the minimum and maximum salary they in good faith believe at the time of the posting they are willing to pay for the advertised job, promotion, or transfer opportunity."
Under this new law, all advertisements that would be performed in New York City will have to include—in writing—the base annual or hourly wage or rate of pay. The listed salary cannot include non-monetary benefits such as the value of the health insurance policy, overtime pay, 401k contributions, time off, or any other compensation.
Any employer that doesn't abide by this new law will be subject to a fine: "The law stipulates that a first-time violator of the new law can incur a monetary penalty of $250,000," Beaulieu states. For candidates applying for jobs in New York City, if a salary range isn't listed on the advertisement, they "can report fraudulent salary claims to The Commission on Human Rights. Pursuant to the proposed law, information regarding the process for submitting proof of a fixed violation and appealing a civil penalty for a violation of the new salary transparency protection is available on the Commission's website," Beaulieu explains.
Why is salary transparency important for job hunters?
Up until now, companies were free to list or not list their salary ranges in job advertisements. Not sharing this information could have been beneficial for companies as they would have had "increased bargaining power when it comes to salary negotiations with candidates," Beaulieu says. The lack of salary transparency may have also encouraged candidates to "lowball the salary range they believe that they truly deserve in order to appear as a more desirable candidate," she continues. "The effect of this on applicants is two-fold: 1) they may feel like they are being underpaid and undervalued both at the time of hiring and, 2) if upon being hired they learn that other employees with the same credentials are being paid a higher wage," Beaulieu explains, adding that such behavior could lead to lower employee morale and increased turnover for the company.
Asking for a lower salary than you believe you deserve is a dangerous game. Celia Carey, a retired army lieutenant and current owner of ROC Pole & Fitness, shares her thoughts: "Employers always lowball. That's how the game is played," she says. "One of the best pieces of advice I ever received was 'Ask for what you want.' That advice has served me well. It took me from $50k to $110k annual income—I live by it!" With the new law, job hunters will be able to pinpoint where on the advertised salary range they fall and ask for what they want based on the predefined budget of the company.
Even before the introduction of the salary transparency law, job hunters wanted to know what companies were willing to pay before applying. Mary Troutman, a claims adjuster in Indiana, says a lack of transparency is a red flag: "If the salary isn't listed, don't waste your time. If they aren't disclosing it upfront, it's always for a reason." Now that companies are legally obligated to share salary information, job hunters will be able to weed through the offers that don't match their requirements, saving precious time in their job search.
What should job hunters be prepared for with the law in effect?
Pick your position on their scale
The implementation of a salary range allows candidates to realistically pinpoint themselves and tailor their expectations to what they know the company is capable of paying. When entering into salary negotiations, Glassdoor recommends picking your target number with your minimum number already in mind. In other words, pick a figure higher on the scale than what you're actually willing to accept—this will provide you with a safe number to fall back on.
How much do you remember from your high school math classes? Well, you might want to dust off your notes and get ready to do some calculations to determine the salary you should ask for. Chron reports that employers may establish minimum and maximum salary levels at 75% and 125% of the midpoint salary range. If you feel fully capable of taking on the advertised role and being able to hit the ground running, Chron recommends calculating the midpoint salary figure and asking for that, or slightly more. If you feel you have some learning to do in the new role and aren't totally confident, ask for around 85% of the midpoint salary.
Beware of baiting
If the salary range published in a job ad seems too good to be true, it might be. If in doubt, Beaulieu suggests asking questions like "do you honor the range posted on the ad?" or "am I right in assuming that the lower end of the range you advertised is the starting point for negotiation?" While the spirit of this new law is to minimize bait-and-switch techniques—which involve stating a certain salary either in the job ad or at the beginning of the hiring process and then offering a lower salary further down the line—it's not yet clear what could be considered a reasonable range. Beaulieu says that "until jobs are posted after the law goes into effect, and those ads are then subsequently reported for violations, it will be difficult to say how broad a satisfactory range will be."
Candidates should also be aware that the salary range can only include the base annual or hourly wage or rate of pay, regardless of the frequency of payment. An example provided by the NYC Commission on Human Rights is a job ad showing an hourly wage of $15 per hour or an annual salary of $50,000 per year. Companies cannot include any other benefits or compensation as part of the salary range they advertise. "The law states that these items would fall into the category of 'additional information' and while an employer may decide to include these items in the hiring advertisement they need not have to. Essentially, employers cannot simply compound the value of healthcare with an employee's yearly or hourly income in an ad," explains Beaulieu.
This isn't the end of negotiation
Since salary negotiations will be more structured than before due to bookends on the low and high end of the scale, candidates may want to think about the other parts of their contract they can negotiate, which includes virtually everything. From negotiating your healthcare package to your PTO, you can plan ahead for what you'll ask for outside of your paycheck. A 2021 survey from Workable found that 62.2% of job applicants say salary, perks, and benefits represent the top factor influencing their decision to accept a new job—and hiring managers are aware of this—so know that you can ask for more than just the dollar amount that shows up on your paycheck.
In most cases, the salary range listed on a job ad will be just that: a range. That is to say that the lower end of the scale should be considered the starting point for negotiations. Thanks to the new law, gone are the days of having to conjure up a figure for when the recruiter asks "What are your salary expectations?" The displayed pay range means you already have a starting point. That said, the New York State Department of Labor suggests you do your research on the organization and industry, know your worth, and know your minimum.
Photo: Welcome to the Jungle
Follow Welcome to the Jungle on Facebook, LinkedIn, and Instagram, and subscribe to our newsletter to get our latest articles every week!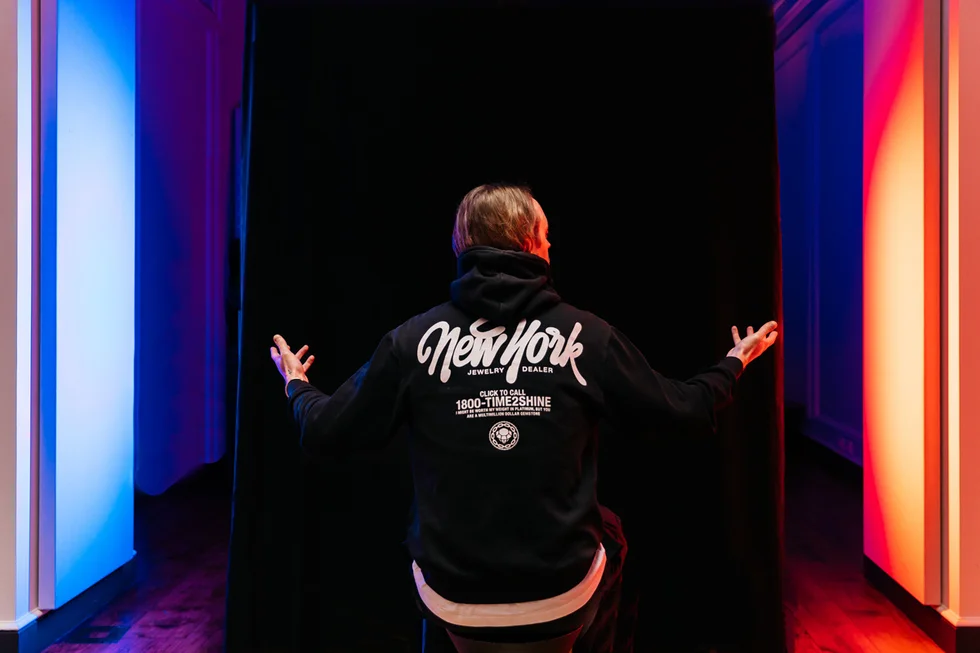 The newsletter that does the job
Want to keep up with the latest articles? Twice a week you can receive stories, jobs, and tips in your inbox.

Looking for your next job opportunity?
Over 200,000 people have found a job with Welcome to the Jungle.
Explore jobs