"My job feels meaningless"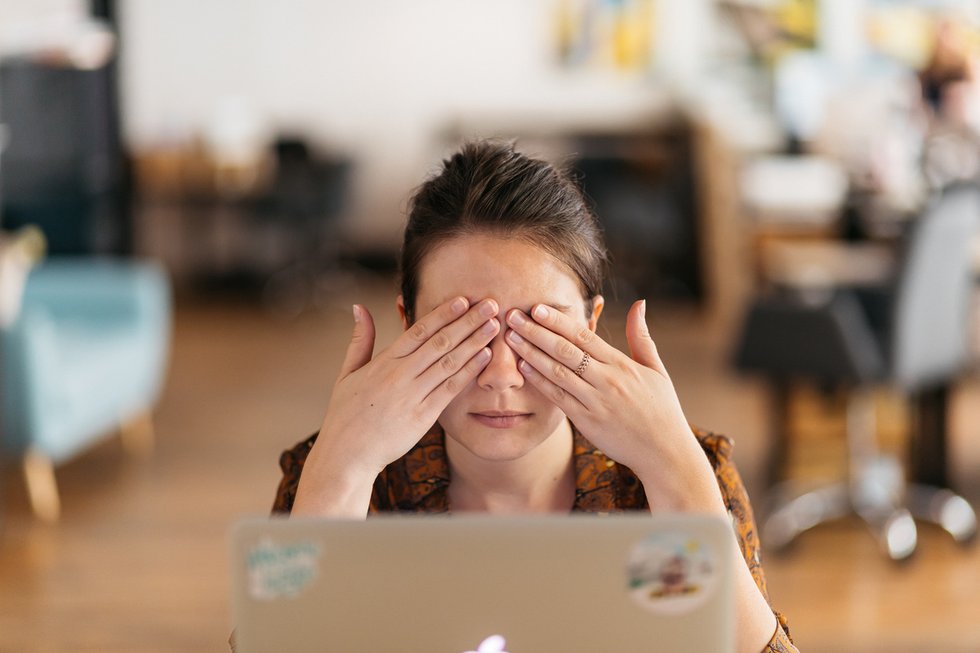 When the UK was put into lockdown on March 23, 2020, life as it once came to a jolting halt. Key workers kept up the daily grind to deliver essential goods and services while the rest of the workforce did what they could from home. For those whose lives slowed down, the stark reality of employment and the meaning attached to it became an inescapable question.
---
In a city like London, long commutes paired with the financial strain of living in one of the most expensive cities in the world, mean that workers don't always have the time to question the purpose of their routine. The arrival of the coronavirus brought the city to a standstill, but it also drastically changed the daily lives of its workforce, pushing many of them into a sharp and involuntary reflection on the meaning of their jobs.
That was the case for Lea Young, Louise Ducret and Ugnė Dainiūtė, three women living and working in London. We spoke to them about how the lockdown has radically changed the way they think about their work, and what this means for their futures.
'I want to follow my passion'
In autumn of 2019, Lea Young started working as a project manager for an exhibition stand company. She can't quit her job yet but is planning on doing so when she figures out her next steps. The feeling that her job is meaningless came suddenly and *left her in turmoil.
"…I just have this one life now. I need to make sure that I'm making the best of it…" - Lea Young
Young, 28, studied in London and initially wanted to get into sustainability. But being a mature student, she felt a lot of pressure to get serious, get on with it, and find work. "It was a deliberate decision, not to go for a passion or values-driven job," she said. "I had spent the past five years being very much value-driven and searching for that spark, that passion. I was somehow quite exhausted by that, after all that time, and not really finding it."
When lockdown hit, Young was furloughed. Spending all day in her flat in London, she started questioning why she ever decided to ditch her passion for sustainability. She took the chance to look at her life—and how she wants to live it. "It made me wonder, how much do I miss the amount of stuff I would usually do? How many times do I actually want to eat out? How much do I need in terms of consumption, in terms of quality of life?" she said.
"It's not so much about the job as it is about personal development." - Lea Young
She thought about London, and how busy, expensive, and polluted the city is. She thought about how she was contributing to a world that is struggling. She was moved by the sacrifices that so many key workers were making just to keep the city going. "The fact that we're all in danger," she said, "it ultimately zones in on the fact that, well, I just have this one life now. I need to make sure that I'm making the best of it, and that I'm being the best person I can be for myself and others."
Young wanted to get into social work but was put off by all the bureaucracy. After some thought, she decided that with her passion for community and sustainability, she could be on the preventative end of social work. "It's not so much about the job as it is about personal development," she said. With her partner, she plans on moving to the English countryside and turning his family property into a retreat center. "The idea is not quite to set up an eco-village," she clarifies, but to create a space for respite.
While this does sound like a lucrative opportunity, Young doesn't know when she'll be able to make her move. In the meantime, she will have to continue working while in London to cover her costs. Once she has her ducks in a row, she'll hand in her notice. "I just hope that this test bed for an alternative way of living comes together," she said, thinking of her countryside dream.
'I've had enough!'
On the first day back at work after being furloughed for two months, Louise Ducret handed in her notice. "I decided, f**it, I'm going to quit and I'm going to go home [to France] for a few months. If I don't, I'm ignoring myself," she said, "I miss the creativity."
Ducret, 28, moved to London in 2017. For the past two and a half years, she has been working as a salesperson in a jewelry shop that doubles up as a workshop space. She has a master's in product design and found herself yearning to express her creative side. During the lockdown, that yearning became stronger. "I admire people who work in shops their whole lives, it's a tough job," she said. "[But] I studied for six years and all I had was people asking me if they could see a pair of earrings."
It was the last straw. "My boss is great," she said, "but that comment…" - Louise Ducret
Ducret's frustration first became apparent in summer of 2019. When her boss asked for help photographing jewelry pieces, Ducret happily volunteered, reminding him of her background in design. This opportunity prompted her to have a frank discussion with her boss in January, two months before the lockdown.
"I told him clearly that, if I couldn't shift to a full-time position in the office, I may consider leaving," she said. After some thought, her boss came back to her with an answer. "[He said] that there was not enough [photography] work for me to do full-time, so I would be part-time in the shop and part-time in the office. When I asked him what he would do if I were to leave, he said he would hire someone full-time in the shop, and someone full-time in the office, but someone who would bring the skills." It was the last straw. "My boss is great," she said, "but that comment…"
"I didn't look for another job because [I realized] I'm at this point in my life where I don't really know what I want to do." - Louise Ducret
Ducret was delighted to be furloughed in April. "When you work full-time, you're drained. Going to work in London, transport, it's all so hectic around you that you come home in the evening and you just don't have the strength to look for something else," she said. Being stuck at home gave her the time she needed to put things into perspective."Talk about wedding bands, and jewelry suddenly becomes the most important thing in someone's life. If something went wrong, it was like the world was ending. And I'm just thinking, first-world problems, man! It's just a ring," she said.
Ducret could have spent furlough looking for a new job, but she chose to spend it thinking. "We still got 80% of our pay, so it's kind of like being paid to look for something new. I didn't look for another job because [I realized] I'm at this point in my life where I don't really know what I want to do."
By the time her boss asked her to return to work on June 1, it was clear. Louise would quit, sublet her room, move back in with her parents in France, and spend two months working out what she wanted to do. Then she would start looking for a new job. "I'm so happy not to go to work. While I was there, I could only see the things that were bothering me and they became too big to be ignored," she said.
'My job might not be there for me'
Ugnė Dainiūtė was recently furloughed, but she isn't in a position to quit her job working backstage in a theatre company just yet. She's completing a part-time, four-year master's in fine art at Goldsmiths University in London, so she needs the work to fund her fees and her art projects. Although she's not particularly attached to her job, lockdown "highlighted the disposability" of it.
"It feels like it's a reset button, basically." - Ugnė Dainiūtė
As an industry, the theatre has been brought to its knees during the crisis. Dainiūtė is aware that once furlough ends, redundancies will be inevitable. For her, the meaning of her work was always about paying the bills. Enjoying her work was a bonus, but her fulfillment comes from her art. So if the theatre won't support her, what will?
During the lockdown, the 30-year-old has had time to rethink "at ground level" and find a stable job. "I will need to have a job at least until I finish my master's," she said. "It feels like it's a reset button, basically." Dainiūtė has decided to test two new paths: cybersecurity and teaching. In her work as an artist, she says she was always interested in hacking visual things. But the idea of cybersecurity and how technology becomes meshed with the natural world fascinates her.
Dainiūtė has enrolled in a cybersecurity course that, she says, promises a job at the end. She will also be looking into teacher training and hopes to find an alternative way to finance her studies by the end of the furlough period. "It's about thinking of the most viable ways to sustain myself in the future, rather than this existentialist question that traumatizes you and keeps you up at night," she said.
For Young, Ducret, and Dainiūtė, the coronavirus lockdown has been a wake-up call. What becomes clear in a time of uncertainty is that having time to think allows us to move forward and get back on track.
Names have been changed
Photo: Welcome to the Jungle
Follow Welcome to the Jungle on Facebook, LinkedIn, and Instagram, and subscribe to our newsletter to get our latest articles every day!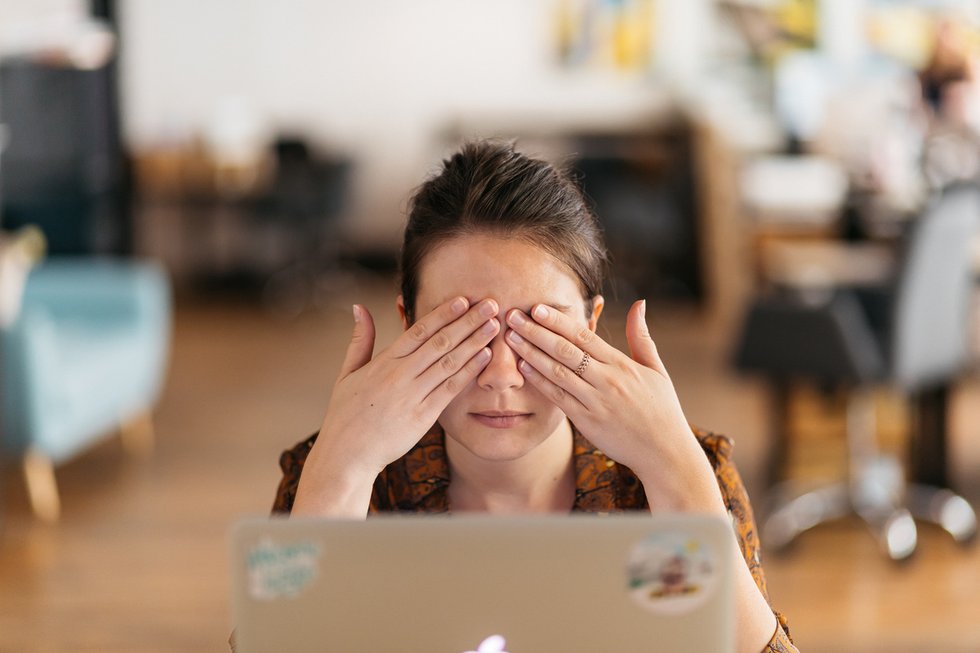 Looking for your next job opportunity ?
More than 200,000 candidates have found a job with Welcome to the Jungle
Explore jobs