How our toxic culture of overconsumption is spilling into the world of work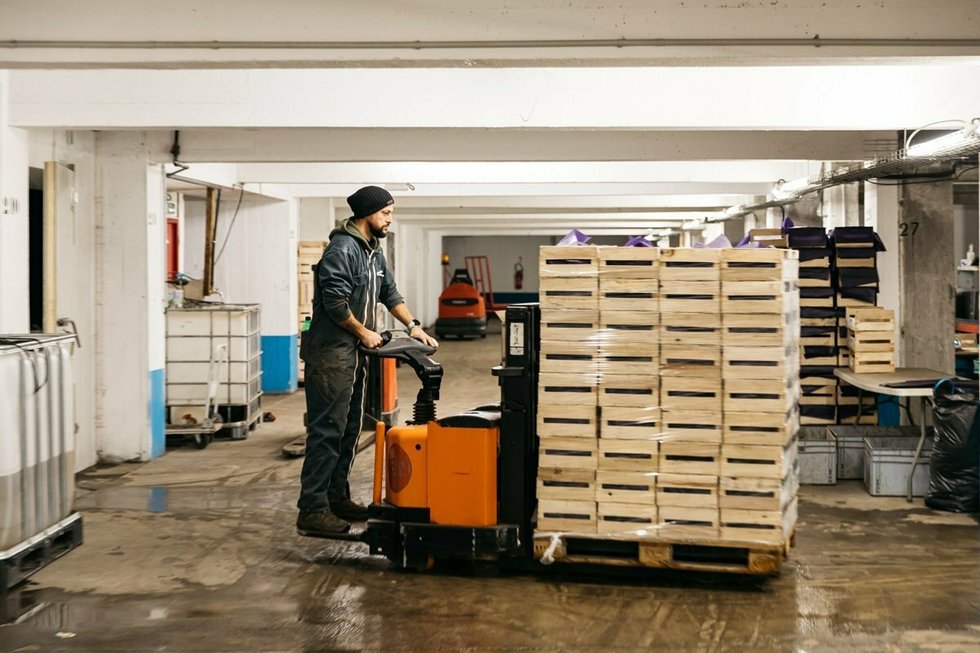 Have our interests as consumers become incompatible with our interests as employees? Never before have we seen our every wish fulfilled so quickly and efficiently. With a mere click of a mouse, internet users can order whatever they want and have it delivered––often within 24 hours. Provided a relatively seamless experience by big tech, online consumers are used to hyper-abundance and hyper-personalized products and services. It's easy to forget about the employees behind the scenes, whose situations have become increasingly precarious.
"The consumer has become king, forcing companies to reorganize into something more agile, at the expense of employees," according to Denis Pennel, the director-general of the World Employment Confederation. And it appears this mad dash towards hyper-consumption brings with it greater inequality, wasted resources, and rampant pollution. The global pandemic has further revealed the shift from the mass economy of the 20th century to the on-demand economy of the 21st century. As a result, the schism between consumers and the employees serving them has continued to widen.
Pennel has spent years exploring changes in the world of work, employment, and consumption. His most recent book, Le Paradis du Consommateur est Devenu l'enfer du Travailleur, (The Consumer Paradise has become a Hell for Workers (Editions du Panthéon, 2020), is not his first on the subject of work. In his book from 2017, entitled Travail, la soif de Liberté (Work, the thirst for liberty), his optimistic vision for the modern-day emancipation of labor was influenced by "start-ups, co-workers and other slashers reinventing work". He wrote: "Following on from slavery, servitude, craftsmanship and the salariat, work is now entering a new age."
In a review, I wrote of his previous book for the "Must Read" series, I highlight the liberating nature of the (relative) breakdown of the subordinate relationship by quoting this line from his book: "The relationship of subordination comprised of obedience and control has become counter-productive and is being increasingly replaced by collaborative management, where autonomy and empowerment prevail."
A few years later, the author is more circumspect when it comes to current developments. Without denying the opportunities for emancipation offered by the transformations now underway, Pennel places greater emphasis on the need for a new social contract, changes in our consumption habits, and new rules to counteract the increasing commodification of work. "The Covid-19 crisis has exacerbated the fact that our productivist dogma, which is based on four logics—extract, produce, consume, throw away—is no longer sustainable."
This book aims to offer an overview that can help us to better understand the tensions that exist between work and consumption in our on-demand economy. It also seeks to offer a vision of a more inclusive, equitable, and sustainable world of work.
"If the future is likely to resemble the past, we won't invent solutions to the challenges posed by this new industrial revolution by simply patching up our current system."
Breakdown of the corporation and the return of cottage industries
The instant gratification fuelling our on-demand economy has resulted in the rapid expansion of increasingly precarious service jobs. On-demand meal delivery platforms, for example, have created a new class of bicycle delivery people who sometimes work only a few hours per week.
More generally, so-called "last mile logistics jobs" have proliferated in ways that could scarcely be imagined even five years ago. As more and more people shop online, the number of orders to be prepared and delivered increases relentlessly. This involves a growing number of employees, many of whom are self-employed with employment conditions that often recall the "industrial alienation" of the past as described by Karl Marx.
"As a result, shifts in the concept of subordination reflect the new limitations, opportunities, and requirements of being connected. They have given rise to a new requirement: availability, which applies to an increasing number of work situations."
The transformation of consumption patterns has profound consequences for employment models. The increase in turnkey services and subscription-based consumption, along with the gradual replacement of ownership by use and an even stronger focus on customer experience, are all behind the recent boom of new jobs in the convenience service sector. Because let's face it, a great customer experience is labor intensive. At the same time, these jobs are often less valued and more precarious than blue-collar jobs of past generations.
For a minority of workers, the end of mass production has opened up new opportunities in the cottage industry, with work values such as independence and creativity. These neo-artisans, or "makers", are not limited to traditional crafts such as cabinetmakers, plumbers, or upholsterers, just to name a few. Many have also turned to the internet to reinvent their working lives: "The easiest, most obvious, and most natural solution is to monetize an area of interest in which you have particular expertise. What could be easier and more exciting than turning your passion into your job?"
The recent rise in cottage industries is not the only remarkable phenomenon to come out of this new world of work. Since the inception of the digital revolution, boundaries between internal and external have become increasingly blurred in many businesses. The number of service providers, consultants, and freelancers has gone up compared to the number of employees whose relationship with the company is one of subordination. Human resources departments, focused exclusively on employees, do not always see the increasing fragmentation this shift has caused. And the rise of remote work has accelerated this fragmentation.
For Pennel, work is becoming increasingly erratic, liquid and hybrid. In other words, multi-activity is gaining ground. While third-party employers are becoming more common, the tradition of salaried employment is gradually shrinking. "In the scheme of things, salaried employment will likely appear as a blip in the long trajectory of working models throughout history. What began with slavery more than 2000 years ago was followed by servitude, marking a—relative—progression in terms of freedom and protection. Next, self-employment forged its way among peasants and artisans in the pre-industrial period. It was not until the 20th century that salaried employment became the norm, spreading to a large majority of the working population."
The on-demand economy is transforming every aspect of society as the focus shifts to the consumer
Perhaps unsurprisingly, critics of the on-demand economy accuse it of signaling a return to the 19th century's "savage capitalism". Most employment growth sectors favor short-term contracts or self-employment where there is a lack of social protection compared to the 20th century's salaried employment. According to Pennel, companies are responding to growing unpredictability by resorting to flexible working, which means more and more "employees are being chucked away like used tissue".
The popularity of digital platforms has generated a preponderance of working models that the author sees as "dehumanizing". Either your "boss" is an algorithm or the digital interface makes you invisible, deprived of opportunities to build bonds with your "colleagues". Online shoppers are often oblivious to the work involved in having their desires gratified quickly. It is a common misconception that "digital" means "automated". However, there are "millions of small hands [unseen employees], working in the back offices of online services and other applications, sometimes without any regulation or monitoring of working conditions".
Will piecework, which was common in the 19th century, make a comeback? The resurgence of a class of exploited workers with few rights seems to go hand in hand with the on-demand economy. It's becoming a hallmark of the 21st century, according to Pennel: "Imagine today's employees, who are tomorrow's demanding and intractable customers, taking their revenge on the exploitation of the day before…This is a vicious and schizophrenic circle for many people."
While the digital revolution is changing the relationship between employees and companies, businesses are shifting towards "consumerization" too. Even employees in more or less stable situations often behave like "consumers" in the job market. Consequently, the codes of marketing have invaded the world of human resources, which is why "employer branding" is now part of the mainstream.
Finally, according to Pennel, every aspect of life is now becoming increasingly "tribalism": "Public life is reduced to a juxtaposition of tribes, at war with each other, mutually oblivious to each other at best and sometimes even hate each other . . . The collective spirit, the rule of the general good, is no more." This is what the eradication of mass culture looks like: "The aim is no longer to bring people together but to highlight their differences."
Frugality, ethical consumption and the social contract: remedies to rehumanize capitalism
When reading about all the ills that accompany the on-demand economy, it's easy to feel powerless. Yet more and more people are using their consumption as a tool for activism. Frugality has become trendy, as illustrated by the popularity of Marie Kondo and her book The Life-changing Magic of Tidying. Many people are using their buying habits to build bridges within their communities, turning to small businesses and buying local, especially when it comes to food.
The choices we make as consumers can have an ethical impact on society in general. Our decisions can help to reduce waste, prevent rubbish from polluting the environment, promote fair trade and even prevent herbicide or insecticide use by buying organic. According to Pennel, "A new kind of frugality would naturally emerge, where the importance of human bonds might replace the acquisition of goods."
"In order to succeed, the frugal economy must operate in a collaborative way."
In many ways, the global health crisis has further challenged our patterns of consumption and our aspirations. It has forced society to slow down, let go of excess, and "recognize the difference between what's essential and what's merely frivolous". Pennel seems optimistic that this trend will continue beyond the pandemic.
"Work needs a kind of human ecology: just as natural ecology must heed the earth's cries, that of work must listen to people! Workplaces need more respect for employees, ethical use of human resources, benevolent empathy, fair and collaborative management, working conditions in line with individual choices and limitations, and a circular economy of workers. . ."
Pennel calls for the development of a "human ecology at work" based on natural ecology and involving three key areas. The first is ensuring decent working conditions, where there is a sufficient level of safety and health. Second, a vision of meaningful work must be part of the company's mission and the individual roles of employees. Finally, people must have more control of their work, especially in terms of time.
But reinventing the social contract remains the most important remedy. Pennel writes, "How can we reduce job instability and wage stagnation in developed countries? How can a minimum threshold of social protection be guaranteed to individuals, even as employment models become increasingly diverse?" Many countries follow a social model that funds good public services and fosters greater equality. However, the mishandling of the Covid-19 crisis and rising inequality have seriously undermined the effectiveness of that model in some places.
Against a backdrop of increasing fragmentation, the challenge will be to reinvent the social contract by refocusing risk protection on individuals, regardless of their professional status. "To adapt the world of work to the economic and social reality of the 21st century, we must move towards a system of social protection focused on individuals instead of employers, by streamlining social protections and bringing together all the social benefits available (social security, retirement, right to training, unemployment benefits, etc)."
According to Pennel, we cannot rehumanize capitalism without a better distribution of wealth and greater respect for the planet. And this can only come from transformations in the ways we work and consume.
Translated by Andrea Schwam
Follow Welcome to the Jungle on Facebook, LinkedIn, and Instagram, and subscribe to our newsletter to get our latest articles every day!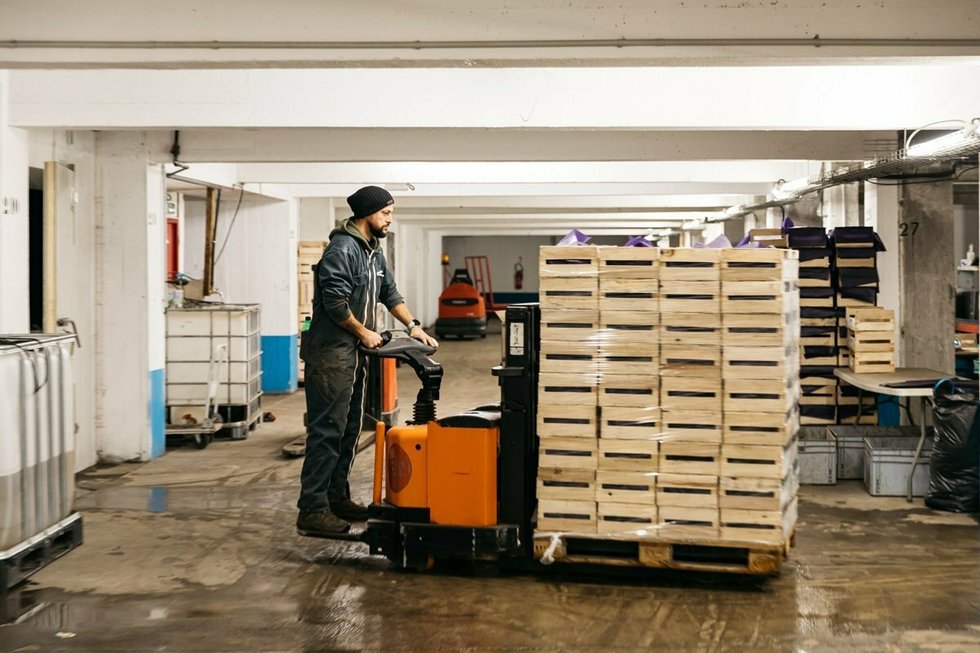 Looking for your next job opportunity?
Over 200,000 people have found a job with Welcome to the Jungle.
Explore jobs