Survivor syndrome at work: when you aren't fired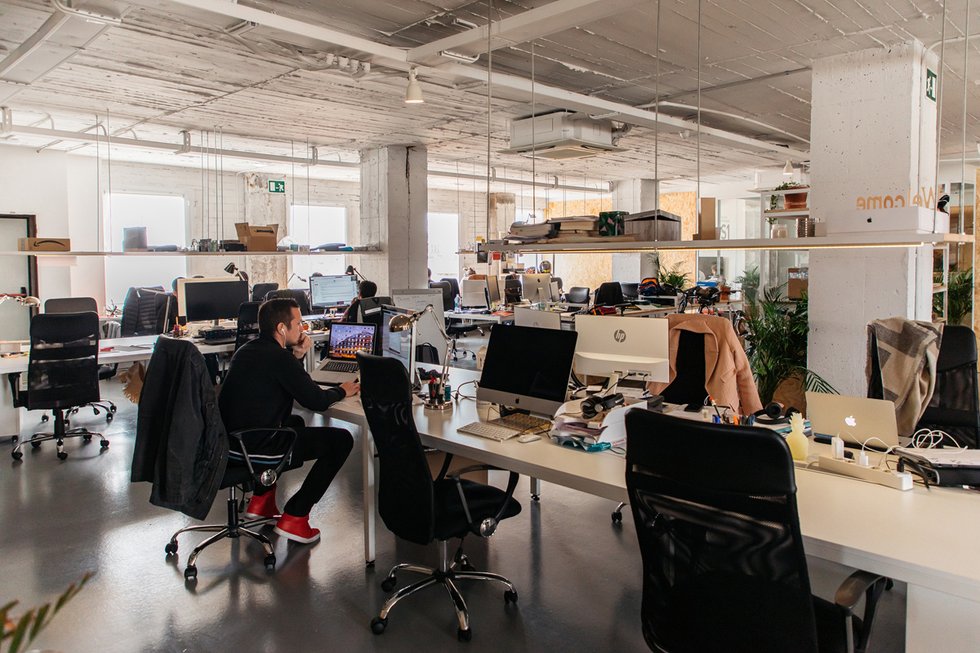 With millions of workers facing the devastation of losing their jobs due to the impact of coronavirus on the economy, it may seem churlish to complain if you are still employed. You may be one of the "lucky" ones in a company where your colleagues have been laid off, but you could suffer the effects of loss and be prone to anxiety, stress, feelings of guilt, and poor concentration in what is known as "survivor syndrome".
---
Without in any way taking from the trauma of your colleagues who have lost their jobs, you do need to be aware of the adverse effects that their demise can have on you. Here we explore the concept of survivor syndrome and how to make it out the other side.
What is survivor syndrome?
Job losses have emotional, psychological and organizational repercussions on those left behind in a company, according to a report by the Institute for Employment Studies (IES). "The survivors… as with any traumatic event, are likely to experience a range of adverse effects," stated the report. These include:
Grieving the loss of former colleagues.

A sense of guilt for surviving.

Fear of losing your own job and apprehension about the future.

Lower morale and motivation.

Emotions that arise when watching others being made redundant.
Survivors of downsizing are also prone to developing physical issues, from stress-related illnesses to an increased risk of cardiovascular problems, according to a study by the Journal of Epidemiology & Community Health. This in turn can lead to an increase in sick leave and early retirement. The study also found that "employees who were exposed to downsizing but kept their jobs were at a higher risk of being prescribed psychotropic drugs… [antidepressants, anxiolytics, and hypnotics] than those not exposed to downsizing".
David Noer, author of Healing the Wounds: Overcoming the Trauma of Layoffs and Revitalizing Downsized Organizations, has been researching survivor syndrome in the workplace since 1993. He goes as far as to say that those who stay in the company are more the victims than those who leave. In many cases those who leave get support, he says, such as redundancy pay and counseling, while there is little on offer for those who remain. To the above list of toxic effects, he adds frustration, anger and resentment, a sense of unfairness, depression, and lack of trust. These all point to a negative feeling about the company that employs them and the process of downsizing.
Managing the process
No company wants an angry, disaffected workforce, and research shows that the way an employer manages the downsizing process can have a marked effect on morale. Handle it badly, and absenteeism and lower productivity are more likely to occur.
Honesty and transparency in deciding which staff will go is crucial, according to the IES report. This needs to be a fair and open process regarding who is chosen. Research backs this up. Survivor Syndrome—a Management Myth?, published in the Journal of Managerial Psychology, found that organizations experienced fewer cases of survivor syndrome if staff were aware of economic difficulties, the redundancy selection process was fair and staff trusted the way in which the organization was run. There were also fewer cases if employees were part of the decision-making process, were given advance notice of changes, and if management showed that they valued those who stayed.
However, employees are often more aware of their colleagues' skills than management is. "Sometimes you can see why management made the decision they did, but they got it wrong," said John, a computer software designer. "There's one guy in our office who was always having meetings and going from desk to desk talking loudly about what he was working on. He spent so much time marketing himself that he did little work. Now that there are fewer people in the office he has been exposed. There's no time for meetings and chat. We are having to carry him and it is even hard for him, seeing as he doesn't really want to work."
It's not universal
In their book, Causes: Coping and Consequences of Stress at Work, authors Cary Cooper and Roy Payne found that individual responses vary: some see their survival status as an opportunity and others as stressful.
Naturally it could be both; for instance, an employee might have greater responsibility but end up being overworked and even harassed or bullied by management to get vast tasks completed. Leah, a press officer can relate to this. "On the plus side, I did realize the company valued me more than I thought," she said. "But soon the work was building up and yet I was still on the same pay and hadn't been promoted. I did begin to wonder if they had kept me on because they knew I would be unlikely to complain and am eager to please. I'm starting to think it might have been better to leave."
As Alec Reed points out in his book, Innovation in Human Resource Management: Tooling Up for the Talent Wars, staff may well conclude that "if they are deemed important enough to stay, they are important enough to be rewarded".
Crucially, research shows that however downsizing is experienced, there must be a recognition that the professional lives of survivors will be significantly different.
How you can help yourself
There are many ways to be proactive in dealing with a company restructure, including the following:
Take note of how you are feeling.
Look at the list of adverse effects above to identify whether you may be suffering from survivor syndrome.
Fight the instinct to feel bad.
Don't neglect yourself through feelings of guilt; for example, by reasoning that if other people are suffering, then why should you be happy?
When Leah's colleague was laid off, she lost her best friend. "I really miss her and I feel so guilty. Of course, I felt relief at keeping my job, but I don't know why they chose me and not her. It's a really weird feeling—while I feel relieved and happy to have kept my job, I feel bad for feeling that way when my friend is suffering."
"Work is not the same without her. I've lost my support, someone to gossip with and to let off steam to. It has put a rift in our friendship. I want to support her, but I also feel that she is probably cross with me. I'm not sure we will ever be as close again."
Don't feel under pressure to work harder.
If work is piling up due to fewer staff, don't feel you have to do more and more through fear of being next on the redundancy list. If you feel it will continue to be difficult you could start to look for a new job while working hard in this one, knowing that the situation is temporary. However, don't be tempted to jump ship too soon: keep your focus on your long-term career path. You don't want to jeopardize your prospects.
Keep stress levels under control.
While some adrenalin helps get work done, you need to avoid being stressed all of the time. Being constantly in panic mode keeps the body filled with stress hormones and can lead to burnout. Try to work methodically. Be a willing worker but also make sure that you protect yourself and your health. This may mean learning to say "no" sometimes, but do this in a positive way. For instance, explain to your boss that you support the company and are willing to work hard, but that it is not possible to complete this task to a good standard in the time allocated.
Talk to your boss.
If your company was not transparent about the downsizing process, now could be the time to arrange a chat with a manager or with HR about how the process was carried out and what they expect of you.
Remember, too, that managers may be dealing with a smaller team and will be coping with the stress of that along with the emotions of choosing who to lay off. Often managers feel they have to bottle this up and keep a strong facade: talking might help them too…
Think positive
Although it is natural to feel sad, angry, and anxious about a reduction in the workforce, try to face the new situation with optimism. Focus on the positive aspects: it has reinforced your position as a valued employee and you may get a chance to upskill. It could also be good for career progression—fewer employees means less competition and greater prospects of promotion—in the short or long term.
Photo: Welcome to the Jungle
Follow Welcome to the Jungle on Facebook, LinkedIn, and Instagram, and subscribe to our newsletter to get our latest articles every day!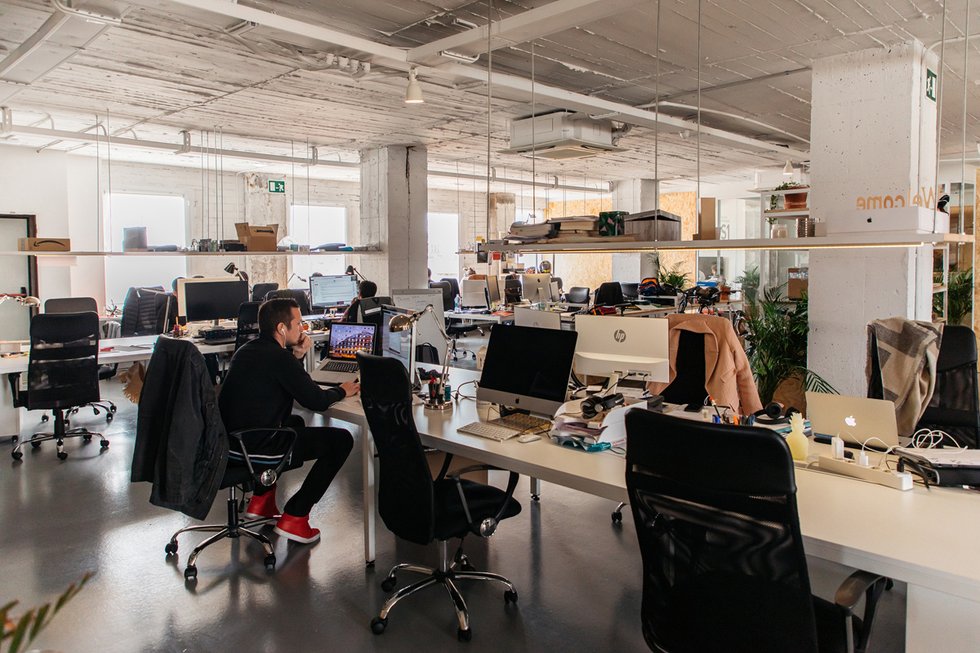 Looking for your next job opportunity ?
More than 200,000 candidates have found a job with Welcome to the Jungle
Explore jobs