Starting at a startup: an expert's advice for success early in your career
Sep 14, 2021 - updated Nov 30, 2022 • 5 mins
authors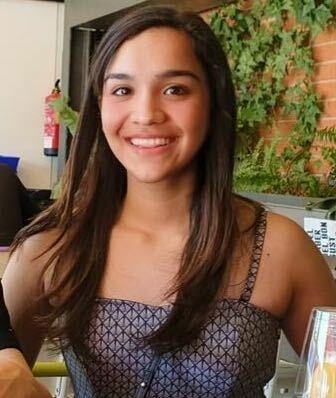 Startups are dynamic, fast-growing companies with unique ideas for solving problems. There were more than 65,000 startups in existence in the US as of June 2021—and they happen to be some of the most lucrative workplaces for young graduates today. In fact, businesses less than one-year-old created more than 3,000,000 jobs in the US market in 2020 alone. We spoke to our expert Ben Prouty, serial entrepreneur and startup founder, about how young professionals can best succeed in their early careers at a startup. Here's what we learned.
Before you begin: is this for you?
"It takes a particular type of person to want to join a startup, especially when there isn't a product and it's just an idea," says Abe Ankumah, CEO and co-founder of IT operations firm Nyansa. Prouty couldn't agree more. There's a "bit of a screw loose", he says, when it comes to individuals who choose to work in startups. Young graduates have the privilege of choice, but it is very much "worth taking the risk" to join and expose yourself to the many functions that exist within a startup.
There's no guarantee as to what's at the end of the tunnel, but even if you "come out the other side at 25, 26, and the company fails, you will have learned a huge amount and can start all over again somewhere else, potentially in the field that you enjoyed the most", says Prouty.
To work out if you fit the bill, ask yourself if ambiguity is something you are at ease with. "If you like to wake up and know exactly what your day is going to look like", then the environment of a startup might not be one you enjoy, according to Prouty.
Funding, revenue goals, hiring plans, and leadership are all metrics you should look out for when assessing a role within any startup, but it's rare that these key performance indicators make concrete sense for young professionals.
So how can you tell if joining a startup is for you?
The long-term vision: ask yourself, "How much time do we have to make an impact here?"

The founder's motivation: is it money? Passion? Building and growing a team?

Investor objectives: who are the key players involved in the company? How do they define success?
Beginning: setting the right expectations
When joining a startup, it's important to have a practical view of how they function. According to Investopedia, in 2019 the failure rate of startups was around 90%. But despite these figures, we continue to think of startups in terms of Facebook or Uber. These anomalies cloud reality.
Speaking of misconceptions, "everybody thinks startups are about working ridiculous hours and absolutely burning oneself down to the bone, but they shouldn't be," says Prouty. "I'm so sick of the grind and the hustle articles. Working long hours and being at it on the weekends? Come on, that feels very 10 years ago." The key to keeping teams motivated is maintaining balance. Abnormal working hours on a regular basis are a symbol of inefficiency.
Starting off: your first few weeks
Science says the average time it takes to settle into a new job is 90 days. And if science isn't something you usually trust, try Quora instead:
"It takes 3 days before my brain stops trying to convince me that I can't do this job at all.

"It takes 3 weeks before I start noticing trends and gaining confidence.

"It takes 3 months before I start feeling comfortable.

"It takes 3 years before I start finding the job easy."
Being new at something is always hard. "There are two sides to the coin when joining a startup," says Prouty. "When you're joining a small team, you can get up to speed much more quickly. But at a startup you don't have formal onboarding: you get thrown straight into it. For some, this could mean there are a lot of things you miss out on. For the right people, however, there's the chance to grasp as much information as possible as quickly as possible."
Those first 90 days can be crucial in paving the way for a long-term association with the company. Make these things a priority early on:
Ask questions: it helps everybody rethink processes and structures.

Volunteer:"As a founder you just want people who can help solve problems. Initiative is the biggest thing," says Prouty.

Build relationships: get to know the investors and founders. Go to social events they attend and you'll be in the right place to understand what's going on in the business.

Be reliable and trustworthy:"It can be lonely as a founder or co-founder and certainly as a CEO," says Prouty. "And I've always looked to people, no matter how junior, that I can talk to and get their advice. Once you're in that inner circle, more opportunities start to come your way."
Getting into the rhythm: building relationships
Working at a startup brings a lot of autonomy, so it's vital to define what drives you at work. According to Prouty, remembering that each piece of work you do impacts all members of the team and, in turn, the final product is key.
A startup environment also offers a flat hierarchy. This kind of environment offers great opportunities to be in direct contact with not just your manager but also your manager's manager. The best way to nourish such relationships is "overcommunication". Being transparent about your interactions is key to avoiding any misunderstandings.
"I would be wary of being in a situation where I am perhaps privy to some information I have received and am not sharing," says Prouty. "[I would much rather] candidly open up to my boss about what was spoken about. Being overly transparent and over-communicating within a startup goes a long way. As soon as you hold something back, it could bite you later on."
Looking ahead: preparing for the future
Startups are known for their unique products and passionate vision—but what if the team you are currently a part of isn't ideal for you? *"For me, the first big qualifier is, are you right for the company? That's 90% of it. If you decide you want to switch from sales to ops, if that makes sense for the business and you're happy, then absolutely,"* says Prouty.
Analyze your career goals—as well as the future needs of the business. "You can't look at things as they are. You need to essentially fast-forward two years and analyze what is important to you. What are the potential blockages in the path? Or if international expansion is on the roadmap, what are the potential new functions we'd need to build?"
Crystal gazing: the harsh reality
Startups fail. And there's a real chance that, despite all your efforts and passion, the startup you work at may not succeed."Don't take it on your own shoulders. It's maths. It's supposed to fail. This is the normal outcome—this is what's supposed to happen to you," says Prouty. There isn't one person who can take responsibility for it. The best thing you can do is reflect.
"What would you do differently if you were to build the company again? Go back to the commercial interest in the product—especially if you plan on building your own startup in the future."
Learning from this experience is priceless. "It's not wasted time," says Prouty. "You definitely learn more from the failures and things that don't work within a startup environment. And if you want to join another startup, to them this failure really doesn't matter. If I saw someone who spent time in a business that failed, it's not a reflection of their abilities. It's not down to you." Taking this failure in your stride and implementing what you have learned is the key to moving forward.
Moving on
Startups don't have the usual career trajectories. At most corporations, just being there long enough ensures a promotion, but that isn't how most startups function. You can be old news very quickly. It is essential to be mindful of where you are and move on at the right time for you. "It can be very easy to become complacent in a startup that's doing well if you've been there for a while," says Prouty. "If you feel like you're just going through the motions, solving all the same problems, you might be stuck."
At the same time, remember that a startup goes through multiple versions and has different needs at different stages. Reinventing yourself and constantly being able to adapt is essential. "Some people just can't do that and that's perfectly all right," says Prouty—in which case, consider moving on.
Working at a startup is a constant process of self-discovery. It will teach you some vital lessons. Just take a deep breath and jump right in.
Photo: Welcome to the Jungle
Follow Welcome to the Jungle on Facebook, LinkedIn, and Instagram, and subscribe to our newsletter to get our latest articles every day!
The newsletter that does the job
Want to keep up with the latest articles? Twice a week you can receive stories, jobs, and tips in your inbox.

Looking for your next job opportunity ?
More than 200,000 candidates have found a job with Welcome to the Jungle
Explore jobs