Coworking spaces after Covid: are they still the offices of tomorrow?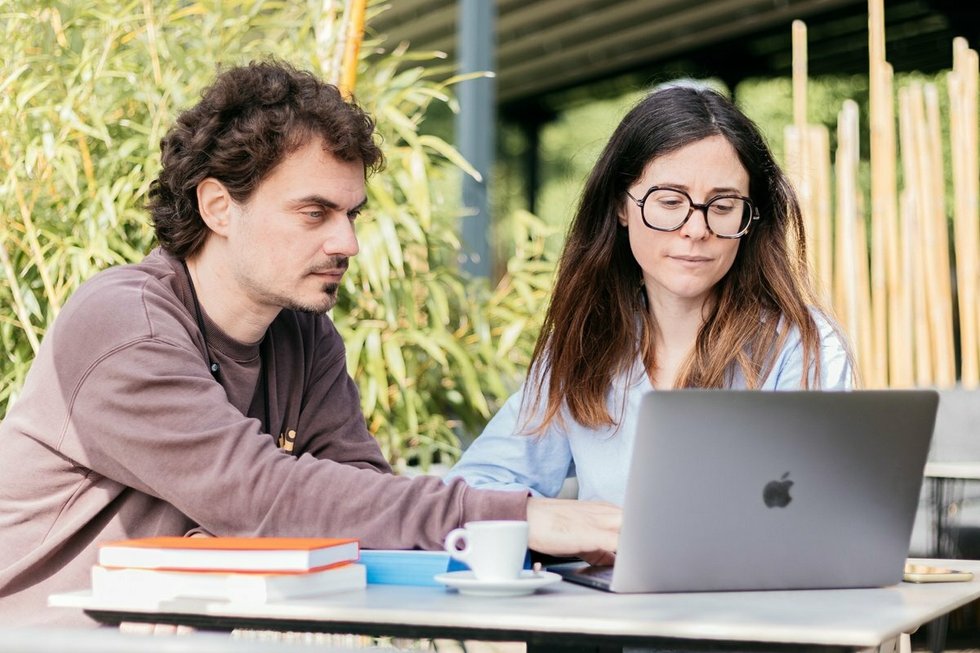 Pauline Roussel is a collector of sorts. For four years, she and her partner Dimitar Inchev have traveled the world visiting more than 400 coworking spaces in 47 cities. Now she has immortalized 250 of these communities in words and photos in a forthcoming book: Around the World in 250 Coworking Spaces. Roussel, who has become enamored with these unique workspaces and those who champion them, spoke with Welcome to the Jungle about a year of crisis, closures, and questions about the model––and about a future that she sees as bright. (Unusually for her, the interview was done from her home office.)
---
In Berlin in 2015, you discovered coworking spaces by chance. How did you end up publishing a 300-page book cataloging 250 of these spaces just six years later?
I was getting out of a disastrous experience in a communications agency in Berlin, which had a company culture and managers that were absolutely horrible. I applied for a job that had a name I liked: happiness manager for a coworking space. I had no experience in that area, but coworking spaces, with their community aspect and their design, immediately appealed to me. The role required a combination of many of my skills. We had an in-house start-up incubator, and that's where I met Dimitar [her co-author and partner], who was an entrepreneur in residence. We both started to look at what was happening in terms of the dynamics in our space. Tons of things were happening on a daily basis: start-ups were meeting one another, and projects were being pitched and rewarded by huge companies. We wanted to see what was happening in the Berlin ecosystem and so we launched a mini-study on the impact of coworking on the people who use it and on the entire city. In Berlin at the time, there were already a lot of spaces of all different kinds: a coworking space for musicians; one for parents with an in-house creche; another one dedicated to freelancers; and one for Instagram influencers. One day, the founder of Talent Garden was visiting our space and told us we should go to see the dynamic in Milan. We went, and we understood just how fascinating coworking spaces are: there are a ton of concepts, adapted to the needs of each city and the local culture. Since then, we haven't stopped traveling! In New York in November 2017, the founder of Based in gave us the idea: "You should do a book of everything you've seen!" We thought it was an amazing idea. So even though we had never done a book in our lives, we looked for partners and we went for it.
During this life of traveling and working in coworking spaces, you also set up the Coworkies collaborative platform together. What is it for?
During our travels, Dimitar and I noticed that the coworking industry was getting more and more professional, so we wanted to create a recruitment website. We wanted a real entry point into it to understand the different functions that exist within a coworking space, their specific roles, etc. With Coworkies, we have also developed a more educational part with training for certain types of jobs, such as community manager, for example. In fact, we have a lot of interconnected activities––we organize a hackathon, we do consulting––and everything is geared towards the same goal: what we want is to talk as much as possible about coworking, to as many people as possible. We really want to show what the new ways of working are: not just "working methods" but new working environments. We want to make people and companies understand what a positive impact a work environment can have on your productivity and more generally on your relationship to work.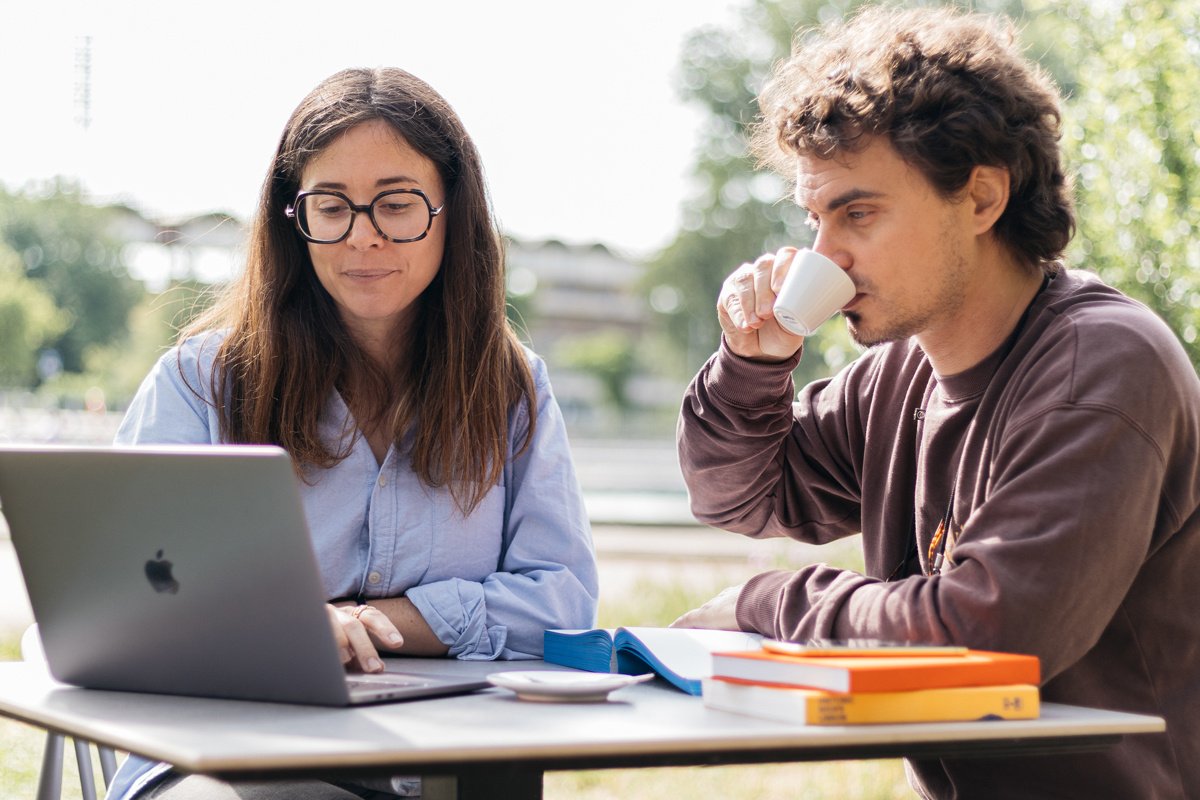 The Covid crisis, which has affected many sectors, has been particularly hard on coworking spaces over the past year. Given the lockdowns, drastic health measures, and even fear, have many places had to close permanently?
I don't think we know the number of closures around the world yet. For example, out of the 250 coworking spaces mentioned in the book, we have had to change four of the stories, because those places have closed. But those four spaces were relatively small and very much linked to freelancers, who were themselves quite affected by the crisis, which explains the logical chain of events. What is certain is that many spaces have adapted around the world. Many have launched virtual coworking, others have changed their business model by renting out their space to a single large company rather than to several, for example, while waiting for the crisis to end.
What is a connected coworking space?
It's a space that virtually recreates a coworking space and its community of workers. I'm specifically thinking of the Deck in Osaka, Japan, which uses the Remo.co platform. You log on to this space and there is a system of "rooms", where members work all day. When you enter a room you can talk to people, start a project together or just find motivation. Some rooms are also collaborative, with a large virtual whiteboard where everyone can participate in large brainstorming sessions. It's really well done and there's a fun side to it, which is very popular, especially in Japan and the United States.
Aside from the financial problems tied to the epidemic, we're entering a world of hybrid working: our homes and the office. Where do coworking spaces fit into this model?
I was recently having a conversation on Clubhouse and one of the users on it said that many companies in France "do not understand" coworking and therefore don't include it in their strategy of new ways of working or in their recruitment strategy etc. We realized this when meeting people: many people are still very skeptical about coworking. People who use offices––in the broadest sense of the word––need to understand its specific benefits. Coworking is the middle ground between the office and home. In recent months, the appeal of going into an office has already changed: it has become a place to meet colleagues, to collaborate on projects, etc. But we don't go there every day anymore. On the other hand, it's not so easy at home. You don't necessarily have a good internet connection or good ergonomics. There are too many distractions and you're not always alone. That's where coworking spaces come in. On top of that, these spaces have invested a lot during the Covid crisis to upgrade their interior design and ventilation. This can be a way of retaining employees by giving them alternative solutions to working from home.
You speak about the "specific benefits" of coworking spaces for the worker. What are those?
The first thing is benefiting from a community and all that is attached to a "simple" workspace. For example, with the organized events, there are a lot of opportunities to learn new things, networking opportunities, etc. Not to mention the simple fact of changing environments, which is very beneficial. We had already observed this in Berlin: when large companies sent their employees to a coworking space, the change in mentality was really interesting. I'm thinking back to a test where six employees showed up in suits and ties, only to remove their jackets and ties after a few hours. On seeing people in t-shirts having casual interactions with each other and playing ping-pong, they ended up loosening up. It's real personal development that takes place over the course of a day. And that's the real value of coworking: peer-to-peer learning. When you don't know something, you can very easily turn to the community.
This year we've also seen workers escape lockdown to set up shop temporarily in beautiful places. In the Canary Islands and Madeira, there has even been proper development of infrastructure by the local authorities so as to attract and welcome these workers. Is this a trend that you've observed?
Yes, this is a subject we've discussed a lot. During one of our recent Instagram Lives [on the InstagramCoworkies Community], for example, two spaces in these regions that you've just mentioned spoke to us about this trend. In Madeira, the authorities explained to us that remote workers had been there long before Covid––the digital nomads––and that this had only accelerated the trend. It's the same thing in the Canary Islands and it has led to a lot of investment: I think €500,000 has been invested in marketing campaigns to attract remote workers. It's interesting because we've seen this almost everywhere in the world. In Japan, for example, remote working areas have been developed, but not necessarily to attract people from abroad, but rather Japanese city dwellers. They have opened them up in the mountains, on islands relatively close to Tokyo. So clearly, yes, people are really changing the way they think about how they can work. It's also, I think, an idea backed up by the companies: for example, Morino Office in Japan told us about how their employees didn't have laptops before Covid. And now they do.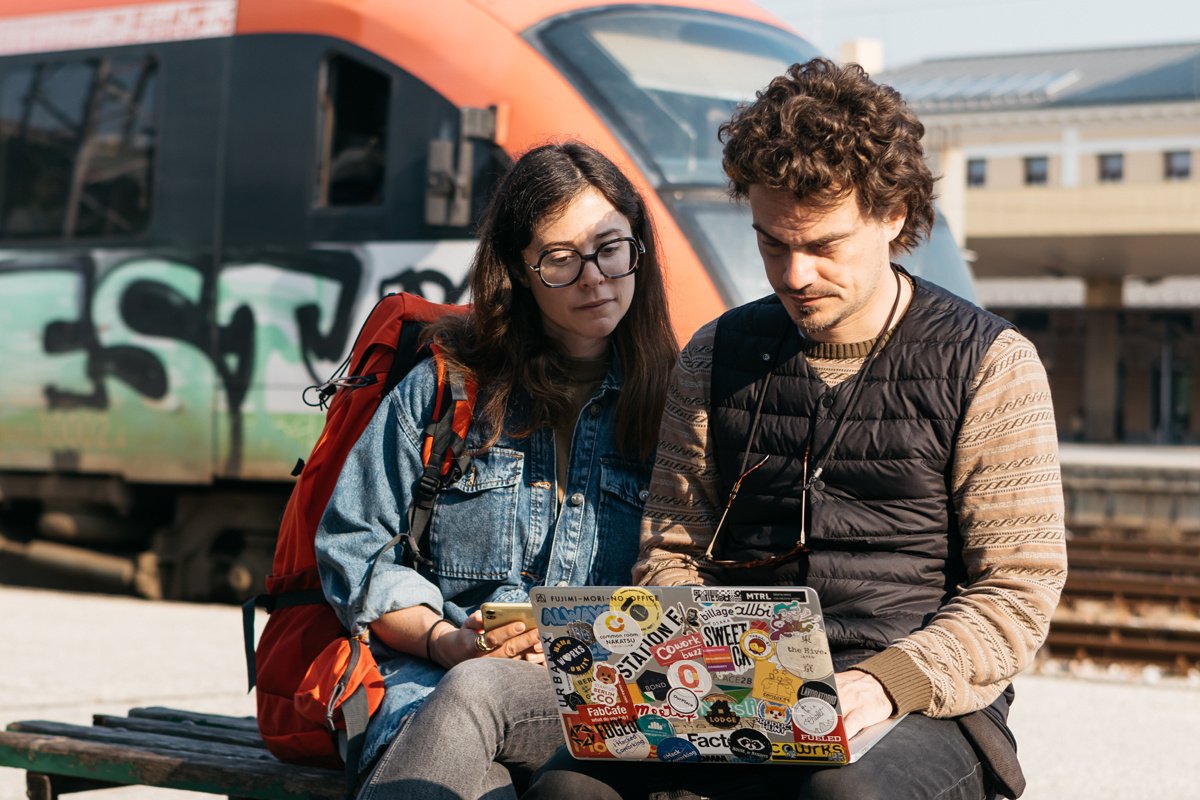 What kind of 'cohabitation' can we envisage between a local, permanent member of a coworking space community and a visiting remote worker? Is there a distinction between these two groups? Is there a different way for coworking spaces to approach them?
During that same Instagram Live, the founder of the Madeira space said that this trend promotes serendipity. Foreigners are keen on community spaces because they know that they are the best places to connect to the city, to locals, and even simply to make friends. He also said that the arrival of these people from all over the world has somehow broken their members' routines, bringing in a breath of fresh air and new opportunities––but also new expectations from the members, who have pushed for changes in the space.
Will these 'tourist workers' be the preferred population of coworking centers in the future?
I don't think so. I think that we'll see a whole new type of local clientele show up. At the beginning, the communities were made up more of freelancers, independent contractors, or start-up employees. But in the future, it will be employees of bigger companies who will make these spaces grow. It's going to take some time, but I'm confident that's the direction we're heading in. The coworking industry is continuing to professionalize and, in spite of the crisis, there is a lot of funding and interest from large companies. They're going to understand how coworking spaces can be a part of an office management strategy and a work strategy for their employees. It's already started: certain companies, such as Spotify, give their employees a monthly coworking budget.
You regularly meet with people and experts in the sector, especially at events like the Coworking Spain Conference (CWSC). What vision of coworking does this give you for the future?
In addition to opening up coworking to the new target of company employees, I would point out the shift in the experience for members. Following their experience of the pandemic, professionals have focused on user safety, so more and more technologies and data will be used. That makes sense as coworking spaces have always been pioneers in this field. Some of them already take into account, for example, how chairs are moved during meetings to understand the dynamics of the encounters, others have developed heat maps to see which areas are used the most and the least in order to remodel their offices when it becomes necessary. Also since the health crisis, reception methods have been developed quite a bit: either electronically, or an actual physical presence so as to know who you are, who will be coming in on any given day, and why.
Does coworking have to necessarily always be plugged in? Could there be a calm green space for something more in tune with nature?
Of course! This is actually what our book highlights: that there are coworking spaces for every taste. And this diversity is what's so great about it. People may not be aware of it, but there are several niche communities: spaces reserved for senior citizens, others just for women, and ones that focus on a single role, such as SEO experts or gamers. This is why I am against the standardization of coworking spaces.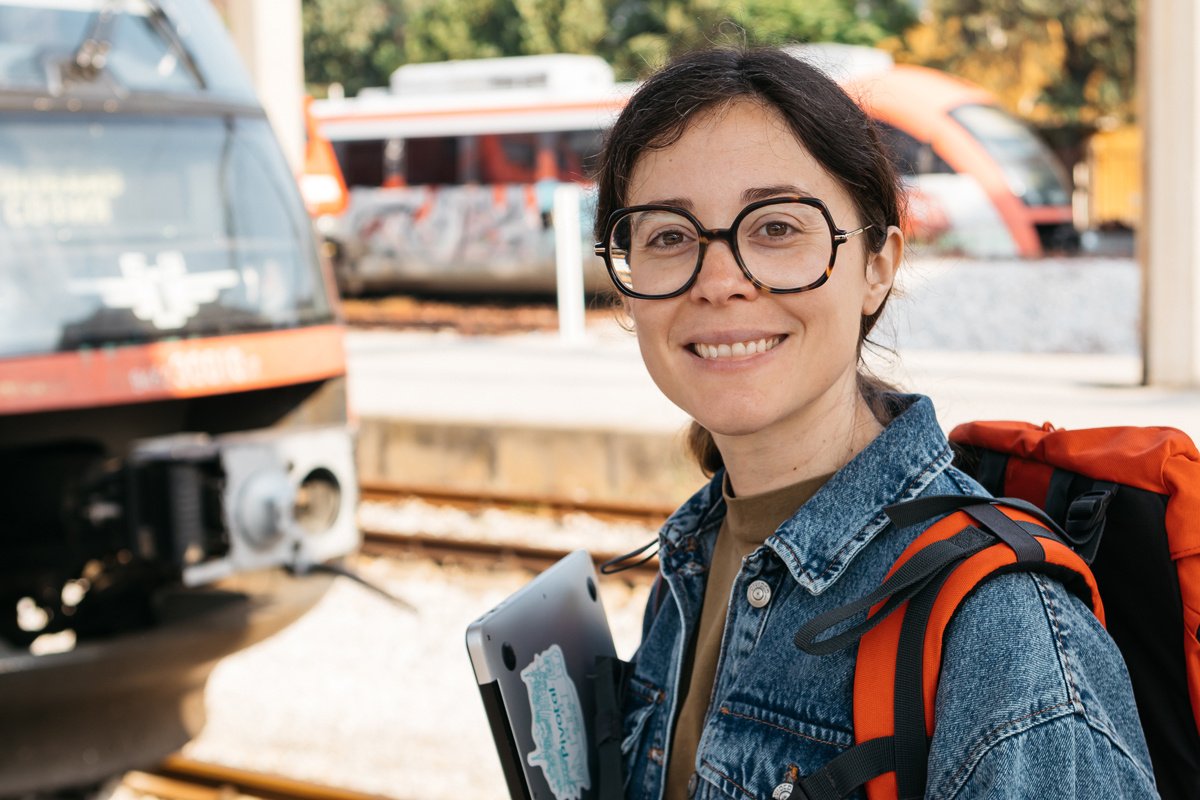 When you see the growth of IWG and WeWork, isn't the future all about standardization with these giants?
Certainly, these groups have the financial resources to be able to promote their spaces, especially to large companies. Their huge sales teams can easily sell memberships to the likes of Riot Games or L'Oréal, yes… But we've realized that many people who discover coworking via WeWork, who like the idea of a different office where they can meet employees from other companies, often––if they're curious––look for coworking spaces that are a little different elsewhere, close to their homes, etc. They "enter" through a mainstream space but then find their own community. There needs to be something for every taste––and not everyone wants to work at WeWork.
What's your favorite type of community?
There are a lot of coworking spaces that I love, I couldn't just name one. What's certain is that I look for a certain "effect" when I go into one. Something that gives me butterflies: how you're welcomed, the fact that it smells nice. I also prefer small communities of 150 to 200 rather than 2,000, as I find it's easier to connect with people this way. The place has also got to have invested in ergonomic furniture: working for eight hours on a plastic chair is big no-no. Of course, I look at their content, the kinds of activities they offer, as well as the team that welcomes us. I remember, for example, a space in Porto that gave us a map of Porto that had been designed by one of its members, and on the map, there were all the community's favorite places: restaurants, shops, hotels, and museums. I thought that was a great experience.
Translated by Kalin Linsberg
Photos by Georgi Srebrev for WTTJ
Follow Welcome to the Jungle on Facebook, LinkedIn, and Instagram, and subscribe to our newsletter to get our latest articles every day!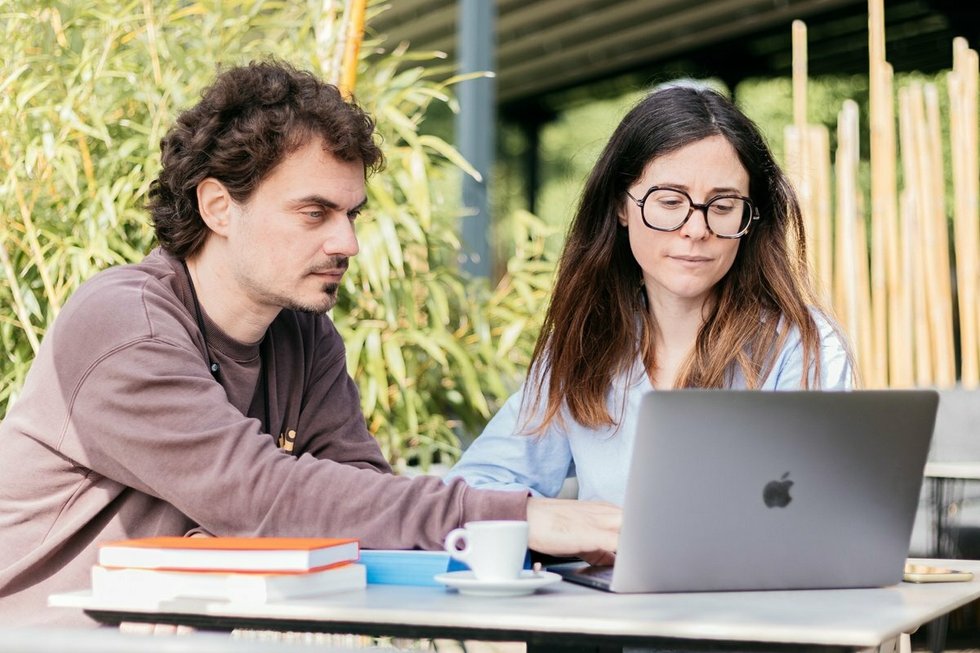 Looking for your next job opportunity?
Over 200,000 people have found a job with Welcome to the Jungle.
Explore jobs