"We had to digitally upskill": staying afloat during the Covid crisis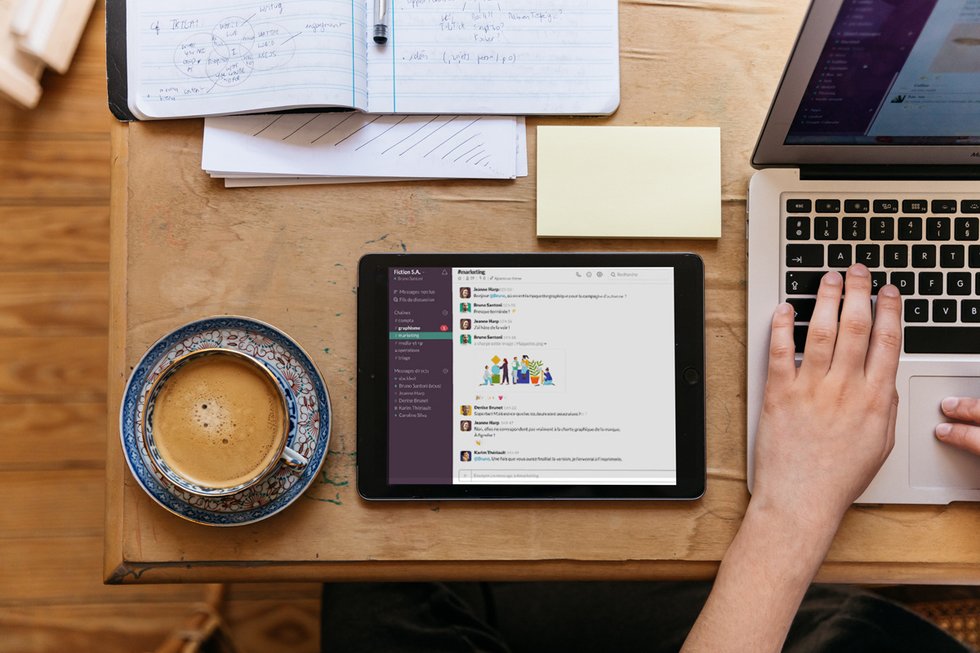 When the UK Government announced a national lockdown, the hearts of many small business owners, entrepreneurs, and freelancers sank. Many of their jobs relied on face-to-face contact. From shop owners to dance teachers, video directors to dentists, was the only option to claim benefits? The bravest, most dynamic among them decided to fight for their livelihoods by upgrading their digital skills to keep afloat. We talk to four innovators for whom the Covid-19 epidemic has been all about adapting their businesses to a virtual world.
---
In March, as shops and businesses closed their doors, our lives went online. Online sales hit a record high of 22.3% of all retail purchases while 40% of us increased our social media activity. It quickly became obvious that if face-to-face interaction was no longer possible, clients needed to be reached via the internet. This, however, is a tough task, especially when you're no IT whizz. It demands digital skills—coding, website building, video production, and social media marketing—and those skills needed to be learned fast.
This was the kick I needed to get online
For many businesses, plans for an online presence were always in the pipeline, but the Covid-19 crisis flung them into the limelight. This was true for Lisa Wilkinson, who owns The Elbowroom, a well-being hub. "For at least a decade, I've been talking about going online but couldn't find the time," she said. "Pretty much five hours after the announcement, I used my connections in the events business to gather, beg and scramble to get classes online. We were live 48 hours later."
She started being asked for recorded yoga and Pilates classes as well as live streaming, both from Elbowroom customers and frontline medical workers, who all receive free access. She also noticed that other teachers were struggling to reach an audience. From here, YoFlicks was born. "I literally sat at my computer for two weeks and developed a play-on-demand platform for yoga and Pilates classes that focuses on bringing teachers' classes to their students," she said.
For Dr. Maggie Andi, who runs Mill Hill Dental Practice in North London, offering remote care via video and phone consultations was all about client reassurance. "I like to think of our practice as a kind of members' club. I didn't want to lose the level of intimacy we have built so I wanted to provide an online offering during the Covid-19 pandemic," she said.
She might not be able to get out a virtual drill, but Dr. Andi can do everything but a physical exam during a video consultation. She might even be able to ascertain if a patient needs emergency treatment. "We can ask all the questions, update medical history, talk about the history of the problem and how severe it is. In some instances, I can look at the problem on screen," she said.
Dr. Andi is learning about building apps, too. "I'm not great with tech. We'll need an app pretty soon so patients can pay bills, make appointments, and so on. I've learned the basic code—it's a simple app—but even each one of the five or six things has a bit of code," she said.
Zoom? What's Zoom?
Before the pandemic, many of us had never used Zoom. Certainly not Abi Gilchrist, who runs UK Soul Choirs with her husband, Ross Power. When in-person rehearsals had to stop, she created Home Sing, an online singing community. "We know that being part of our choirs is a lifeline to a lot of members," she said. "We felt very strongly that it was our duty to keep people connected and learning through singing."
This proved a big learning curve for Gilchrist, who wanted to create an all-inclusive online experience. "No online platform allows for music to be performed together in real-time due to the lag, so we can't actually sing together as normal," she said.
"We now have three separate evening sessions for the soprano, alto, and male voices, where we learn a new song each week. Once a month we have a joint Zoom session—our Social Sing—when everyone can see each other and try out the songs. Everyone is still seeing, interacting, and singing with each other, even if they can't hear each other. It's lovely to all get together."
I became more social media savvy
When The Afghan Rug Shop in Hebden Bridge, West Yorkshire, closed its doors due to lockdown, owner James Wilthew knew it was time to direct his efforts into generating online orders. He had been in this position twice before due to local flooding, so he was well prepared.
"We built our website after we flooded in 2015," he said. "It gave us a way to continue trading if our physical shop shut again. Covid was a timely reminder that we were a bit complacent about online sales, so we have upgraded the site. We tweaked a lot for the expected increased traffic during the lockdown."
Wilthew then turned his attention to social media and added LinkedIn to his marketing strategy. "Social media has been key for us since lockdown. We also pay for small adverts on social media to grow followers and our visibility. We are lucky we don't have to pay for Google ads. We are unique, so generally come up on the first page of a Google search."
According to Facebook marketing consultant Laura Moore, digital marketing is more important than ever."More people are using social media than ever before. Businesses tapping into social media now will most certainly see a benefit—if they do it well. If they can build a loyal audience in a global pandemic, they will be setting themselves up for success when the world goes back to work," she said.
There's more to making videos than pointing a camera
Despite her tech background, Wilkinson had to hone her video production skills. First, there was finding decent filming equipment, which she borrowed and then bought secondhand. There was a lot to learn about streaming, editing tools, and Dropbox, too. "Thankfully, there are a million YouTube clips that show you pretty much how to do everything. I must have watched over 50 of them."
She says it wasn't the tech that caused the biggest headaches, but the workload. "What wrecked my head was trying to work several jobs as many of my staff were better off taking the Covid unemployment benefits," she said.
Our digital future
All of these entrepreneurs agree that their online ventures are not just for lockdown—they're here to stay.
The pandemic notwithstanding, Dr. Andi says that virtual dental consultations were next on her to-do list. "Before Covid, we saw changes coming to the dental industry. We realized online appointments might help with vulnerable or anxious patients. We will be seeing a shift towards online appointments when we are able to open again," she said.
Video consultations will be very appealing in a post-Covid world, she explains. "The issue moving forward is how to limit time in a clinical environment. You can have all the snazzy equipment but this is about safety, so online appointments make sense."
Dr. Andi says online consultations are practical and will put clients at ease. "I'm a talker. We sit down and have a cuppa and chat before we even get started," she said. "If a patient comes in and I'm already masked and gowned, it's cold and sterile. You can't find warmth through PPE, no matter how hard you try. If we can speak beforehand on video, at least there is the virtual warmth. It's not the same, but there's a little bit of magic you can bring."
Gilchrist is delighted with the success of Home Sing. "The feedback has been brilliant—it has helped people feel connected and keep doing something they love. A lot of them are singing more bravely from home and their voices are really improving," she said.
She sees her online choir and tuition continuing even after in-person rehearsals can start again. "We hope to continue online activity for those who still want or need it. We're just so pleased we can continue the business we have built over the past 10 years in this new format."
All the hard work has paid off for Wilthew too, who has seen an increase in online sales at The Afghan Rug Shop. "The majority of these online sales are from outside our local area, so they are customers who wouldn't have visited our shop anyway and have found us online," he said.
Wilkinson's new venture YoFlicks is proving popular as subscribers increase and more teachers join the community. "Most people who do yoga and Pilates build a bond with their teacher. When they can't make a class now we will have more opportunities to have the class available online. This was the catalyst I needed to bring to the market something with huge potential and longevity," she said.
Looking to the future, their new-found digital skills will certainly stand them in good stead. After all, our virtual lives aren't going to totally disappear anytime soon.
Photo: Welcome to the Jungle
Follow Welcome to the Jungle on Facebook, LinkedIn, and Instagram, and subscribe to our newsletter to get our latest articles every day!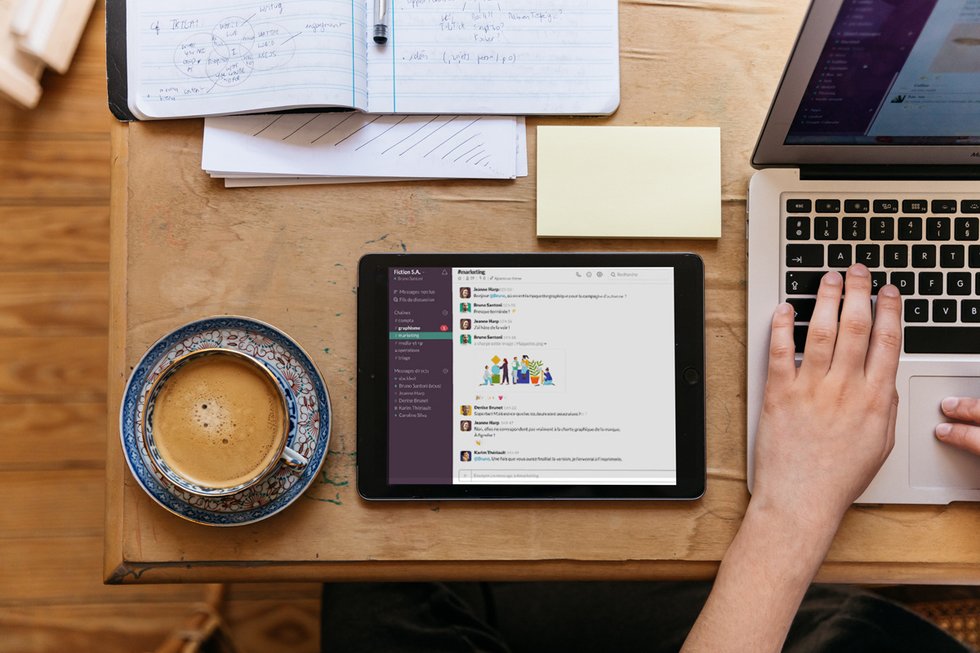 Looking for your next job opportunity?
Over 200,000 people have found a job with Welcome to the Jungle.
Explore jobs