Work while you travel: an interview with Johnny FD, the digital nomad guru
Nov 02, 2020 • 7 mins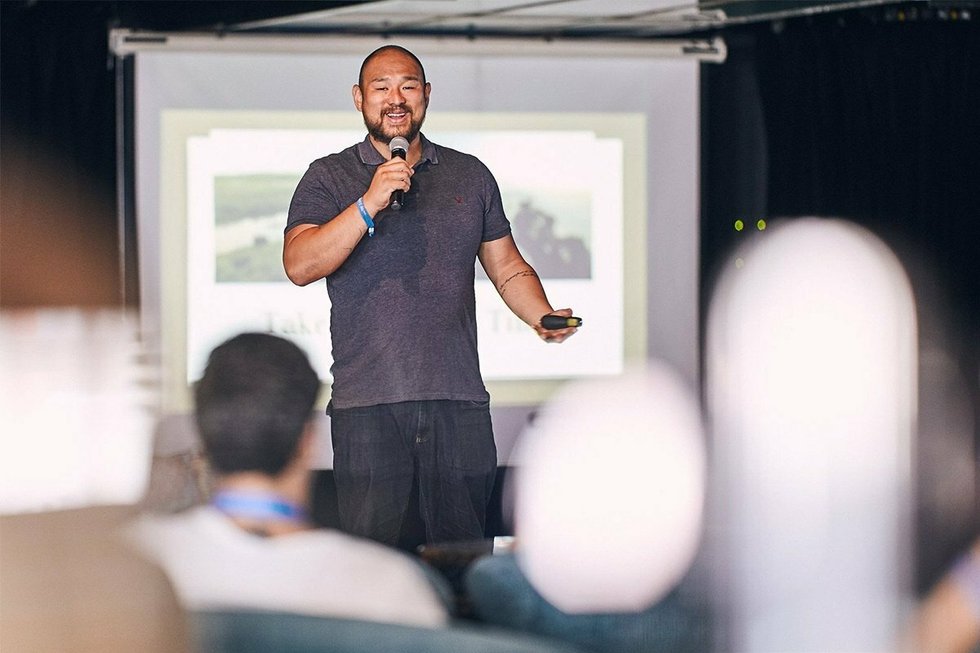 Can you imagine traversing entire continents with just your laptop in your bag? Or working on an idyllic beach while others slog through the grey autumn on their way to work? Or what about spending your weekends diving in the Red Sea with friends, instead of another Sunday afternoon people-watching in the safety of your local café? Perhaps you've even gone so far as to plan your first steps. Johnny FD didn't give it a second thought when he left San Francisco to live the life of a digital nomad. Now a leading figure in the community, he started the Nomad Summit conference for digital nomads and location independent professionals. He's agreed to talk to us about this increasingly popular lifestyle and how he and others have kept it going even during the global pandemic.
---
You've been known as the voice of digital nomads for a decade now. Yet we don't know a lot about you. Where are you from and what was your life like before you went nomadic?
I had a remarkably simple life. I grew up in San Francisco and then I worked in a stable job that had me putting in eight-hour days. I was making a good living, but I wasn't that happy. For me, everything changed after reading Timothy Ferriss's The 4-Hour Workweek in 2007. I started by resigning from my job and then focused on the second part of the book, which is about the whole idea of freedom. For example, it teaches you that starting a business means working for yourself so you can achieve your own dreams and not someone else's. That also gives you control over your time and lets you really focus on what's important to you. I left my apartment and my comfort zone, and flew to Thailand, where I was a self-employed diving guide around the islands for four years. While it was an extraordinary place to live, I still needed a sustainable way of travelling and earning a good living––and I was finding that difficult. I'd either have to return to the United States or find another way to make money.
"Starting a business means working for yourself so you can achieve your own dreams and not someone else's."
Today, you sell a certain lifestyle through your blog, but when you began, did you need to rely on another source of income?
Don't laugh, but things were so tough I typed "How to make money on the internet" into Google one day. Believe it or not, I found some ideas that helped me get into e-commerce. Once my situation was stable, I wanted to share the experience and so I started talking about my lifestyle in my blog. Even if it wasn't really part of the plan, the digital-nomad community really came out of the blog. A little under 10 years ago, not many people were working remotely. In 2013, there were only about 20 of us living like this. We met through mutual friends. It wasn't an organisation or group yet, and it wasn't at all mainstream. The blog gave other nomads an opportunity to share tips, connect with others and promote the lifestyle through events. It's hard to say how many have adopted the lifestyle since then, but I think about a thousand people now make a living while regularly changing where they live.
So, you meet up and share tips, but do you follow each other and live together as well?
Nomads are naturally independent and tend to live on their own. But besides that, they're not really as non-conformist as all that. When considering which country to move to next, everyone wants to go where their friends in the community have already been. They generally don't choose destinations for their tourist appeal but based on the advice of others, for the fact that they'll have a good internet connection and other nomads in the area.
Personally, I've always worried that a city will become too popular, that there will be too many people, that prices will soar and that visa regulations will change. To keep this from happening, I'm always looking for new destinations, like trendsetters in fashion who are on the lookout for what we'll be wearing in two years' time. In recent years, I have spent time in places such as Mexico, Georgia, Lithuania, Ukraine, the Maldives, Bali, Greece and Nepal.
"Personally, I've always worried that a city will become too popular … To keep this from happening, I'm always looking for new destinations, like trendsetters in fashion who are on the lookout for what we'll be wearing in two years' time."
Since 2015, you've been hosting the largest event in the digital nomad community, the Nomad Summit. Do other nomads help you to organise it? How many people make the trip to attend?
Keep in mind that, with about 400 people taking part in the four-day event, there are at least a dozen talks and they provide lots of advice on becoming a digital nomad 2.0, such as building a profitable online business, managing a YouTube channel, travelling light and even nomading with children and family. Although that's what participants come to see, it also gives people the chance to make connections and network.
In terms of preparing the event, once I've chosen the venue, I try to find a partner to support me. It might be an organisation or an individual. Next, I take on volunteers and workers from the community to help us set it all up. There are usually seven of us working on it for weeks. Depending on their individual skills, people can be in charge of networking, organising the after-party or marketing activities. They are all former summit participants who help out on an informal basis and now get paid for it.
Do you earn a living off of this event?
No. I do it because I enjoy it and also because I want to show as many people as possible that they can live this way too. I'm lucky to have the time, money and experience to organise events. But I don't make a living off of it, not by a long shot!
When it comes to work, do nomads help each other out?
It sometimes happens. For example, if one developer is better at WordPress code than another, the former can offer to help. And the latter can return the favour by helping with design, for instance. People support each other and work together, but it's not a requirement. First everyone must take care of their own business.
It's also about getting involved, offering advice and sharing ideas, as well as reducing costs by travelling and living together. I prefer to live on my own, but I've shared accommodation with other nomads before.
Do you get time to enjoy the places where you stay, even though you are working?
For me personally, when I work, I do it as any other employee would and set myself seven-hour days. The only difference is that I don't have a permanent workspace, so I pretty much set up where I can, which might be a café or coworking space. On weekends, I don't stay at home like other people typically do. Whenever I have free time, I know I'll be spending two or three days on an adventure somewhere. In the US, if you want to do something extraordinary on the weekend, you always have to fly. In the end, it's not worth it. Here, I'm ready to go and only have to leave my house to enjoy it! The lifestyle and all the adventures that go along with it are the best part. After that, each member of the community spends time pursuing their hobbies as they choose.
"Whenever I have free time, I know I'll be spending two or three days on an adventure somewhere."
What's the average amount of time you stay in one city?
Under normal circumstances, before the pandemic, I'd spend between one and three months in one place. Many so-called nomads travel too fast and keep changing cities. As a result, they don't have enough time to work, let alone enjoy what each place has to offer culturally—they're just backpackers, always on the move. Then there are people who spend too much time in one place and don't get around enough. They are almost like expats. It's a fine line, but for me a digital nomad is someone who is able to find the right balance.
It's been more than 10 years since you chose this lifestyle. Looking a bit further into the future, do you imagine yourself someday reconnecting with a more traditional way of life?
I don't think so. Even if I ended up settling down somewhere, living with a partner and having kids, I know I would keep working remotely. Perhaps I wouldn't travel as much, just for three or six months a year, but I wouldn't give it up entirely. Besides, I've met tons of nomadic families! One thing is for sure—by living this way, both parents and children are enriched and learn more about the world around us.
What has it been like, being a digital nomad in the middle of a global pandemic?
Since the health crisis began, I've been living in Sri Lanka. And even though I found myself stuck here, I quickly realised how lucky I was. While Europe was in lockdown, I was still free to travel around the country. With so few tourists, the normally crowded sites are empty and hotels have dropped their prices. To offer a bit of support, I approached the tourist board about making some YouTube videos to show all the treasures of Sri Lanka, for when the crisis is over.
Hasn't the current crisis marked the end of a certain idea of nomadism, where people take many flights from one end of the world to the other like public transport?
I think an increasing number of people will work remotely and travel. But the pace will slow down somewhat. At any rate, flying across the world every two weeks was neither a viable option for the majority of nomads nor respectful towards the planet. So, for me, the slower pace is a good thing!
What would you say were the advantages and disadvantages of this lifestyle?
I think you learn a lot about yourself by travelling and, I have to admit, it's also easy on the wallet. When you live in Thailand or Sri Lanka, you usually get paid in dollars or euros, which is advantageous in terms of exchange rates and taxes. The psychological benefits are significant because you feel really free: with the time difference, you can work when you want and where you want. And you get to experience things you could never have imagined, such as safaris, diving in uncharted, pristine seas, learning new languages—the list goes on and on! But nothing is perfect and the flipside is that it's hard to find love when you're always on the move. It sometimes gets lonely, even if you have the tools to keep in touch with friends and families.
"But nothing is perfect and the flipside is that it's hard to find love when you're always on the move."
What advice would you give to someone who is thinking about taking the plunge?
Start by doing some serious research. Read the blogs and stories of people who've done it and plan your own itinerary. But don't overthink things too much before getting started. And stop telling yourself you'll do it in a year or two years. Life tends to catch on with you. I just want to tell people, what are you waiting for?
Translated by Andrea Schwam
Photo copyright Nomad Cruise Rene Schiffer
Follow Welcome to the Jungle on Facebook and subscribe to our newsletter to receive our best articles.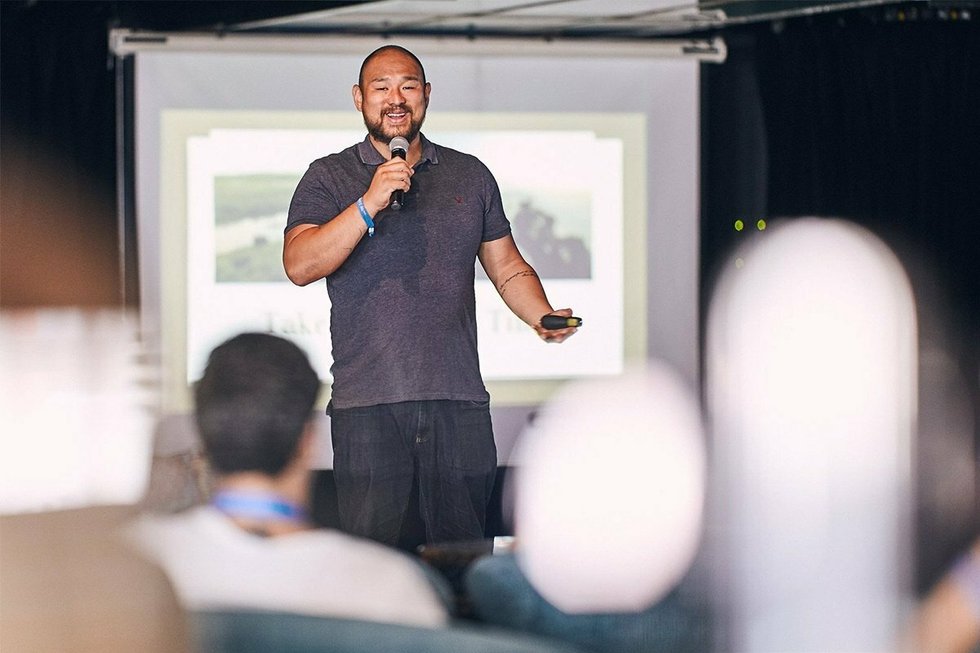 Looking for your next job opportunity ?
More than 200,000 candidates have found a job with Welcome to the Jungle
Explore jobs