Applying to a start-up? Investor tips for choosing a healthy one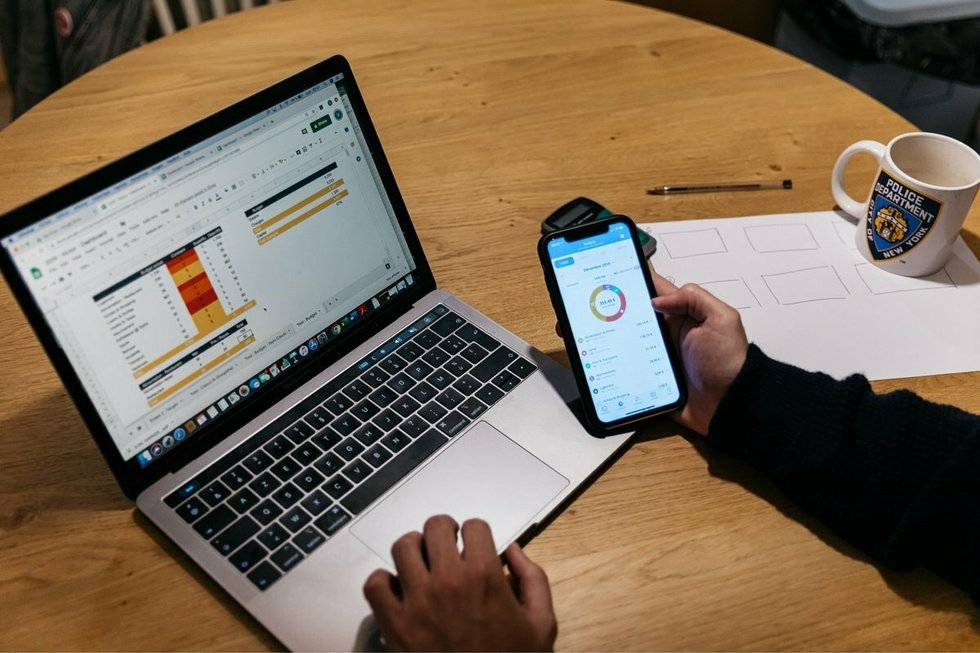 The start-up universe is a big nebula. So it's not surprising that new businesses are sometimes depicted as rockets. They start off small as they set off to conquer new territories sometimes at supersonic speeds. They aim for the stars and some achieve stellar success. Others crash and burn, however, leaving collateral damage in their wake, as happened in the Take Eat Easy story. Start-up star one day, disappearing into nothingness the next.
So how do you find your way around this vast ecosystem? Much like investors, job-seekers look for promising projects. But how do you keep your job search from becoming a high-risk bet? And how do you assess a start-up before ever setting foot there? To answer these questions, we interviewed Adrien Chaltiel, founder of Eldorado, a start-up financing platform, and Yves Weisselberger, co-founder of Klee Group, KDS (Neo Technology) and SnapCar (now Le Cab). The two business angels, who are serial entrepreneurs and practised investors, share some investment wisdom.
Investing in a start-up: it's love at first sight at the beginning
A job-seeker is a little bit like a business angel, an individual who invests their own money in an innovative or high-potential project. "A candidate isn't thinking like an investment fund," says Chaltiel. "Their approach isn't based on a business model. They're not being held accountable by investors, nor is their goal to triple their investment within five years." Nope, a job-seeker is more like a "love money" investor, in other words family members, friends or relatives who hand over money to a business being run by someone they care about. Like a business angel, their actions are in response to their feelings."They're not investing based on financial criteria, but more on a project, an adventure, a team, or a vision they believe in, or some shared values," he says. But unlike an investor, a candidate looking for a role at a start-up isn't putting any money down. Weisselberger says: "When you start at a company, what you're investing is yourself. It comes from the heart. The company is exciting, the team has won you over, the subject matter and the job have a certain appeal for you… There's a human element, there's confidence. A personal relationship is established."
Then comes the intellectual analysis
Love is exciting, but taking a job is more like getting married. While investing in a start-up isn't as much of a commitment as marriage is, it's not something that can be undertaken lightly, either. "On average, people start at a new company only five to ten times in their lives," says Weisselberger. "We can get pulled in by or be attracted to a new project, but at some point, there's a more intellectual and rational vision that comes into play. A candidate has to learn to see a company beyond just their first impression of it. Being a cool start-up isn't enough. You have to be sure that you can learn something there, that the experience is going to help your career to advance."
This is where a job-seeker is quite different from an investor. "For investors, the rule is to only invest money that they can afford to lose," says Weisselberger. The candidate has a lot more to lose. They have to be sure they'll get a return on their investment, even more so than an angel does.
Do your homework so that you know what you're getting into."You have to do a lot of research on the start-up you want to join," Chaltiel says. "Find out about the team that founded it, look for feedback from former employees, see if the company has a high staff turnover, check the company's Welcome to the Jungle, Glassdoor, and LinkedIn pages." All of this should help confirm or disprove your first impressions. "It's not a problem to ask questions of the founders," says Weisselberger. "Quite the opposite, actually. The candidate can ask for figures – on cash flow or fundraising etc – to be sure the project is stable and sustainable."
Three factors to take into account
When a start-up pitches a project, the potential investor turns on their radar. Job-seekers can learn from what investors pay attention to. Based on the experience of our two business angels, there are three main factors to check before getting involved with a start-up.
1. The project team
For Weisselberger, how the team has been put together is crucial."The founding team must be inspiring," he says. "They must have a vision and embody the project. They have to be able to act and build on it. Entrepreneurs need to have a hand in everything in the company, but also have a certain level of energy and tenacity." Chaltiel carefully scrutinizes the founders, including their personality, their values, their DNA and their originality. "There is no one stereotype of a successful entrepreneur, no single winning combination of elements," he says. "But what's important is the team's consistency with their project. The founders must be complementary, passionate and resilient."
2. Market size and scalability
"How big is the market?" says Chaltiel. "Is it big or is it a niche market? Who are the competitors? You also have to look at scalability, meaning how easily the business can be replicated in other markets, such as other cities, countries or sectors. But the market is one thing. What also matters is the ability of the founding team to achieve the famous 'pivot', meaning adapt its business model, and even the project itself, to changes in the market." That means the current market is important but so are future ones.
3. Added value, that extra little bit
The two business angels agree that the project has to enter the market by offering added value. Weisselberger says: "What makes it different from the existing players? What's innovative about it?" Therein lies the secret to start-up success: its ability to innovate, to "disrupt the market". For Chaltiel, that's key. "The project has to win me over on that front," he says. "How is the product or service a 'must-have', and not just 'nice to have'? How will it become a necessity?"
The team, scalability, added value. These are the three crucial ingredients to be certain that a project is solid. They are not the only important factors for a job-seeker, however, according to Weisselberger. "When you're looking for a job, it's different," he says. "You should analyze these three factors to know where you stand. But nothing prevents a candidate from choosing to work there, even if the business doesn't meet all three requirements. There's the atmosphere, the team, the position they're offering; a lot of other elements come into play."
Weigh the benefits and the risks
Whether you're a job-seeker or a business angel, deciding to invest in a start-up means taking risks."The key is knowing the risks, and paying attention to them," says Weisselberger. It's all about assessing the risk-benefit ratio. Over the years, these two seasoned entrepreneurs and investors have learned to spot any strong indicators of success, but also to detect any warning signs. Here are a few examples:
Positive indicators:
For Weisselberger, there is no doubt that "a good round of financing from solid sources of funds is a clear guarantee of sustainability", just as "a start-up with a large cash flow or one that's achieved profitability is reassuring."

"A founding team who's already proven itself successful on another project, who's already been able to raise a substantial amount of funds, who has a good track record and a solid network" is a sure sign, according to Chaltiel.

Another sign that leaves him confident is when "staff seem happy, there isn't a high turnover, and former employees have maintained a good relationship with the founders."
The warning signs:
One element that should deter any job candidate, according to Weisselberger, is "a feeling of a lack of authenticity or sincerity in the founders' approach. If you have any doubts about their passion or their motivation in the project, you should not work there."

If the team doesn't share your values, doesn't seem to have the managerial qualities you are looking for, and can't present the project honestly during the job interview, steer clear!

Look at the tasks listed in the job description."If your position is not clearly defined," says Chaltiel, "if you don't have tools that will let you do your work in the right conditions, if you don't have a real manager, and everything seems to be done in a hurry, it's a sign that the project hasn't matured and that it's still in the early stages of development."

Worse again, Chaltiel says, "if the founders are not able to give you a clear vision of the company in three to five years, if nothing is certain and you will have to pivot constantly, it may end up being exhausting for the candidate."
Have you noticed any red flags when researching the start-up you want to work for? That's not necessarily a sign that you shouldn't go for it. "You can take a choice and join a start-up that is poorly financed, or with only three months of cash in hand," says Weisselberger. "However, you have to accept that the project may fail, that they may close up shop. You're consciously taking the risk. It's up to the candidate to seek out the necessary information in order to make an informed decision."
Betting on a start-up means accepting risk!
Committing to a start-up means taking a risk. "It's always a gamble," says Weisselberger. "If you're looking for security above all else, then it's better to join a larger company. There's more excitement in the start-up world, but there's also undeniably more risk. To be a part of this ecosystem, you have to be ready to accept that it's fast-paced, that you have to work hard and efficiently, you'll have to get out of your comfort zone, and be versatile."
Be warned then, you can't join a start-up without accepting some level of risk. "You have to go in knowing that. Uncertainty is an inherent part of any entrepreneurial project. But this shouldn't scare you off," he says. "If you're aware of this and you accept it, anything is possible. It's not necessarily a bad thing. Of course, the earlier you join a start-up, the greater the uncertainty. But this risk-taking pays off! It's rarely reflected in your salary when the start-up is young, but more so in your stock options."
Yes, there is some stardust in the galaxy. There are future unicorns being born somewhere in the start-up universe all the time. Before diving head first into the ecosystem, carefully observe the star you have in your sights. Don't go in wearing rose-colored glasses. You have to be rational but do trust your instincts. Chaltiel adds that you could interview every investor on Earth and they'll all tell you the same thing: "There's no magic formula or recipe for success. Otherwise, we'd know about it!"
Translated by Kalin Linsberg
Photo by Welcome to the Jungle
Follow Welcome to the Jungle on Facebook on LinkedIn and on Instagram and subscribe to our newsletter to get our latest articles every day!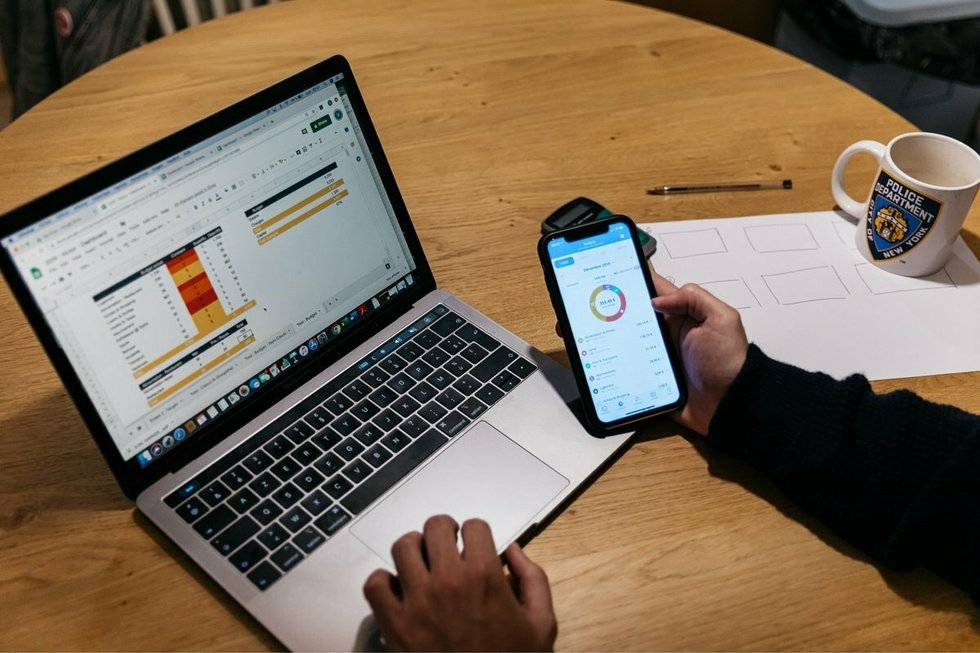 Looking for your next job opportunity ?
More than 200,000 candidates have found a job with Welcome to the Jungle
Explore jobs