Beamy's teams are divided into 3 teams:
Revenue (Sales, Marketing & Customer Services)
Tech (Product Engineering & Data Engineering)
Corporate (Finance & HR)
The team has grown from 25 to 50 over the year 2022 following our Series A. We expect to hire 35 people in 2023!
We have a quite clear vision of skills & mindset that enhance Beamers to succeed on daily basis !
We all like worked on a high growth environment that is constantly evolving and take ownership.
We all have ambition. We naturally paid attention to key learnings. It's important for us to work on each Beamer career path.
At Beamy we believe in collaboration, communication, and support among team members.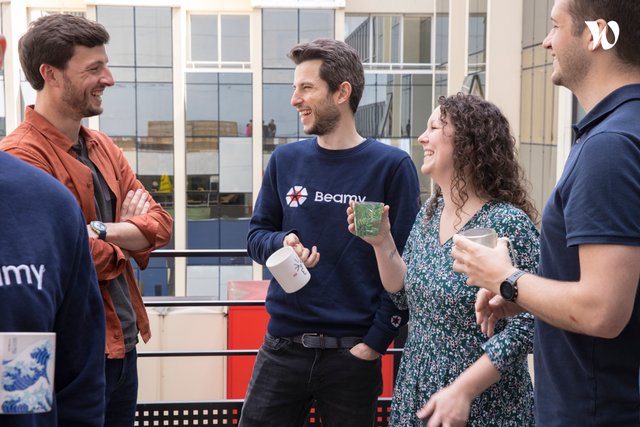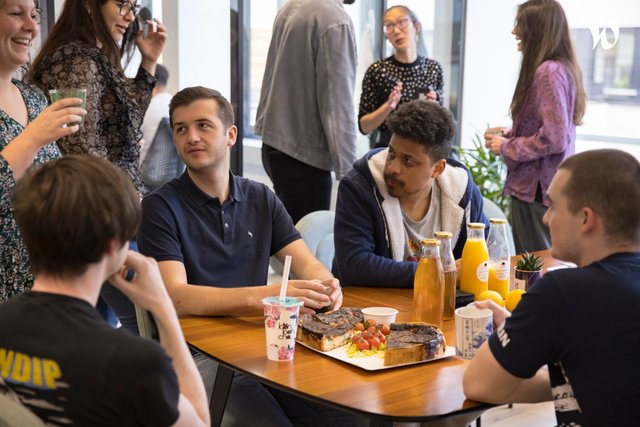 Key Numbers
15%

of the team is "full remote"
They are the first touchpoint of our clients once the contract is signed. Two teams working together :
The Solution Expert's mission is to deliver the highest SaaS expertise & data value to our clients. They ensure our customers are happy by supporting them with the best set up, training and data. They are versatile, and use both client facing and data analysis skills. 
The Customer Success Director purpose is to drive the value and ROI of our platform in our client's ecosystem, by providing use-cases & defining the right customer journey. They're the voice of the customer & ensure accurate product feedback internally on how Beamy can better serve our customers.

The company is going global while expanding internationally since Jan 2022. Today, we are working with 40 major accounts (BNPP, LVMH, Decathlon, Nestlé…). 
Business Developers are in charge of generating new business opportunities by prospecting and qualifying leads. They have to find the right people to talk to & convince them to meet us. The BD team is resilient, like challenges and enjoy celebrating successes with AE, which they partner with!
Account Executive and Key Account Executive's duty is to ensure that sales-qualified leads turns into deals ! They worked with our prospects to fully understand their needs and determine how Beamy could be a good fit for them. The team also works with CSD in order to make long term partnerships with our clients.

At Beamy, the Tech team consists of the Engineering, Product and Data teams.
Our goal is to automatically detect SaaS used by our customers, to help them improve their governance (security, compliance, cost management, application catalogue...). The Data team is working to build the most efficient and scalable infrastructure that allows us to collect, store and transform our customers' data. The Engineering team builds the platform who enhance our clients to have a 360 vision of their SaaS Stack.
You can learn more about the team in our Tech Page !