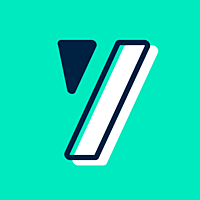 YOUSIGN
Business Operations Manager (H/F/X)
L'entreprise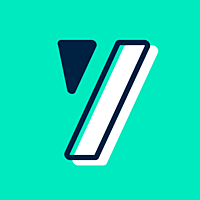 YOUSIGN
SaaS / Cloud Services

Entre 50 et 250 salariés
Le poste
Business Operations Manager (H/F/X)
Who are they?
Chez Yousign, nous réinventons l'expérience de signature électronique grâce à une solution SaaS rapide, légale et sécurisée 100% européenne.🖊⚡
Fondée en 2013 à Caen par Luc Pallavidino et Antoine Louiset, notre scale-up est présente en France, en Italie 🇮🇹, en Allemagne 🇩🇪 et posera bientôt ses valises en Pologne 🇵🇱 !
Notre objectif ? Devenir le leader européen de la signature électronique en permettant aux indépendants, TPE, PME et ETI, de simplifier leurs flux de travail. 🤸‍♀️
🚀 Pour cela, nous mettons toutes les chances de notre côté :
2019 : nous intégrons eFounders, l'un des meilleurs start-up studio SaaS en Europe,
2021 : nous levons 30 millions d'euros auprès de eFounders et Lead Edge Capital, déjà connus pour avoir investi dans BlaBlaCar, Asana, Zoom, Spotify ou encore Uber.
Nous proposons deux solutions de signature électronique :
une web application, prête à l'emploi et accessible de n'importe où,
une API (interface de programmation d'application), qui s'intègre facilement dans les logiciels métiers
Un peu de chiffres ?
À ce jour, Yousign, ce sont :
près de 140 yousigners en présentiel dans nos bureaux de Paris et de Caen ou en télétravail total (30% des salariés) 👦💻
plus de 9000 clients qui nous font confiance quotidiennement 🤝
plus de 3 millions de signatures chaque mois 🔝
un magnifique taux de croissance annuel, qui fait de nous la scale-up de signature électronique la plus performante d'Europe 💪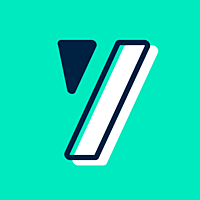 Visit the profile
Rencontrez Justine, Inbound Sales Executive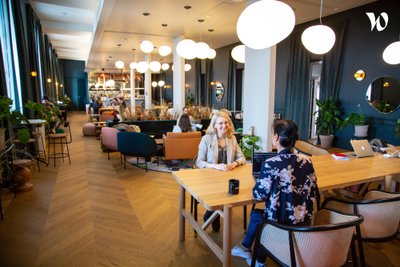 Rencontrez Kristina, Head of Talent Acquisition
Rencontrez Jean Baptiste, Engineering Manager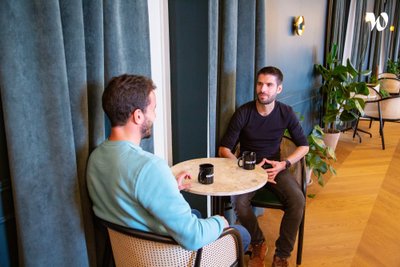 Job description
As a Business Operations Manager at Yousign, you will integrate the cross-functional Operations team by working closely with marketing and sales teams, Salesforce Developers, Engineers and Data Analysts.
Your role is to empower the relationship between Marketing & Sales from an inbound and outbound perspective, to drive revenue, operational efficiency and growth. You are the go to person for marketing and sales leaders to think, design and implement new process or new functionalities.
You will manage medium/long term projects and initiatives (Quarterly OKRs) in order to scale the operational efficiency of our sales and marketing teams but also support them in their day-to-day tasks, answering their requests and making sure they don't face any blockers with their toolset. To be more pragmatic, here's some examples:
Build a enrichment machine for inbound leads
Design and implement a scale-ready prospecting organization
Revamp our 'Contact us' process to drive quality leads to sales reps in seconds
Your Missions:
Operations:
Improve our processes and documentation
Analyze and optimize business processes (Sales, Marketing, Product Marketing), improve automation and productivity.
Support daily requests from the team, provide quick and efficient solutions to several types of issues (bugs, specific cases, ...), update operational procedures…
Ensure all the processes you've designed and implemented are well documented, communicated, understood and easily accessible to the team in charge.
Tools:
Having our business tools functional ownership and administration
Be one of our main points of contact and the functional owner of our tools: Salesforce, Hubspot, among many others
Based on business needs, identify levers and automation, specify and develop new features, and improve the usage of all these tools or find new ones when needed
Benchmark good practices, solutions and provide technological watch.
Data & reporting:
Data analysis: KPI Dashboard and Monitoring
In collaboration with the Data team, build and monitor KPIs (such as MQL conversion rate) and Dashboards to follow the performance of business teams.
Analyse data to help identify problems and lever for improvement, monitor the impact of all the solutions implemented, and provide strategic recommendations.
Your profile
You have a least one experience in Ops or Consultancy
Your level of French is impeccable and you have good English writing and speaking skills
For you too, data is always right
You are a team player
You are motivated to join a scale-up with its challenges
Last but definitely not least, as this role require interacting with many people and leaders, you'll need to be organized, didactic, open-minded and social 🙂
Knowledge of Hubspot, Salesforce, Intercom or other business tools is a plus
If you are already familiar with the SaaS industry is also a plus
Questions and answers about the offer
Ajouter aux favoris

Partager sur Twitter

Partager sur Facebook

Partager sur Linkedin
D'autres offres de Opérations
Ces offres peuvent vous intéresser !
Ksaar

CDI

Télétravail total possible

Bankin'

CDI

Télétravail partiel possible

Ksaar

CDI

Télétravail partiel possible

Ksaar

CDI

Télétravail partiel possible
Voir toutes les offres