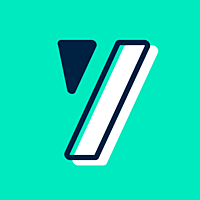 YOUSIGN
Business Development Representative - Poland (M/F/X)
CDI

 

Télétravail total possible
L'entreprise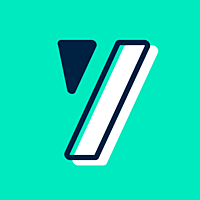 YOUSIGN
SaaS / Cloud Services

Entre 50 et 250 salariés
Le poste
Business Development Representative - Poland (M/F/X)
CDI

 

Télétravail total possible
Who are they?
Chez Yousign, nous réinventons l'expérience de signature électronique grâce à une solution SaaS rapide, légale et sécurisée 100% européenne.🖊⚡
Fondée en 2013 à Caen par Luc Pallavidino et Antoine Louiset, notre scale-up est présente en France, en Italie 🇮🇹, en Allemagne 🇩🇪 et posera bientôt ses valises en Pologne 🇵🇱 !
Notre objectif ? Devenir le leader européen de la signature électronique en permettant aux indépendants, TPE, PME et ETI, de simplifier leurs flux de travail. 🤸‍♀️
🚀 Pour cela, nous mettons toutes les chances de notre côté :
2019 : nous intégrons eFounders, l'un des meilleurs start-up studio SaaS en Europe,
2021 : nous levons 30 millions d'euros auprès de eFounders et Lead Edge Capital, déjà connus pour avoir investi dans BlaBlaCar, Asana, Zoom, Spotify ou encore Uber.
Nous proposons deux solutions de signature électronique :
une web application, prête à l'emploi et accessible de n'importe où,
une API (interface de programmation d'application), qui s'intègre facilement dans les logiciels métiers
Un peu de chiffres ?
À ce jour, Yousign, ce sont :
près de 140 yousigners en présentiel dans nos bureaux de Paris et de Caen ou en télétravail total (30% des salariés) 👦💻
plus de 9000 clients qui nous font confiance quotidiennement 🤝
plus de 3 millions de signatures chaque mois 🔝
un magnifique taux de croissance annuel, qui fait de nous la scale-up de signature électronique la plus performante d'Europe 💪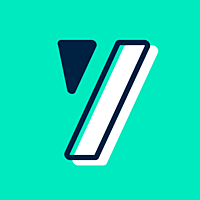 Visit the profile
Rencontrez Justine, Inbound Sales Executive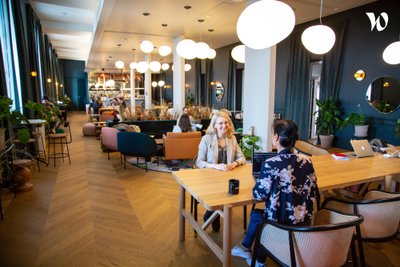 Rencontrez Kristina, Head of Talent Acquisition
Rencontrez Jean Baptiste, Engineering Manager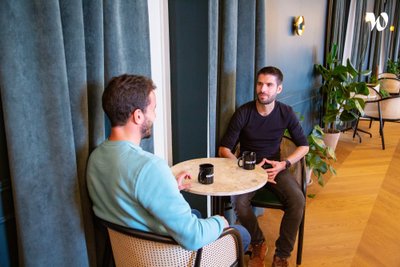 Job description
Your mission:  
Within the BDR International team, you will be responsible for prospecting new leads, pitching our solution, and owning the qualification process. 
Identify high-level interlocutors and decision-makers in targeted companies (small and medium businesses) and make the first outbound contact with them 
Develop in-depth expertise about electronic signatures as well as Yousign's value proposition (sales pitch, objections, etc.) in order to identify the needs of prospects and create excitement and enthusiasm about our products
Independently manage your acquisition channels: Linkedin, mailing, networking, etc.
Work hand in hand with the Operations team on growth topics, which are key for the development of our "Outbound" activities (lead generation, sales automation, CRM improvement, etc.)
Consistently update our CRM (yes, that's part of it too 😉), with the aim of ensuring high data quality. Forecast your future revenue achievement and document daily key activity 
Requirements: 
As a true spokesperson for the company, you will be the first point of contact for our future Polish clients, and you are required to:
Have a first professional experience (including internships) in Sales, ideally in the Tech sector
You speak Polish at a native level and you are fluent in English 
Be a social chameleon and adapt to your counterpart in a flash, adjusting tone, speed and flow of information
Have impressive verbal and written communication skills: you can put complex issues into simple words
Be able to keep the big picture in mind and can prioritise your to-dos properly
Bonus points: you've already mastered Salesforce and new digital tools (Slack, Notion)
What's In It For You: 
Autonomy: Develop your own ideas, implement them and solve problems independently
Meal vouchers (Swile Card) for a healthy lunch everyday :)
Regular off-sites and team building exercises promised 
Endless possibilities for evolution: we're growing fast (and each team member with us !) 
Why Yousign? 
We're down-to-earth: We all make mistakes. Own your mistakes, share them, learn from them and continuously improve 
We trust: Trust is everything - whether that be within our company or with our clients - it's in our DNA 
We strive for excellence: We set high standards for our colleagues and ourselves. The "extra mile" is shorter when we walk it together 
We value joy: We cannot achieve long term success without joy in our work. This journey is not a sprint, but a marathon 
Our Sales Team
You will join our Sales Business Unit, now composed of 3 departments: 
Lead Generation: composed of Sales Development Representatives & Business Development Representatives who are respectively responsible for qualifying our inbound and outbound leads. 
Direct Sales France: composed of Account Executives who are driving new sales and closing deals.
Net New Revenue: composed of Account Managers and Customer Success who develop existing accounts. 
Indirect Sales: composed of Channel Managers responsible for driving revenue through different partnerships. 
Team mindset
🤝 Collaborative – internally and with other Yousign teams 
⭐️ Entrepreneurial – constant test & learn, think out of the box 
🎉 Fun – enjoy what we do and how we do it 
👊 Tenacious – never give up, always stay positive 
😎 Hungry – highest level of ambition
Questions and answers about the offer
Ajouter aux favoris

Partager sur Twitter

Partager sur Facebook

Partager sur Linkedin
D'autres offres de Commercial
Ces offres peuvent vous intéresser !
Hollis & Bean

CDI

Télétravail partiel possible

Work4

CDI

Télétravail partiel possible

Welcome to the Jungle

CDI

Télétravail total possible

Ksaar

CDI

Télétravail total possible

Bankin'

CDI

Télétravail partiel possible
Voir toutes les offres