L'entreprise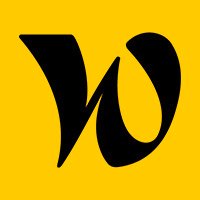 Welcome to the Jungle
Média, Recrutement

Entre 50 et 250 salariés
Le poste
SAAS Product Writer (FR/ENG)
CDI

 

Télétravail total possible

Bac +3
Who are they?
Welcome to the Jungle is the job world expert.
With articles, videos, podcasts, newsletters, we explore topics surrounding the working environment, sharing first-hand advice from experts, managers and people going through the same experiences as you. In short, we help everyone grow in their jobs or find the next professional opportunity that fits them.
Welcome To The Jungle has created several products:
The Welcome to the Jungle website where you can find the media part but also the profiles of over 4000 companies of all industries and sizes, showcasing their teams on video interviews and pictures, and sharing key information for potential candidates: mission, culture, figures, perks and benefits, office rituals.
Our Applicant Tracking System, Welcome Kit, which helps companies to manage their recruitment processes.
The Welcome Originals platform, which brings together a wide range of multiple inspirational contents on the world of work (mini-series, celebrities speaking on their expertise, etc.).
Behind the scenes, we continue to develop an ecosystem of HR products that help companies transform the experience at work from the inside and by putting people first.
In order to keep offering high-quality products, we're about to push the adventure to the next level by scaling up.
Key figures:
2 million unique visitors per month
200k applications per month
4 000 clients in France and Czech Republic
Serie B Funding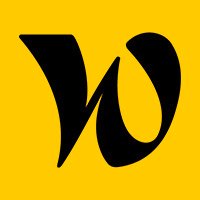 Visit the profile
Discover Welcome to the Jungle with Pierre Gael, Head of Business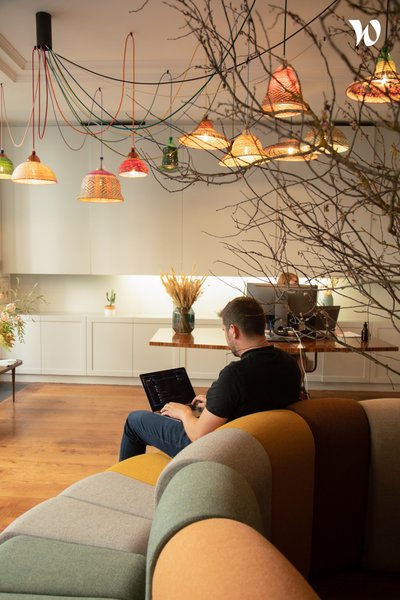 Discover Welcome to the Jungle with Chadia, Head of account management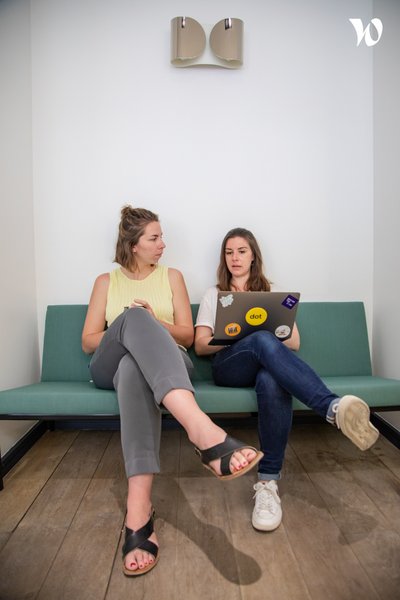 Discover la culture d'entreprise chez Welcome to the Jungle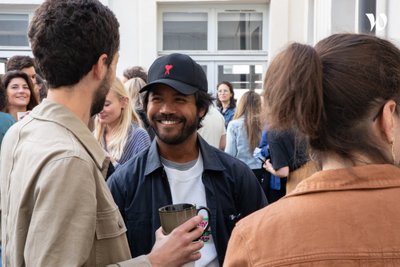 Job description
We believe that how we speak to our users is as important as how we design our interfaces.
We are also inspired by the quality of our Media Team's content, and we want to create the same delightful experience for the users of our products.
As we are experiencing strong growth, we need to ensure that the features we create can delight our users and scale.
Content is critical to support this work as it helps make our products more understandable and desirable for our users.
We have identified 3 main challenges:
1 - Help the teams that create and build our products create clean and consistent copy (net new and existing ones) for our users and make it go into production.
2 - Manage and streamline the translation process with external agencies (we support 4 languages on top of French: English, Czech, Slovak, and Spanish)
3 - Localize our products for the US and Czech Republic Market, making sure the content that's shown to them is relevant for their country.
We are thus looking for someone to help us tackle challenges n°1 and 2 and will open a localization specialist position later this year to tackle challenge n°3.
Reporting directly to the CPO, you will work with all our squads to :
Create clear content for our users (candidates, recruiters, managers and employees), including UI copy, support center articles and product release notes.

Collaborate with every product squad to ensure consistency throughout the multiple user journeys we provide, for new created as well as existing (legacy) content.

Set up a QA process for content, log issues as necessary.

Shape the user experience by defining and implementing the Welcome to the Jungle voice and tone in collaboration with the Marketing team.

Implement and drive new processes and tools to establish a unified content approach: define writing guidelines and standards, drive alignment on voice and tone, set up governance.

Implement a translation management system (ex: Crowdin or Lokalise) to manage and streamline the translation process of our content in English, Czech, Slovak, and Spanish with translation agencies.
Preferred experience
We are looking for a talented Product Content Manager with the following criteria:
Bachelor's degree in technical writing, marketing, localization, journalism or design - or equivalent practical experience
A seasoned writer with at least 4 years of professional writing experience, preferably in-product writing or documentation
A gifted generalist who can craft everything from broad product content strategy to concise button copy
Great cross-functional contributor able to work with multi disciplinary squads: Product Managers, Product Designers, Engineers
Project management skills: experience in implementing tools and processes across multiple teams
An agile person who can thrive in a fast-paced environment
Excellent communication skills in English and French (both speaking and writing)
Able to work with geographically dispersed remote teams
Welcome to the Jungle aspires to promote a positive social impact. Its mission includes paying particularly close attention to fostering diversity, inclusion and equality within teams as well as within its community.
Recruitment process
The CV is not mandatory if your LinkedIn profile is up to date.
Step 1: Call with Sandy, Talent Acquisition Specialist
Step 2: Interview with Victor Leclere, Head of Design and Benjamin Cadars, CPO
Step 3: Test Case
Step 4: Intrview with Alex de las Heras, Head of Brand & Communications
Step 5: Interview with Jeremy Cledat, CEO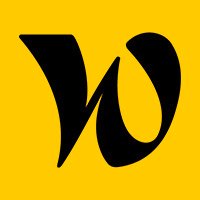 Welcome to the Jungle
Cette offre vous tente ?
Questions and answers about the offer
Ajouter aux favoris

Partager sur Twitter

Partager sur Facebook

Partager sur Linkedin
D'autres offres de Rédacteur
Ces offres peuvent vous intéresser !
Tactill

CDI

Télétravail total possible

Work4

CDI

Télétravail partiel possible

Work4

CDI

Télétravail partiel possible

Work4

CDI

Télétravail partiel possible

Work4

CDI

Télétravail partiel possible
Voir toutes les offres