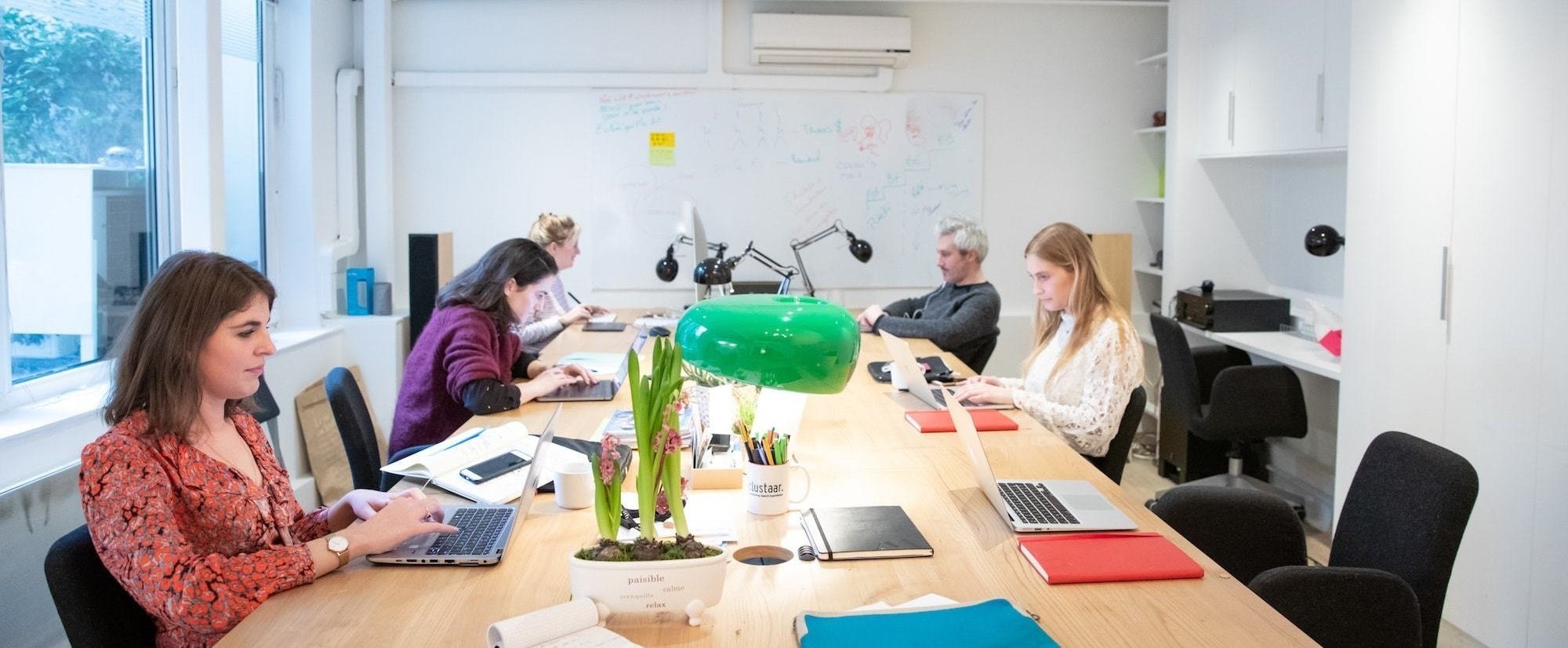 WITH
Senior Digital Project Manager
CDI

 

Début :

 

Paris

Bac +5 / Master

> 5 ans
La tribu
WITH
Le poste
Senior Digital Project Manager
CDI

 

Début :

 

Paris

Bac +5 / Master

> 5 ans
À propos
WITH is a 80-people digital consulting company founded 6 years ago with offices in both Paris & Madrid. In Paris, we primarily service the world of food, beauty, health, luxury and fashion.
We tend to focus on the areas of business & marketing where the paint is fresh: e-Commerce (Amazon, D2C, marketplaces), China, influence/advocacy/customer care and data management. In those areas, we master more than 25 different topics among the most demanded on the market. Our obsession is to remain above the fray and help our clients as they modernize their business.
Descriptif du poste
Our client, a world leading food company, is looking for a Senior Digital Project Manager to drive strategic projects within one of its fast-growing dairy brands and to support the development of the digital ecosystem of its local markets worldwide, with a strong focus on 5 leading markets (Brazil, Spain, France, Italy and Austria).
Overall, the brand's roadmap is made up of:
one mission: become an iconic brand, recognized as a reference by targeted consumers on specific markets two levers: recruit new customers, while enhancing customer loyalty of its current customer base
one conviction: provide a superior 360 customer experience, especially on digital touchpoints one answer: create best-in-class digital content adapted to local markets specificities & needs
To do so, the brand has created an internal DAM platform, where local markets can access and download content to fuel and enrich their local brand ecosystem and touchpoints.
Thus, the Senior Digital Project Manager role aims at enhancing a best-in-class consumer experience, through the management and improvement of this customer-centric content coordination program and platform.
She/he is responsible for the coordination and usability of all contents through the platform, for their performance measurement and continuous improvement in collaboration with the markets.
MAIN RESPONSIBILITIES
WEBSITE Project Management
With the help of the digital agency, responsible for the back end and the CMS (Contentful) for 5 markets.
Responsible for the website's roll out for 5 markets: FR, IT, AUS, BR, SP
Responsible for the technical set up of the website: namely setting up Google Search Console, implementation of cookie policies and set up of Google Analytics view for countries
Monitoring and managing of the SEO performance of the website
Follow-up on technical issues and platform upgrades with the partner agency's technical team
Monitoring of Google Analytics along with local markets
Responsible for the new features of the program in the website: prioritisation of ideas with local markets, report to the partner agency, follow-up of the project in the back log, in charge of respecting the roadmap and deadlines, supervision of training sessions
DATA & KPIs Management
Follow up of the implementation of the data framework, based on the content coordination platform in order to assess the performance of chosen contents
Pivot role between all internal teams and external partners
Management & Delivery of the upgraded version of the current data framework
Measurement, Reporting, Personalisation and Segmentation across markets
New data tool implementation, set up and monitoring in collaboration with external agencies
TRAFFIC MANAGEMENT
Act as the technical contact for all questions related to the data management platform: precision media, social media paid, paid media, e-commerce capabilities, technical upgrade of the platform,…
In charge of collecting and sharing key technical deliverables along with a partner agency to improve the SEO of the website
Help and support on paid media strategy
Review of traffic acquisition strategy
Support on social media topics: IG strategy, Facebook Business
Digital Content Coordination & DAM Project Management
In charge of the DAM project along with the Client's team
Coordination with the markets in order to estimate, collect and assess their needs in terms of of digital content (formats, production, etc) based on the different identified touchpoints
Assess and ensure the digital contents and formats comply the requested technical specs for the websites and platforms and are uploaded in a timely manner
Project management: Coordinate with the external partners taking part in the production of the contents to ensure the usability and quality of the contents
Define and develop detailed templates to help internal and external stakeholders to deliver best-in-class content
Profil recherché
Master's degree in Business, Administration, or related field
Minimum 5 years of experience on similar digital project management roles
Excellent organizational and technical skills
Strong attention to details and technicalities
Good interpersonal and multi-tasking skills
Proven success working with all levels of management
Strong written and verbal communication skills
Fluent in both English and French
Découvrez l'équipe
Ce contenu est bloqué
Le cookie Youtube est obligatoire pour voir ce contenu
Questions et réponses sur l'offre
Ajouter aux favoris

Partager sur Twitter

Partager sur Facebook

Partager sur Linkedin