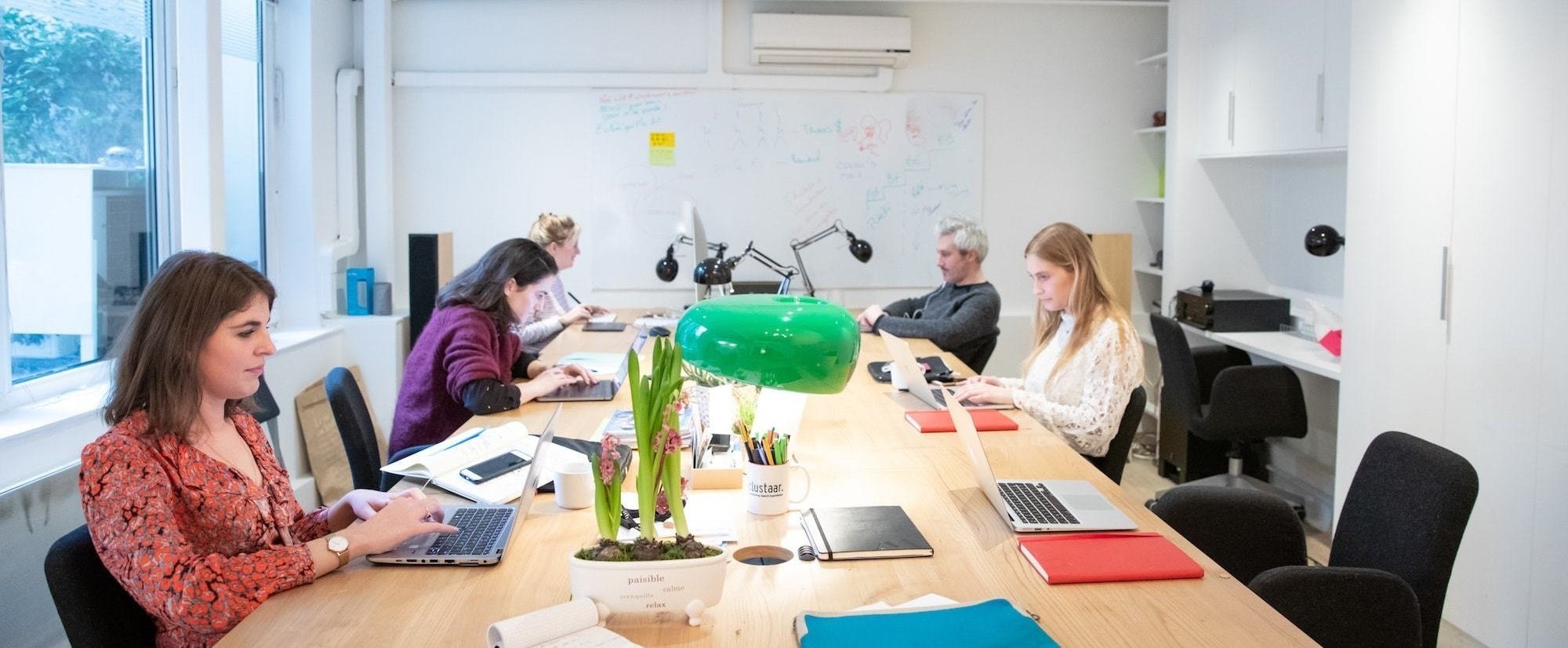 WITH
E-Commerce Manager
CDI

 

Début :

 

Paris

Bac +5 / Master

> 4 ans
La tribu
WITH
Le poste
E-Commerce Manager
CDI

 

Début :

 

Paris

Bac +5 / Master

> 4 ans
Cette offre a été pourvue !
À propos
WITH is a 70-people digital consulting company founded 6 years ago with offices in both Paris & Madrid. In Paris, we primarily service the world of food, beauty, health, luxury and fashion.
We tend to focus on the areas of business & marketing where the paint is fresh: e-Commerce (Amazon, D2C, marketplaces), China, influence/advocacy/customer care and data management. In those areas, we master more than 25 different topics among the most demanded on the market. Our obsession is to remain above the fray and help our clients as they modernize their business.
WE ARE THE DOTS
At WITH Paris, you will have the opportunity to work as an implant, in-house within the client's teams, or as a Client Partner at WITH Paris' Office.
You will have access to a network of experts, passionate about digital change, coming from world class companies, to support your day to day missions with clients.
OUR VALUES
People: we are convinced that human beings are the best enablers to create a better future.
Methodology: we are driven by operational excellence to deliver concrete results for our clients.
Technology: we consider that technology will play a crucial role in a fast paced world change.
Descriptif du poste
CLIENT CONTEXT
Our client, a world leading pharmaceutical company, is looking for an e-Commerce Manager to contribute to e-Commerce initiatives across Amazon, ePharmaceutical players and brand websites.
You will be part of the French Market team and in charge of the eCommerce French market.
During the last 12 months, a new brand website has been launched and the e-Commerce revenue share has kept on growing day after day. Another e-Commerce website is on track.
During the next 24 months, the business ambition is to accelerate sales out of 2 majors brands in addition to manage a large portfotolio of emergent brands across an e-Commerce multichannel environment.
Your success will be based on your ability to understand the Amazon marketplace and the landscape of ePharmaceutical players as a whole, and to launch the activity. Your ability to identify opportunities and implement actions to deliver concrete results will be crucial.
To perform these activities, you will report to the French e-Commerce Manager, you will be helped by a Product Owner and supported by the Global e-Commerce Manager.
MAIN RESPONSIBILITIES
CONTENT Management
Product: assess and ensure the quality of products contents on e-Commerce sales platforms.
Brand: unify and improve brands perception across e-Commerce touchpoints.
Project management: coordinate with the external partners taking part in the production of contents to ensure the usability and quality of the contents.
Reporting: review and share content quality defects
Scale: define and develop detailed templates to help internal and external stakeholders to deliver best-in-class content
TRAFFIC Management
Free and paid search: based on data assessment, run initiatives to improve ranking of product and content pages across e-Commerce search points.
Display: help and support on paid media strategy
Social media: support on social media strategy
Reporting: review of traffic acquisition strategy
BRAND WEBSITE (Cloud Commerce) Management
Project management: Responsible for the back end CMS (Cloud Commerce) operations to enable sales, logistics, finance and lead operation to launch new features with the product owner in the global team
Customer Experience : Responsible for enhancing the customer experience through optimization of the client service and the unboxing experience.
Point of contact: act as the technical contact for all questions related, e-commerce capabilities, technical upgrade of the platform.
Reporting: Produces meaningful Amazon Account KPI consolidated dashboards and delivers global performance reports (weekly, monthly…)
MARKETPLACE (Amazon) Management
Project management: responsible for the back end administration of Seller Central account (Product Catalog, and manage technical cases to ensure the business running.)
Point of contact: support internal stakeholders to run relevant operations in logistics, sales and advertising.
Reporting: Produces meaningful Amazon Account KPI consolidated dashboards and delivers global performance reports (weekly, monthly…)
Profil recherché
Master's degree in Business, Administration, or related field
Thorough understanding of retail fundamentals – operations/fulfillment, customer service, sales, merchandising, etc.
First experience on Amazon seller central account management
Business sense and interest for e-Commerce
Minimum 4 years of experience on similar digital business project management roles
Excellent organizational and technical skills
Strong attention to details and technicalities
Good interpersonal and multi-tasking skills
Proven success working with all levels of management
Strong written and verbal communication skills
Fluent in both English and French
Découvrez l'équipe
Ce contenu est bloqué
Le cookie Youtube est obligatoire pour voir ce contenu
Questions et réponses sur l'offre
Ajouter aux favoris

Partager sur Twitter

Partager sur Facebook

Partager sur Linkedin