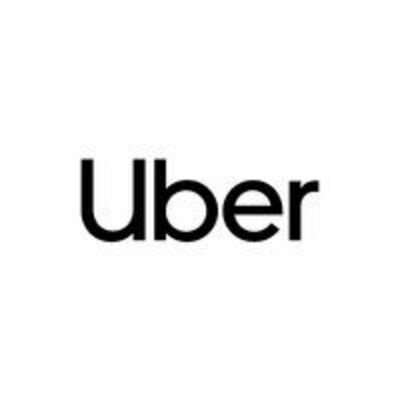 Uber
Account Executive - Uber Direct, France
Éducation :
Bac +5 / Master
Who are they?
Ce qui n'était au départ qu'un moyen de commander une course en quelques clics a débouché sur des milliards d'interactions : que ce soit pour se déplacer en VTC ou planifier son itinéraire en transport en commun, commander un repas ou encore se faire livrer des produits du quotidien, Uber a pour ambition de devenir le système d'exploitation de la vie quotidienne que tout un chacun peut utiliser tous les jours.
En plus d'avoir la particularité de réunir les meilleurs talents dans l'industrie Tech, notre bureau parisien regroupe les équipes en charge de la partie VTC - Uber et Uber Eats. Chaque jour, nos employés ont l'opportunité de prendre part à des projets innovants qui amènent à penser la mobilité de demain et à avant tout résoudre des problèmes très concrets afin de faire bénéficier nos utilisateurs de la meilleure expérience possible.
Avec ses 20 000+ employés à travers le monde, Uber a su garder durant ces 10 dernières années une forte culture entrepreneuriale, où les idées priment sur la hiérarchie, et qui réunit notamment le meilleur des deux mondes à savoir : la proximité et l'impact d'une start-up tout en bénéficiant des ressources d'un grand groupe international.
Job description
Uber Direct is a new business that focuses on last-mile delivery across all verticals -Online Food Delivery, Grocery, Retail, Ecommerce - empowering merchants to deliver orders generated on their own channels (outside of Uber's marketplaces) with the most convenient experience. Direct is rapidly growing the ways in which Uber connects the world.
About the Role
This role will be a part of a newly formed Direct team in France, but it's going to be working very closely with the Central Uber Direct team and cross-functional stakeholders.
As an Uber Direct Account Executive, you will focus on pursuing new restaurant, retail and grocery customers in France to offer our newest "Direct" product by effectively communicating the value proposition of our on-demand delivery for partners (Delivery as a Service).
You will be responsible for building the Direct business pipeline, forecasting opportunities, and constructing territory and account plans. Companies have evolved and now understand the importance of being close to their customers, quick delivery is part of that offering, and we have a great logistics team that can deliver! We are looking for someone with experience calling into multiple partners within large accounts and negotiating enterprise contracts for delivery services within the B2B, B2C, and retail spaces.
What You'll Do
As a Uber Direct Account Executive, you will be responsible for:
Prospect into high-value accounts that are ideal targets for Uber Direct

Communicate the value of the Uber Direct to Enterprise prospects and customers

Develop territory/account plans to grow pipeline and account plans to break into whitespace accounts for Uber Direct

Lead and coordinate end-to-end sales motion for Enterprise Direct prospects including qualification, education, pricing/quoting, contract negotiation to close deals.

Build strategic relationships to gain positioning with decision-makers while driving growth of new Direct business

Provide opportunity status by regularly updating SFDC, doing weekly forecasts, and participating in quarterly business reviews

Work closely with Ops teams to develop strategies around expansion and improvements of existing accounts
Preferred experience
What You'll Need
3+ years in a full sales cycle role: prospecting, pitching & closing in a logistics, delivery, B2B, or last-mile delivery role

Experience in sourcing, negotiating and driving contracts to closure

Preferably experience and industry expertise in the on-demand / same-day delivery space

You're a self-starter and take initiative to seize opportunities: The Direct team is evolving every day and requires highly motivated individuals who are responsible for all aspects of business in their market

Proven ability to prioritize selling activities and follow through in a timely fashion

Ability to negotiate pricing with a focus on retaining value

Preferably proficient with Salesforce

Good communication and interpersonal skills, with the ability to persuasively communicate recommendations and effectively champion customer needs

Highly autonomous - able to work with minimal oversight

Full proficiency in English and French
Questions and answers about the job