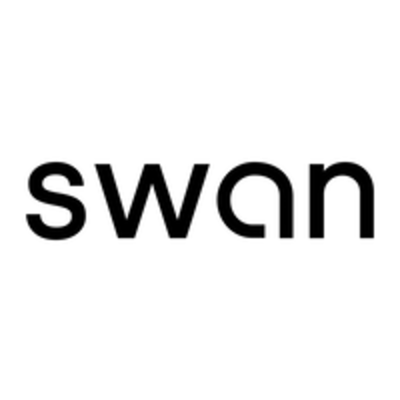 Swan
VP Engineering
Paris…
Voir plus
2
Expérience :
Non spécifié
Cette offre a été pourvue !
Who are they?
Swan, a European fintech company, is the easiest way to add banking features to your product. This can be called "Banking-as-a-Service" or "Embedded finance". We built Swan so that anyone can start embedding banking features within just minutes of visiting our website. Swan is truly fast and easy to use.
Swan already has 70+ customers across 10+ European countries, large enterprise and startups alike. They include Carrefour, Pennylane, Alma, and Ride.Capital. We're on track to take things much, much further, by embarking on Europe — localizing our product, and internationalizing our team and partner portfolio.
Swan has received 21M€ funding from VCs like Accel and Creandum. We're a Mastercard principal member and a licensed financial institution, passported across Europe.
We have a hybrid remote-work policy, with 100+ Swanees across offices in Paris, Bordeaux, Berlin and Barcelona! Wherever you're coming from, come as you are! We're open to all kinds of people, from all walks of life. If you're excited about joining a European fintech adventure, Swan is the way!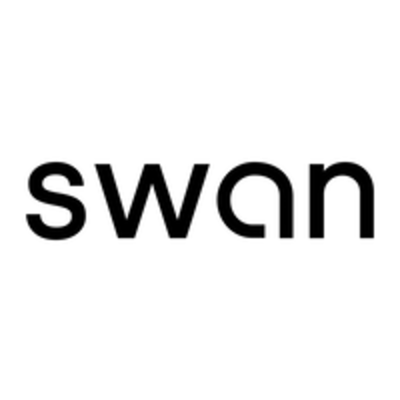 Let's go!

Job description
Swan, a leading technology company, is seeking a highly skilled VP of Engineering to join our team. In this role, you will lead the engineering teams and ensure the successful delivery of high-quality products.
Swan's Engineering department consists of almost 50 people organized into five units, two Heads of Engineering, and several experienced Engineering managers. The engineers work closely with the product department, which is composed of about 15 people, including Product Managers and two Lead Product Managers.
✨ Your mission:
Build a world-class Tech organization
Manage and lead the engineering team, providing guidance, mentorship, and coaching to team members.

Build and manage a strong Tech team to achieve growth objectives. We're looking to double the team size within the next 2 years.

Drive people management initiatives, including hiring, performance review, ladder improvement, and employee retention.

Develop and implement engineering strategies that align with the company's goals and objectives.
Scale & Optimize
Tackle big challenges: scale and optimize current processes, workflows, and tools, in cooperation with the product team.

Ensure the implementation and improvement of new processes. Be a source of energy and create momentum with different stakeholders to ensure consistent operations.
Track our path to excellence
Ensure that the latest engineering practices are being utilized.

Collaborate with cross-functional teams to ensure successful product development and delivery.

Ensure the engineering team meets project timelines and delivers high-quality products by managing team organization, methodology, and quality.

Foster a culture of innovation, collaboration, and continuous improvement within the engineering team.
Preferred experience
✨ You're a great match if:
Bachelor's or Master's degree in Computer Science, Engineering, or a related field.

Proven experience as a VP Engineering or similar leadership role in a technology company (start-up, scale-up, or another fast-paced work environment)

Strong technical background and experience with various software development methodologies.

Significant professional experience leading and managing high-performing engineering teams.

Strong leadership & team management skills.

Strong communication and interpersonal skills. 

Ability to effectively communicate with cross-functional teams. Ability to communicate with clarity, humility, and precision.

Flexibility with changing requirements in an evolving and fast-paced environment.

Our ideal teammate: Empathetic. Skilled. Frank. We love to challenge each other, and we leave our egos at the door.
It's okay if you don't tick all the boxes — don't let imposter syndrome prevent you from applying! 🙌 
About Swan
✨ Perks of being a Swanee:
You will have the opportunity to shape the future of our company and make a difference in the world of fintech.

Our company has processed a 5 billion in just 2 years, and we're not slowing down anytime soon. With 3 offices already established across Europe and 5 more in the works by the end of the year, there's never been a better time to join our team.

We offer a significant stock options package 😊

Flexible remote policy, ask us about it!

The best health insurance: Alan 🦭

Swan encourages you to have fun staying fit, thanks to partnerships with Classpass & Gymlib.

We respect your lunch break. Mid-day free-time is sacred and our French office even provides a Swile card to cover your meal on work days. 🥪

Twice a year we go somewhere gorgeous (a chateau, a mountain) where we reconnect, deep-dive into big topics, and relax.

This isn't a perk, it should be the rule, but diversity and inclusion are important at Swan. We're working hard to get better every day.
✨ Our values:
Be human: Be straightforward, transparent, and sincerely care. It's all about integrity and doing the right thing.
Ambition: We're in this for the long game. We want to transform the entire market, and be the engine for Europe's next tech champions!
Collaboration: We believe in the power of collective intelligence. We love to challenge others' ideas and be challenged in return. May the best ideas win.
"Move fast, don't break things": If we must choose between security and going fast, we choose security. We are in banking, after all.
Make everything simple: Simplicity.
Recruitment process
A 30-min video call with our Talent Acquisition Manager, to get to know you, understand your career expectations and answer your questions

A case study and an interview with Mathieu, our CTO

Meet Jeremy & Michael, our Head of Engineering

An interview with Nicolas, our COO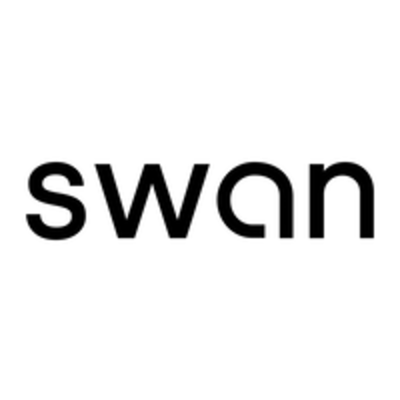 Swan
Cette offre vous tente ?
Questions and answers about the job