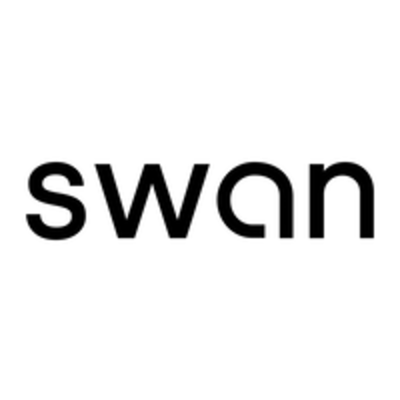 Swan
Senior Sales Strategy & Account Manager - DACH Market
Paris…
Voir plus
+3
Expérience :
Non spécifié
Who are they?
Swan, a European fintech company, is the easiest way to embed banking features into your product. This can be called "Banking-as-a-Service" or "Embedded banking". We built Swan so that anyone can start embedding banking features within just minutes of visiting our website. Swan is truly fast and easy to use.
Swan already has 100+ customers across 10+ European countries, large enterprise and startups alike. They include Carrefour, Factorial, Alma, Pennylane and Agicap. We're on track to take things much, much further, by expanding on Europe — localizing our product, and internationalizing our team and partner portfolio.
Swan has received 58M€ funding from VCs like Lakestar, Accel, and Creandum. We're a Mastercard principal member and a licensed financial institution, passported across Europe.
We have a hybrid remote-work policy, with 150+ Swanees across offices in Paris, Bordeaux, Berlin, Barcelona and Amsterdam! Wherever you're coming from, come as you are! We're open to all kinds of people, from all walks of life. If you're excited about joining a European fintech adventure, Swan is the way!
To learn more about us: About Swan ; Our story.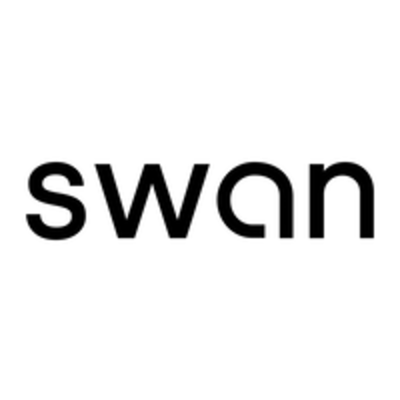 Let's go!

Job description
Swan is looking for a Sales Strategy & AccountManager. Someone that will grow our business from the inside and help maximize the full potential of our platform and partners. We're looking for a "general athlete" who is able to take over a role with two main dimensions:
Sales Strategy: In collaboration with other teams (Marketing, Product, Compliance), you will work on new offers meant to drive our revenue up. You will lead such projects for Swan, from the go-to-market analysis to the successful deployment with our customers. Besides, you will build new processes to ensure Swan keeps scaling as its customer base is growing.

Account Management: You'll be in charge of managing and developing our existing portfolio of Swan's customers across Europe (NB: we call them 'partners' at Swan). You will nurture relationships with them, help them market Swan's offering, understand their priorities and roadmap to increase our penetration, upsell them new features, and launch new projects.
We're looking for a strategic thinker with both an analytical profile and a strong business acumen, who is able to understand our partners' markets and to define and lead strategic initiatives. Someone who considers that a sales strategy can't be done without actively discussing with existing customers - on the contrary, it must be deeply rooted in a job with on-the-ground interactions with our customers, driving measurable impact. We need a curious person with an entrepreneurial mindset, willing to learn and comfortable with the technical aspects of our product. Lastly, we're looking for a team player who will partner with our Marketing, Product and Compliance teams (among others) to lead strategic initiatives with support and alignment from the entire company.
This is a key role for us as you will be a direct contributor to our commercial success. Indeed as we sell our product through a B2B2X model, growing our existing business is paramount to reaching our commercial ambitions.
Based in Paris, you will have to travel occasionally to meet our partners across Europe.
✨ Your mission
Here is a snapshot of some of the responsibilities you will have:
Be accountable for increasing our partners' revenue by improving end-customer penetration rates and upselling new features

Develop a consultative and solution-based sales approach to help our partners leverage and market our banking products

Identify and lead strategic initiatives to increase the revenue with our existing partners

Bring learnings from partners to fuel discussions around our sales approach, our product roadmap and our marketing strategy

Help us define Swan's sales playbook and go-to-market strategy

Effectively work cross-functionally across the organization to shape Swan's solutions to meet our partners' needs
Preferred experience
✨  You're a great match if:
Master degree in a Tier-1 business or engineering school

At least 4 years of experience in a consulting firm, in a strategy or business development position in a start-up/scale-up or another fast-paced work environment

Excellent working abilities in English and German.

Strong interpersonal skills, excellent team player and fun to work with

Passion for startups, new technology businesses and fintechs

Ability to understand and articulate technical concepts, and translate them into industry- or business-relevant terms

Flexibility with changing requirements in an evolving and fast-paced environment

An experience in an international / European environment would be a plus

Our ideal teammate: Empathetic. Skilled. Frank. We love to challenge each other, and we leave our egos at the door.
It's okay if you don't tick all the boxes — don't let imposter syndrome prevent you from applying! 🙌
Swan is committed to providing a caring work environment for all employees, regardless of age, sex, disability, sexual orientation, race, religion, or belief.
When it comes to recruitment, we're interested in your work experience, skills, and overall personality. Because diversity makes the workplace stronger and is necessary for Swan's success, we are intensifying efforts to incorporate concrete actions to help us improve in this area.
About Swan
✨ Perks of being a Swanee:
You will have the opportunity to shape the future of our company and make a difference in the world of fintech.

Our company has processed 5 billion in just 2 years, and we're not slowing down anytime soon. With 3 offices already established across Europe and 5 more in the works by the end of the year, there's never been a better time to join our team.

We offer a significant stock options package 😁

Swan encourages you to have fun staying fit, thanks to partnerships with ClassPass

Twice a year, we go somewhere gorgeous (a chateau, a mountain) where we reconnect, deep-dive into big topics, and relax.

This isn't a perk, it should be the rule, but diversity and inclusion are important at Swan. We're working hard to get better every day.
✨ Our values:
Be human: Be straightforward, transparent, and sincerely care. It's all about integrity and doing the right thing.
Ambition: We're in this for the long game. We want to transform the entire market, and be the engine for Europe's next tech champions!
Collaboration: We believe in the power of collective intelligence. We love to challenge others' ideas and be challenged in return. May the best ideas win.
"Move fast, don't break things": If we must choose between security and going fast, we choose security. We are in banking, after all.
Make everything simple: Simplicity.
You can find out more about our culture.
Recruitment process
A 30-minute video call with Amélie, our Talent Acquisition Manager, to get to know you, understand your career expectations, and answer your questions

An interview with Arthur, the head of our Sales Strategy & Account Management team

A business case interview with another Sales Strategy & Account Manager

An interview with Florent, our Chief Commercial Officer
Questions and answers about the job