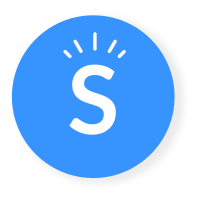 Supermood
Senior product designer (CDI)
CDI

 

Salaire entre €50K et €65K

Paris

Télétravail ponctuel autorisé

> 4 ans
La tribu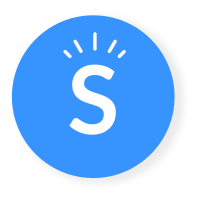 Supermood
Le poste
Senior product designer (CDI)
CDI

 

Salaire entre €50K et €65K

Paris

Télétravail ponctuel autorisé

> 4 ans
About
Supermood makes people happy and engaged at work! ♥️👔
We develop a multi-tenant SaaS platform to analyze what drive people in organizations, and how to better respond to their needs. HR and top-managers can, therefore, take better people-related decisions, and employees feel better. 👍
People analytics is a fun field, with everything to re-invent. We mix design, data-science, and magic to understand how employees live their onboarding, how they grow in their company, and how actions impact their engagement. 🎯👌
Supermood is VC-funded, accelerated by 50 Partners and NUMA, and we're growing faaaast! We're the first engagement platform in France (no kiddin'!), with clients like AXA, Total, SNCF, SUEZ, Showroomprivé, Frichti, etc. (150+ happy clients in total). 🚀
We are looking for people who are genuinely motivated by our mission and want to spread the Supermood magic around the world. Join us! 😍
Job description
🎩 We are creating the coolest feedback platform ever: it's your job to make it easy-to-use (and beautiful)! At a glance, users should recognize our brand when they navigate through the platform. #nopressure
You'll join the Product team, working closely with Customer Success, Marketing, and the Dev teams. Our goal: build the best experience in the HR world.
As a Product Designer, the cool feeling people have when using our platform will be your responsibility. The users' experience should be seamless, as if invisible.
Ideally based near Chatelet (center Paris), this position can be partially remote.
😎 Your challenges
Partner with the Product team to define global problems & goals, map user flows,
Partner with our users, understand them better than they think they do (Problem vs. Solutions) and design the best solution for our users,
Animate co-creation workshops with the different teams (product, tech, data, sales, etc.),
Lead design processes & methodologies within your squad: from feature prioritization to final sketches and product optimisation along the way,
Evangelize design, stay aware of the latest trends, and ensure teams always take into account the overall user experience. Get everyone on board.
🎨 Some cool stuff you could work on
Translate our vision through your design
Rebuild our platform to support our pivot
Suggest new features and design them, like send cat-emojis with each survey
Test and prototype different UX and UI for our coworker space (viewed by 100k+ employees a month!)
Make data lovable 😍
Preferred experience
🎓 What we think is a SuperFit
We don't care about your diploma - we care about what you made in the past.
You have 4 years of experience as a Product Designer or UX/UI Designer.
You are a full stack designer, at ease on both UX and UI methodologies. You strive to learn a lot and experiment.
You've already designed SaaS platforms.
You love making fun things, you've made some before, and our mission truly moves you
You speak French and English fluently (required given our customers' profile)
📈 Your success metrics
We want you to be driven by the impact you have on our customers. You'll make your decision targeting:
product usage
product NPS
😍 What makes us say "Wow"
You understand that pixel-perfect is cool, but not a goal in itself.
You use Figma as part of your designer toolkit
You are willing to become someone recognized in the Product Design world, giving talks and writing articles
Recruitment process
You send us your CV + a portfolio
Online-call technical interview - 30min - questions about how you view product design
1h-1h30 interview with our Product Manager or Product Designer (on-site) - UX/UI skills interview as well as an informal discussion about the product & design relationship
30min-1h interview with our CEO and/or CTO (on-site) - a "human" interview: talk about culture, values, how you see yourself in the company, etc.
One day on-site. Get to know us, see if we work well together and… end the day with a beer/martini/wine/tea with the team 🍻
Welcome to Supermood! 😎
Meet the team
This content is blocked
Youtube cookies are required to show you this content
Questions and answers about the offer
Ajouter aux favoris

Partager sur Twitter

Partager sur Facebook

Partager sur Linkedin