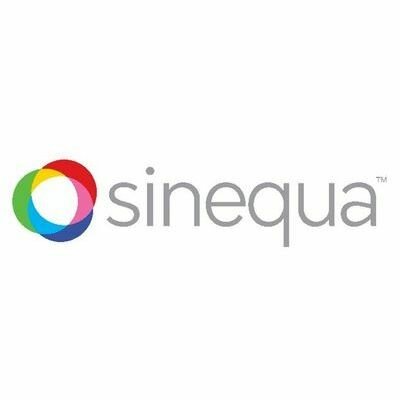 Sinequa
Seach Cloud Engineer
Expérience :
Non spécifié
Cette offre a été pourvue !
Qui sont-ils ?
Headquartered in Paris with operations in New York, San Francisco, Huntsville, London & Frankfurt, Sinequa is a leading independent software vendor for Search Cloud. The company has been recognized as a leader multiple times in the Gartner Magic Quadrant for Insight Engines and the Forrester Wave™: Cognitive Search.
Sinequa's Search Cloud brings organizations of all sizes the most complete enterprise search ever. Customers employ Search Cloud to connect all content (both text and data), derive meaning, learn from user interactions, and present information in context. This solves content chaos and informs employees through a single, secure interface. They get the knowledge, expertise, and insights needed to make informed decisions and do more, faster. Sinequa helps these organizations accelerate innovation, reduce rework, foster collaboration, ensure compliance, and increase productivity.
Sinequa brings the leading platform for intelligent search to large, global companies and government agencies. The platform combines the power of Search with advanced Natural Language Processing, and Machine Learning algorithms. This provides employees with relevant information and insights from all enterprise sources in any language in the context of their work.
Descriptif du poste
As a Search Cloud Engineer, you'll report directly to the VP, Cloud & SaaS and be part of a fast-growing environment focused on an ambitious mission to embark on our SaaS journey. To accelerate and extend the reach of our technology, we are launching Sinequa Search Cloud, a cloud-based SaaS offering of our technology. Search Cloud Engineers drive the interactions with our customers and prospects to guide them in their decisions to adopt the Search Cloud, and ensure they successfully deploy applications that meet their needs.
Profil recherché
⚡Our Mission
Sinequa powers the Information-Driven economy.
At Sinequa, we are passionate about helping companies connect their employees or customers to key information. We are leading the way in making any relevant content accessible in milliseconds.
We deliver on our vision: A modern workplace where people use natural language queries to securely search, find, and analyze any type of information, full-text or structured, regardless of the underlying data silos or applications.
Our technology, powered by the latest natural language processing and deep learning technology, is used across industries, to power digital workplaces, accelerate digital transformation, and provide workers with contextual and secure access to the data they need to achieve their missions.
We partner with some of the largest organizations in the world to change the way they use information. Our customers use our neural search platform to accelerate new drug discovery, optimize their customer support, or accelerate R&D innovation and product development like NASA's next-generation spacecraft! If these types of projects excite you, we'd love for you to join us!
Sinequa is recognized as a leader in the Gartner Magic Quadrant for Insight Engines and the Forrester Wave for Cognitive Search and Discovery
Your Responsibilities:
Provide demonstration of the out of the box capabilities of the Search Cloud and consult with customers to guide them throughout their journey on the Search Cloud

Drive the configuration and customization of the Search Cloud to develop innovative solutions, in line with the needs of customers and users:

You will ensure it connects to data sources on prem and in the cloud

You will configure AI and NLP models to enrich content

You will customize out of the box UX and UI

Closely interact with the operations team in charge of running solutions deployed on Search Cloud, to ensure that SLAs are achieved

Contribute to reusability of solutions content (blog posts, workshop tutorials, etc.), tooling, and internal projects

Interact with product team to inform and ultimately evolve Search Cloud product ecosystem by listening and advocating for customers technical needs

Work with Engineering to track and resolve feature requests and bugs

Collaborate with different members of the Cloud & SaaS team (Search Cloud Engineers, Customer Success Engineers, Product Managers, Leadership, etc.)
Your background:
Bachelor's or Master's degree from an accredited institution in a technical field (CS/IS/IT, engineering)

Minimum of 2-5 years of industry experience, in SaaS

You have experience in a client facing role (internal or external customers/or desire to be in customer-facing environment)

Understanding of the importance of timely communications and effective collaborator to find the best possible solution

Proficiency in JavaScript, Angular and at least one backend language (C#, Java, C++, Ruby, Python etc.)

Proficiency in SQL/NoSQL Database

Proficiency with Microsoft Environment (Windows Server, IIS, Azure)

Experience in Data Analytics such as BI Tools or Data Platforms (Alteryx, Dataiku, Databricks)
Your profile:
You understand the importance of timely communications and see value in collaborating with colleagues to find the best possible solution

Capability to tactfully navigate and effectively address client messaging and recommendations

Ability to prioritize tasks effectively with a high level of attention to detail

Ability to communicate effectively to both the technology and business communities

Entrepreneurial self-starter, looking to contribute from day one
Bonus points:
Experience in designing software UI and UX focused on user needs and business use cases

Experience with search engines and search platforms

Experience with analytics, business intelligence, or data science

Experience with Machine Learning and/or Big Data

Experience with unstructured data (NLP, text processing)

Experience or formal training in databases and structured data

Master's degree in a technical field

Ease with working in evolving environments and in a startup setting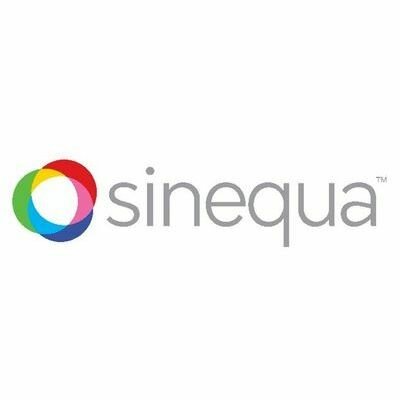 Sinequa
Cette offre vous tente ?
Questions et réponses sur l'offre