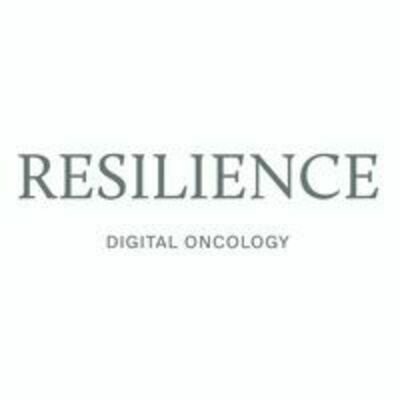 Resilience
🧱 Senior Data Engineer
Paris…
Voir plus
7
Ouvert au télétravail total
Cette offre a été pourvue !
Qui sont-ils ?
Resilience part d'une feuille blanche. Une ambition en tête : réinventer la façon de soigner le cancer et mettre fin aux inégalités d'accès à la médecine. Un outil : la technologie. À partir de là, chaque personne qui rejoint Resilience a l'occasion d'écrire cette histoire et d'esquisser l'oncologie de demain.
D'un côté : comment pouvons-nous mieux prendre soin des patients touchés par le cancer ? Comment les aider à mieux vivre avec ?
De l'autre : comment pouvons-nous rationaliser les soins et aider les équipes soignantes ? Plus largement, comment aider toutes ces personnes à dessiner des parcours de résilience ?
Aux côtés de Gustave Roussy (1er centre de recherche en oncologie en Europe), Resilience construit des solutions pour les patient·e·s, et celles et ceux qui les soignent et recrée du lien patient·e·s et professionnel·le·s de santé.
Comment ? Grâce à l'application mobile Resilience Care qui regroupe un outil de suivi de symptômes personnalisé et une bibliothèque de contenus fiables dédiés à la thérapie.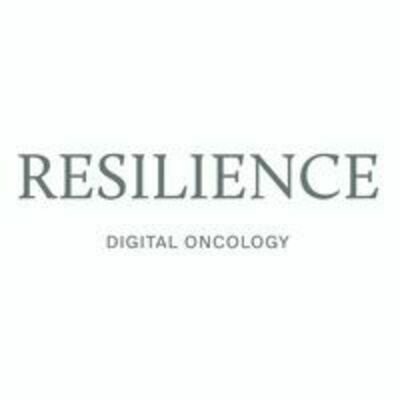 J'y vais !
Rencontrez Maximilien, Medical Science Liaison
Descriptif du poste
In a nutshell :
We are looking for an Experienced Senior Data Engineer to join the team.
As part of this team you will be in charge of structuring, ingesting and processing the data from all of our services and partners. But you will also be in charge of making these data available and accessible to all of the Resilience teams and services.
The company is growing up and we are now looking for someone who will participate to unleash and accelerate the Data Analytics across all of the company. If you are looking for having impact in the health ecosystem, join us !
How your job participates to make Resilience successful :
As a data driven company, the Data Engineering team is participating to make Resilience successful supporting all of the teams to achieve their projects with a global common objective: reinvent cancer care and improve patients quality of life.
How your daily work looks like :
Data Engineering factory
Collaborate with the internal Resilience teams (Medical, R&D, Ops etc.) to understand and define the best way to structure the data

Implement jobs or services in charge of ingesting, cleaning, processing and storing the data in our internal data warehouse

Ensure privacy and security concerns are well handled from a data point of view

Design the most appropriate architecture to build the health-related data factory
Data Analytics
Define and contribute to build the analytics internal dashboards

Expose data to internal teams (data science team, business teams), ensuring data usability and accessibility

Define and deploy the technical stack to unleash the Data Analytics business-oriented Platform
Data Platform tooling
Explore, develop and deploy tools to facilitate the data team(s) (Data Eng + Science) daily work

Implement and maintain tools to improve data observability, traceability and quality
🤗 Your teammates :
The team is composed of two Data Engineers.
Bertrand has joined the company one year ago, he spends half of the time in water and the other half preparing his next scuba dive.
Alric has joined the team quite recently, he is living in Pays Basque and obviously loves surf and hiking.
👤Your manager :
Jullian, the Data Engineering team lead, who has joined Resilience from almost the beginning lives in Paris for a while but his heart is still in the south of France. He is a cooking lover!
🫂The team :
The Data Engineering team has been created prior to having any data, it gives you an overview of how much the data is taken seriously at Resilience.
The company is by designed remote friendly and the Data Eng team is a good illustration with these members spread across all of the France. So feel free to join us from anywhere !
Profil recherché
⚙️ You're the right candidate if you know :
SQL having solid analysis skills [must-have]

End-to-end analytics technical stacks (from data ingestion to data availability to business teams) [must-have]

At least one Object-Oriented Programming language (Python, JVM-based…) [must-have]
🙂 You're the right candidate if you are :
A good communicator and able to adapt your speech according to the audience [must-have]

Interested in the health ecosystem [must-have]

A strong team player and ease collaboration with business teams [must-have]

Spoken and written french and english
📃 You're the right candidate if you have :
Structured complex data according to business constraints and usages [must-have]

Implemented and maintained an Analytics business-oriented platform [must-have]

Proficiency in data visualization [must-have]

Designed, implemented and maintained data ingestion and processing pipelines in production systems [must-have]

Deployed and maintained data platform tools (data catalog, lineage, ETL management…) [must-have]

Maintained architecture relying on workflow schedulers (Prefect, Airflow…) [nice-to-have]

Tests and automations awareness from a data point of view [nice-to-have]
➕ It's nice if you have :
Contributed to a Services Oriented Architecture and if you are familiar with Domain Driven Development

Implemented and maintained messaged-based architecture (Kafka)

NoSQL DB knowledge
💛 Resilience is made for you if you want to :
Join an ambitious project, full of impact and sense

Work on various interesting health-related projects

Be part of a young and dynamic company growth
Déroulement des entretiens
Interview with Data Engineering Lead - Assess your profile and the team fit

Technical Coding test (async online) - Assess your technical skills

Technical Design test (1o1 online or offline) - Assess your technical seniority

Interview with Product Manager - Assess the cross-team collaboration

Interview with Head of Data - Assess the R&D fit

Interview with HR - Assess the company fit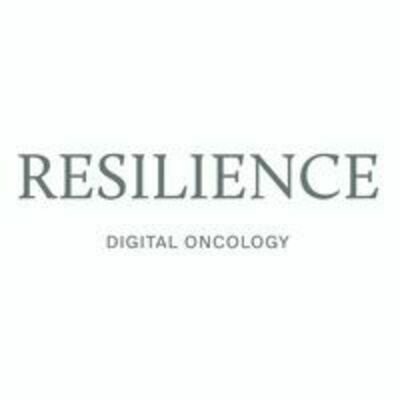 Resilience
Cette offre vous tente ?
Questions et réponses sur l'offre