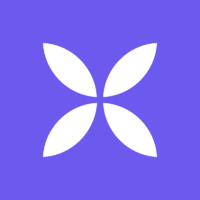 Qonto
Head of SRE (Site Reliability Engineering)
CDI

 

Paris

Télétravail ponctuel autorisé

Bac +5 / Master

> 7 ans
La tribu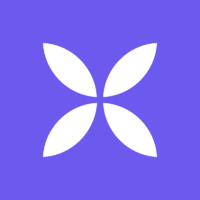 Qonto
Le poste
Head of SRE (Site Reliability Engineering)
CDI

 

Paris

Télétravail ponctuel autorisé

Bac +5 / Master

> 7 ans
About
Our mission is to create the finance solution all businesses love through technology, elegant design, and an outstanding sense of customer care. At Qonto, we believe that great services come from great thinkers, that's why we strive to provide an environment that will allow you to feel comfortable and help you excel in your work. Check this video to have a preview of our method: The Qonto Way
Alexandre and Steve launched Qonto in July 2017, and the team reached great achievements since then:
Market leader for online SME finance solution in Europe
200,000 SME clients
Outstanding customer satisfaction (App Store | Google Play | TrustPilot)
€136 million raised
International investors with a solid fintech experience
Qonto is part of the #Next40 index for 2021
And 450+ happy Qontoers helping us building the finance solution of our dreams (just that!)
Our values:
Ambition | We tackle big challenges no matter what
Teamwork | We create magic by collaborating at the same speed
Mastery | We pursue excellence through continuous learning and by facing challenges humbly every day
Integrity | We are transparent and trustworthy with our clients and each other
Job description
Site Reliability Engineers (SRE) at Qonto craft a great user experience by building a highly scalable, fast and reliable platform and associating tooling. The SRE team currently includes 10 engineers focused on platform reliability and engineering efficiency as well as an IT support team of 4. They're working closely with other Tech teams (Backend, Data, Security, etc.) to build and operate efficient, reliable, and scalable environments for customers and Qontoers.
The engineering department at Qonto currently has over 140 highly skilled engineers, from all over the world, working closely in cross-functional teams to shape our finance solutions. They participate in the discussions on the direction of our banking product, manage how we will handle our ever growing user base needs and deliver high quality products in a fast paced environment.
👩‍💻👨‍💻As a Head of SRE at Qonto, you will:
• Bring energy and vision to the team
• Manage platform reliability, engineering efficiency, and IT support teams
• Ensure good collaboration and communication with other Tech teams
• Coach Team Leads on their management practice and techniques
• Drive the delivery of SRE and IT projects
Our platform runs on a Kubernetes cluster hosted on AWS, with PostgreSQL as our database of choice, using Kafka for our event-driven architecture and ELK for logging and auditing, among many other tools, services and applications.
🧠What you could work on
As part of our SRE department, you will oversee three teams:
⚙️Platform Reliability: This team puts a strong emphasis on improving reliability, scalability and capacity planning of the platform (servers, containers, storage, databases, networking…) by engineering infrastructure as code. It focuses on automation to increase reliability. In 2021, the team could deploy a service mesh to support the growing number of services, redesign the database architecture to allow real-time analysis, and optimize logging costs, among other projects.
🛠Engineering Efficiency: This team empowers software engineers from all cross-functional teams to seamlessly design, deploy, and maintain systems at scale. It acts as an internal consulting team to understand the needs of dev teams and help with adopting SRE patterns. In 2021, the team could optimize how backend engineers leverage APM and tracing to maintain high performance, increase scalability and stability with asynchronous processing, drive the adoption of a service mesh, etc.
💻IT: Their mission is to improve Qontoers' everyday IT experience in order to provide a smooth and secure journey. Upcoming projects include moving to a new building, deploying device management, and scaling inventory management.
Preferred experience
🏅About You
• Experience: You have 6+ years of experience as a SRE, and successful experience as a manager
• Leadership: You are a natural leader, and have emerged as such in your career
• Management: You have managed big teams in a structured tech company and a fast-paced environment
• Tech Skills: You can drive complex tech discussions and orient the team's roadmap in a modern SRE environment (AWS, Kubernetes, Prometheus, Infra as code, GitOps, Terraform)
• Languages: You are fluent in English. French is a plus
Recruitment process
💪How we have adapted our hiring process during the Coronavirus crisis:
Is Qonto still recruiting? ✅
There are so many questions you may be asking yourself. The current public health crisis may have you doubting whether you should even be applying right now.
We strive to be the finance solution all businesses love. To continue to reach this goal, we need to hire talent more than ever. That's why we guarantee a fully remote hiring process for all candidates! We are lucky to have digital tools to help us continue to live and work as best we can despite everything going on.
Here is what you can expect from our adapted recruitment process:
A 60 min interview with one of our Talent Acquisition Managers to better understand your career plan and answer any of your questions.
A 60 min interview with Aymeric (our CTO) to create a strong alignment on what he'll expect from you, and tell you more about his way to operate
An exercise to evaluate your technical and management skills, and a debrief of this test with Aymeric
Interviews with future team members and colleagues to help you project yourself in the company
A final interview with Steve, our co-founder
We will send you an interview guide so you can best prepare yourself.
On average our process lasts 20 working days and offers usually follow within 48 hours 🤞
🎁 Perks
You got it: helping you succeed is our #1 priority. We have put together several perks to make your life easier and more will be added as Qonto grows further 🤗
• Office & Team Life
3,200 sqm fully-renovated building near Opera with WeWork services
Monthly team events, and yearly offsite (Barcelona, Sicily… what's next?)
Free coffee, snacks in the kitchen and a budget allocated to managers for small team events
The latest in Apple's equipment
• Qonto's benefits
Tailor-made Remote Policy: from 2 days per week to Full remote
A competitive salary package (healthcare, commute…)
10 days off in addition to the legal 25 days
A Swile Card that you can use for lunch
Access to thousands of gyms and activities for 10-30€ a month, through our partnership with Gymlib
Relocation package and visa sponsorship for international talents (we have 40+ nationalities based in Paris!)
An inclusive environment with a real focus on parity (40% of our teams are women)
Special parenthood policy (we are part of the Parental Act program)
Access to Moka Care, a digital platform to take care of your mental health
Career tracks that can match all expectations (Expert, Lead, or Manager tracks): we believe in our Qontoers and we want them to progress on their journey at Qonto. And in addition, internal and international mobility is also promoted
Meet the team
This content is blocked
Youtube cookies are required to show you this content
Questions and answers about the offer
Ajouter aux favoris

Partager sur Twitter

Partager sur Facebook

Partager sur Linkedin