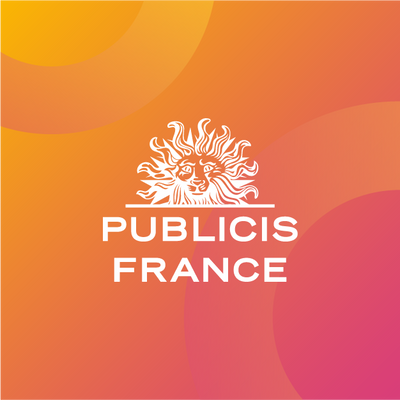 Publicis France
Senior Global Mobility Manager
CDI

 

Éducation :

Non spécifié

Expérience :

> 10 ans
L'entreprise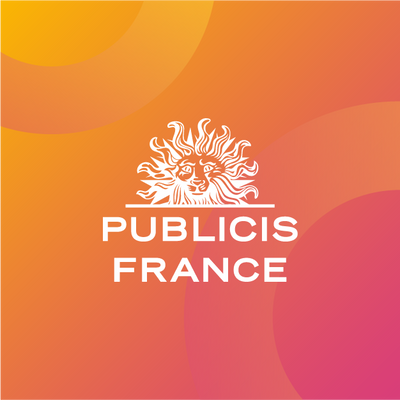 Publicis France
Marketing / Communication, Publicité, Digital, Relations publiques, AdTech / MarTech, Evénementiel, Design

> 2000 salariés
Le poste
Senior Global Mobility Manager
CDI

 

Éducation :

Non spécifié

Expérience :

> 10 ans
Who are they?
Leader français du marketing, de la communication et de la transformation digitale des entreprises, le groupe Publicis s'appuie sur un modèle unique qui allie créativité, technologie, médias avec au cœur la data.
Présidé par Agathe Bousquet, Publicis Groupe en France est une Talent company riche de plus de 5 000 collaborateurs, répartis dans 26 agences, qui accompagnent près de 600 clients.
En France, le groupe est organisé autour des activités de création avec les agences Publicis Conseil, Marcel, Leo Burnett Paris, Saatchi & Saatchi, Publicis Consultants, PublicisLive, Carré noir, Publicis Luxe, Prodigious, Razorfish. Le groupe est également un acteur puissant des medias avec ses agences Publicis Media, Starcom, Zenith, Spark Foundry, Blue449, Performics. Enfin il intervient dans la transformation numérique avec Publicis Sapient, et dans la data avec Epsilon. Ainsi grâce à une puissante alchimie, de la créativité et de la technologie, Publicis pilote la transformation des entreprises sur toute la chaine de valeur.
La responsabilité sociétale de l'entreprise (RSE) irrigue tous ces métiers et fait partie intégrante de la stratégie globale de Publicis. Le groupe est par ailleurs le premier réseau en nombre d'agences à avoir obtenu le label RSE Agences Actives délivré par l'AACC avec 12 agences labellisées.
Publicis, c'est aussi « Viva la différence ! ». Persuadé que la diversité est un puissant moteur de créativité et de performance, Publicis s'engage sur de nombreux sujets pour promouvoir l'égalité des chances et renforcer l'égalité des origines. Le groupe est convaincu que la somme de ses différences fait sa richesse.
Job description
YOUR PRIMARY RESPONSIBILITIES*:
Apply France subject matter expertise to lead mobility governance, communicates potential compliance issues, recommends remediation alternatives, negotiates adoption, and implements solutions ensure solution focused value-added mobility services
Drive communication efforts to promote stakeholder understanding and education of global mobility policies, processes, and practices accross the agencies
Partner with Chief Talent Officers across the agencies and your Global Mobility colleagues to understand business needs and contribute to the evolution of policies and processes that support the organization and improve the quality of overall Mobility service delivery
Consult and guide internal teams, business teams, and (senior) stakeholders on all mobility related matters. Actively assists to resolve issues and remove barriers to ensure delivery of high touch, value added mobility services
Lead complex case management ensuring a full understanding of the issue, compliance requirements, and the perspectives of all stakeholders are considered when determining/ recommending resolution
Responsible for managing, coordinating, and administrating all activities within the end-to-end mobility lifecycle for France
Manages and implements Mobility payrolls as required
Manage vendor relationships to ensure service delivery and contractual obligations are met
*Role not limited to the above
Preferred experience
JOB REQUIREMENTS:
Bachelor's degree or an equivalent degree
7- 10 years Managerial related experience working within the field of international assignments, global mobility, or expatriate management
Strong understanding of global mobility industry practices
Minimum of 4 years Payroll experience in Mobility payroll matters
Understanding of regional tax, social security, labor law and immigration regulations
Understanding of general Compensation & Benefits topics
Must have exceptional operational, people, analytical and technical skills
Ability to articulate complex matters clearly to very senior leaders
Strong relationship management skills
Intermediate/ Advance excel skills
Ability and willingness to work in a globally distributed team and with stakeholders while maintaining strong professional relationships
Fluent in French and English and other languages desirable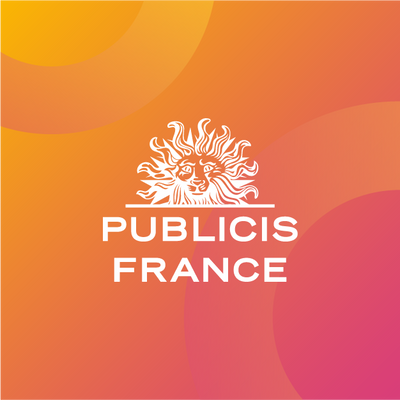 Publicis France
Cette offre vous tente ?
Postuler
Questions and answers about the offer