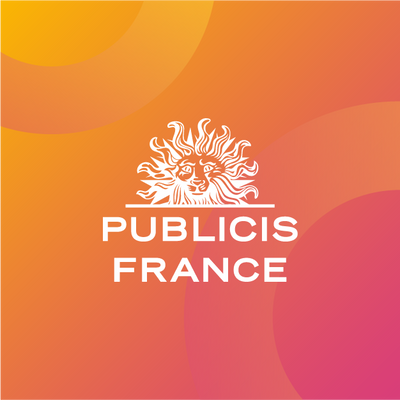 Publicis France
Program and Initiative Officer
Who are they?
Leader français du marketing, de la communication et de la transformation digitale des entreprises, le groupe Publicis s'appuie sur un modèle unique qui allie créativité, technologie, médias avec au cœur la data.
Présidé par Agathe Bousquet, Publicis Groupe en France est une Talent company riche de plus de 5 000 collaborateurs, répartis dans 26 agences, qui accompagnent près de 600 clients.
En France, le groupe est organisé autour des activités de création avec les agences Publicis Conseil, Marcel, Leo Burnett Paris, Saatchi & Saatchi, Publicis Consultants, PublicisLive, Carré noir, Publicis Luxe, Prodigious, Razorfish. Le groupe est également un acteur puissant des medias avec ses agences Publicis Media, Starcom, Zenith, Spark Foundry, Blue449, Performics. Enfin il intervient dans la transformation numérique avec Publicis Sapient, et dans la data avec Epsilon. Ainsi grâce à une puissante alchimie, de la créativité et de la technologie, Publicis pilote la transformation des entreprises sur toute la chaine de valeur.
La responsabilité sociétale de l'entreprise (RSE) irrigue tous ces métiers et fait partie intégrante de la stratégie globale de Publicis. Le groupe est par ailleurs le premier réseau en nombre d'agences à avoir obtenu le label RSE Agences Actives délivré par l'AACC avec 12 agences labellisées.
Publicis, c'est aussi « Viva la différence ! ». Persuadé que la diversité est un puissant moteur de créativité et de performance, Publicis s'engage sur de nombreux sujets pour promouvoir l'égalité des chances et renforcer l'égalité des origines. Le groupe est convaincu que la somme de ses différences fait sa richesse.
Job description
Reporting to the Editorial and Content Director, the Program and Initiative Officer is responsible for, among other things, the following tasks :
1/ PROGRAM AND CONTENT
> Working in the Women's Forum Content Team, the Program and Initiative Officer will be responsible for helping to design the programs of our events:
Research and identification of themes and topics related to the Women's Forum activity in order to feed the content and the programs of the Women's Forum events;
Elaboration of sessions (writing session titles, preparation of blurbs etc.);
Search for more relevant and diverse speakers who would be able to participate in these sessions;
Contacting speakers to ensure and organize their participation in our events;
Reflect and propose innovation in the programs of conferences and events.
> Ensure a permanent monitoring of the international political and societal news inherent to the topics and themes related to the content of the Women's Forum: information research, permanent identification of contacts on potential speakers and their companies, elaboration of a database of potential speakers.
> Ensure that the content of the events organized by the Women's Forum is in line with the strategy and editorial line decided by the company's management, notably:
Ensure the editorial content of the sessions and their relevance;
Produce the conference sessions;
Guarantee the logistics, in close coordination with various departments.
> Ensure a regular link with the Communication and Partnership teams in order to forward to them all the content elements to be promoted.
2/ INITIATIVES/PROJECTS MANAGEMENT
> Operational management of projects and development of concrete initiatives related to the Women's Forum activities (such as WomenEntrepreneurs4Good, FrenchWomenEntrepreneurs40 etc.), in connection with the Women's Forum's internal teams, but also with the Women's Forum's external partners.
Preferred experience
SKILLS
In order to meet your goals, you must demonstrate organisational, personal, and technical skills, especially:
Excellent editorial and writing skills in English and in French as our writings will be read and will contribute to the image of the Women's Forum. It is also essential for the preparation of events in an international context.
Strong interest in gender and international relations issues and motivation to raise awareness on these issues among others.
Ability to manage several projects at the same time.
Content production and project management knowledge.
Autonomy, adaptability and dynamism.
Very good interpersonal skills, team player and willing to give a hand when needed.
PROFILE
You have an advanced education (graduate degree) in gender studies/diplomacy/international relations/international affairs, followed by a at least 2/3 years experience in a company or an organization, which have enabled you to acquire project management skills and content creation capacities.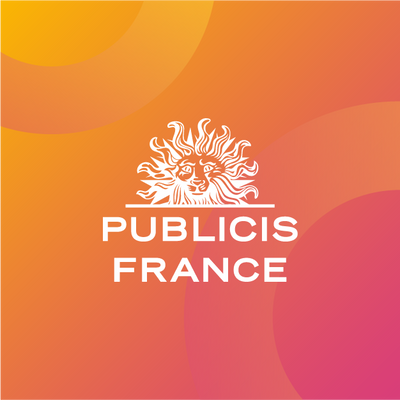 Publicis France
Cette offre vous tente ?
Questions and answers about the job