La tribu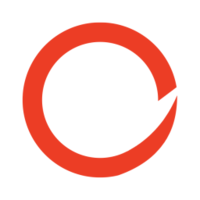 OSS - Ventures Builder
Le poste
Tech (CTO) Co-Fonder - new startup
CDI

 

Paris

Bac +5 / Master

> 3 ans
About
Ils bâtissent ensemble le futur de l'industrie, l'industrie est de retour et l'aventure sera passionnante !!
Ils mettent en lumière les principaux problèmes impactant la performance industrielle, et sélectionnent ceux que la technologie peut résoudre.
Ils embauchent des entrepreneurs talentueux et les accompagnent pour créer un produit avec leur équipe de design.
Ils co-construisent le produit avec leurs équipes tech et business, et l'améliorent jusqu'à ce que les clients payent pour la solution.
Ils lancent la start-up, en injectant du capital. Les entrepreneurs conservent 80% des parts de la société. OSS continue d'accompagner opérationnellement la start-up et siège au conseil de surveillance en qualité d'investisseur
Job description
Company background:
OSS Venture Builders is a software startup studio specialized in manufacturing.
We believe that manufacturing is going to rebound in high-cost countries. We believe that blue collar workers, so often under-represented in their communities, deserve technical founders focusing on getting delightful products and software in their hands. We believe that populism, the chiasm between high-tech clusters and poverty-stricken lands will be bridged thanks to a new generation of entrepreneurs. Come join us, and that will be you.
Values : Ideal candidate should share the core values of OSS : Do - Fail, learn, succeed - Faith - Create & share value - F*ck Mediocrity
About the approach:
We identify needs and opportunities in the manufacturing world, test the markets using our methodology and leverage our network of managers in the industry to confirm the business need. We then prototype potential products and make sure of the market fit. About 15% of initial projects make the cut to actually develop an activity.
When the activity is strong enough and the market wants it, we start building it tech-wise, and looking for a Founder. That's where you come in. You become gradually in charge of all aspects of the business and find a strong team to recruit. If we need some we can raise money by leveraging our network, we co-construct the vision, and then, after several months of co-creation, you become fully responsible for the business, as CTO, and you get substantial shares of the company. We make money by keeping a share of the business that you grow, as an early investor would. We help with ressources, advice, brainpower, and the network, but YOU are in charge.
Preferred experience
About the job
You start with a small team (max. 5) that is creating a product that has already passed the market test. You are in our office in Paris. You coordinate the end of the building project, from a technical point of vue, and start recruiting your team, managing money. After a few months, you fully become in charge of the whole business as a CTO, along with the CEO, and grow it so fast and so big that you soon need your own offices, while staying part of the community.
About you:
You are passionate about changing the world of manufacturing. You feel like being the CTO of a technological and manufacturing startup is a bit much for you, because you don't know everything, and thus you wonder if this job is for you. You are ambitious yet humble, and cannot wait to learn. You speak English and French.
You look forward to working alongside people who will recognize you for what you can do. You are excited at the idea of building something with a team. You understand that risk is inherent to doing something great, and you are ready to take some risks with us and with our partners. You know that excellence in doing things is a great way of reducing risks. You think you have relevant experience and/or knowledge, and moreover you think you can learn fast enough to take full responsibility for the technical part of the venture.
Recruitment process
3 to 4 Interviews with the OSS co-founders and team
This content is blocked
Youtube cookies are required to show you this content
Questions and answers about the offer
Ajouter aux favoris

Partager sur Twitter

Partager sur Facebook

Partager sur Linkedin
Notre sélection d'articles pour vous
Inspirez-vous avec une sélection d'articles