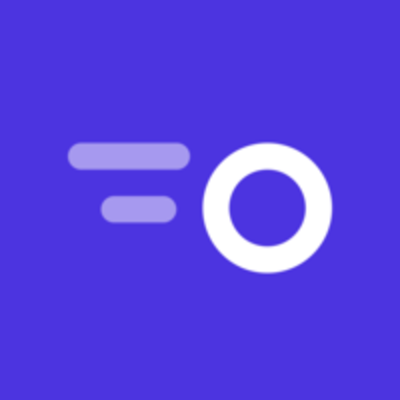 Ornikar
Growth Product Manager
CDI

 

Télétravail partiel possible

Éducation :

Non spécifié

Expérience :

> 4 ans
L'entreprise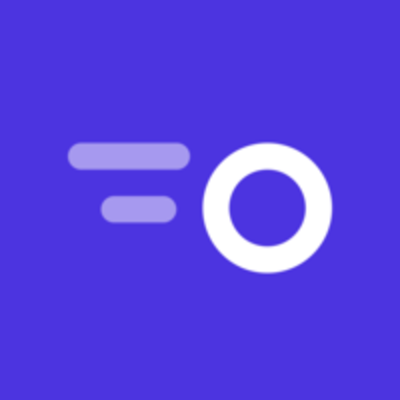 Ornikar
Mobilité, FinTech / InsurTech, EdTech

Entre 250 et 2000 salariés
Le poste
Growth Product Manager
CDI

 

Télétravail partiel possible

Éducation :

Non spécifié

Expérience :

> 4 ans
Who are they?
Ornikar's team dedicates its mission to transform the overall car mobility experience for drivers around the world. They are developing innovative solutions that bring them closer everyday to becoming the key partner in car mobility : from learning how to drive, to ensuring your car, they create a positive and empowering experience for all drivers in France, in Spain, and shortly further beyond!
This incredible odyssey started in France in 2013, triggering the transformation of this traditional and dusty industry. It was a relentless fight against countless obstacles over the years to be able to carry out our activities: their deep-rooted values of ambition and humility stem from this journey.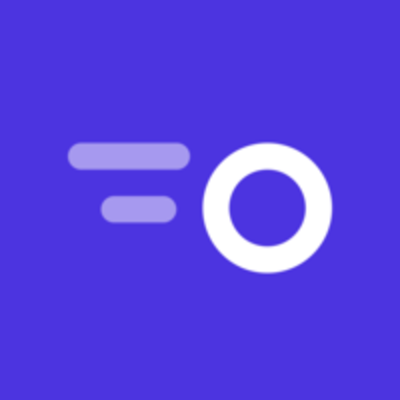 Visit the profile
Rencontrez Jessica, Head of Product Design

Rencontrez Hugo, Développeur Front End

Rencontrez Fiorina, Legal Partner & Operations
Job description
About the team 🦸
As a Product Growth Manager, you will lead a dedicated cross-functional squad (product + engineering + design +data) which executes towards its own roadmap for customer conversion and business impact.
Your mission is to build a crystal clear user journey for all the personae by a deep-depth understanding of their needs and behavior and convince them to starts their driving journey to succeed with Ornikar.
We are looking for a Growth Product Manager 🌋
We are looking for you if you are obsessed with delivering value to our users, by articulating complex problems and driving the outcome and if you are excited about building the next-gen online driving school that will help millions of people around the world.
You will be the contact for other teams to understand the short, medium and long-term priorities, and translate the Ornikar vision and company-wide objectives into a product vision adapted to your scope.
You will work closely with product managers, product designers, UX researchers, product data analysts, engineers and other business stakeholders throughout the product lifecycle.
What you will do 🛠
Product discovery
Understand the pain points and needs of users through qualitative studies (surveys, interviews, user journey mapping) and quantitative data.
Work in collaboration with product and business teams to define areas for improvement.
Analyze product metrics to understand what drives usage and performance.
When designing new features, develop and iterate the best options with wireframes and prototypes.
Product planning
Defining your team's product roadmap with your main stakeholders: create, maintain and deliver a list of prioritized features and business enablers in order to impact our company-wide strategic objectives and continuously improve our user experience.
You will be the main counterpart for multiple stakeholders, you'll co-construct with them and align them around the team roadmap.
Product delivery
Your rigor will allow you to guide your squad in the most efficient way possible: writing detailed specifications and framing, being as efficient as possible on defining our user stories and evaluating different evolution requests.
You will be the daily partner of Engineering Managers and Tech Team leads in order to ease the planning of your perimeter's releases. Thanks to your ownership, you know how to adjust priorities if necessary, communicate, work closely with engineers to ensure our quality standards and respect our commitments.
Key benefits 🗝️
We have a strong Product culture rooted in our organization.Product teams are very important to Ornikar Product-led-growth strategy and as a PM you will be at the heart of the company governance and owner of discovery rituals amongst your squad stakeholders
You will work in a comprehensive, multi-disciplinary product squad composed of:
a PM (you )
a dedicated product designer,
a shared or dedicated product data analyst
cross-teams UX researcher and content designer
a QA engineer
a tech team with either 100% frontend, backend, fullstack or blended engineers, depending on the product.
We have solid Product processes foundations but we are not gurus and there are lots left to buildYou will be expected to challenge the status-quo, propose optimizations and test and learn them with your team before generalization in the other teams.
We use state-of-the-art tools:
we collect user research via Testapic/Survicate/Hotjar/CrazyEgg,
we build our delightful Customer Experience with Figma/Miro
use Jira/Confluence for daily delivery
Mixpanel/Metabase for user and business data analytics
... and we are more than open to try out new game-changing tools you would hear of !
We work in a very challenging context with great growth ambitions.You will learn a lot in a scale-up environment and will have plenty of latitude to grow as a PM, specializing on your Product, trying yourself out on other Ornikar products or taking the lead of a new Tribe. We are humble, though very ambitious, and there will be room for all your product career ambitions
You are our ideal candidate if you... 🤩
You are our ideal candidate if you have significant experience (> 4 years) across the entire product lifecycle, from discovery to strategy and delivery.
You have a mastery of Agile concepts. You have the ability to bring new methods of framing, prioritization and facilitation of your team's work.
Your technical knowledge allows you to interact with our engineers on a daily basis.
You are analytical and inclined to think critically.
You are able to motivate your choices strategically (via insights, KPIs etc.). You must be able to challenge your intuitions through the use of data. You are business and strategy-oriented.
You have effective and precise communication skills. The animation of relationships with all Product Team and business stakeholders will be at the heart of your mission.
What Ornikar can offer you… 🎁
A salary range for this role : between 50K€ and 65K€ according to the level of impact we will observe during your interview
We are your ideal adventure if you are looking for… 🔍
A french start-up in scale-up phase: we are scaling our business with very strong ambitions, developing and launching new exciting products in France and internationally 🌎
To pass your driving test for free! 😉
A caring and safe work environment. As a member of the IDEA Pact, we stand up for Diversity, Equity & Inclusion
What are collective advantages at Ornikar? 🙌
A sports and wellness subscription with Gymlib 🏑
A complementary health insurance with Alan 🩺
A Swile card to use your lunch vouchers (€11 per day worked), and the reimbursement of public transport as well. 
Management fees for employee savings with Epsor
Hundreds of discounts and benefits thanks to Leeto, partner of our Social and Economic Committee
Our Hiring Process 💪
Screening call, with Nathan, our Talent Acquisition Specialist 
Hiring manager interview, with your future manager to evaluate your fit with the job and to get more context about the team different projects and vision
Case study or Technical test, to evaluate your hard skills, your ability to present your work and to have constructive discussions
Culture fit, where you can meet your future new colleagues and check your cultural fit with OrnikarIf you are applying for a Manager position...
Management Skills Interview, to assess your compatibility with our managerial culture with our CEO or a member from our People Department
Reference check
Ornikar and Onroad are proud to be an equal opportunity employer and we believe that the scale of our impact is determined by the teams that work with us. As such, we seek to build high-performing teams of people from various experiences and backgrounds who can collectively push our company into new realms. All our interviewers and managers are being trained to avoid unconscious bias during interviews and to perform structured job interviews based on a detailed scorecard. We seek a diverse pool of applicants and consider all qualified candidates regardless of race, ancestry, color, gender identity or expression, sexual orientation, religion, national origin, citizenship, disability, marital status. If you have a special need or disability that requires accommodation, please let us know.
We constantly challenge ourselves and particularly engage in offering a welcoming environment for women within our tech teams. You can have a look at our initiatives here 50inTech
To all recruitment agencies: Ornikar and Onroad do not accept agency resumes. Please do not forward resumes to our jobs alias, our employees or any other organisation location. Ornikar and Onroad are not responsible for any fees related to unsolicited resumes
Questions and answers about the offer