La tribu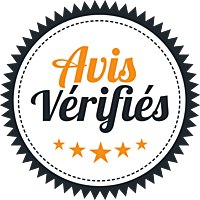 Avis Vérifiés (Net Reviews)
AdTech / MarTech, SaaS / Cloud Services, Software
Le poste
Program Director
CDI

 

Marseille

Bac +5 / Master

> 7 ans
About
Depuis sa création en 2012 par le groupe Net Reviews, Avis Vérifiés a une mission simple : faire rayonner la parole sacrée des consommateurs ! Pour y parvenir, l'entreprise a mis au point une solution SaaS, leader sur le marché français. Cette interface permet de collecter, gérer et diffuser des avis clients sollicités en post-achat.
En quelques années seulement, la startup marseillaise s'est déployée dans plus de 44 pays. De Paris à Madrid, en passant par Boston ou Sao Paulo, on ne parle pas la même langue, mais on exprime une seule Voix : celle des clients.
Les clients de la MarTech Avis Vérifiés sont composés de plus de 6 000 sites web et 20 000 magasins. Grâce à ce tiers de confiance, chaque entreprise peut écouter, analyser et s'appuyer sur les feedbacks clients pour performer… Jusqu'à viser les (5) étoiles.
Après une levée de fonds de 32 millions d'euros en 2019, l'intégration dans son écosystème de 2 pépites de l'expérience client (Teester et Mediatech-cx) en 2020… Avis Vérifiés continue son développement en France et à l'International, en partant en quête de nouveaux talents.
Job description
Since its creation in 2012 by the Net Reviews group, Verified Reviews has a simple mission: to promote the voice of consumers!
To achieve this, the company has developed a SaaS solution, the leader in the French market. This interface makes it possible to collect, manage and distribute customer opinions, requested in post-purchase.
In just a few years, the Marseille startup has deployed in more than 44 countries. From Paris to Madrid, via Boston or Sao Paulo, we do not speak the same language, but we express a single Voice: that of the customers.
MarTech Verified Reviews customers are made up of more than 6,000 websites and 20,000 stores. Thanks to this trusted third party, each company can listen, analyze and rely on customer feedback to perform … Up to aiming for (5) stars.
After fundraising of 32 million euros in 2019, the integration into its ecosystem of 2 great players of customer experience (Teester and Mediatech-cx) in 2020 …
Verified Reviews still wants to develop further, and find the next talents !
You role :
The program Manager will be part of Net Reviews. The role will report to the Chief Technology Officer of Net Reviews. In collaboration with business departments (Sales, Marketing, Professional Services), the Program Manager will be responsible to steer and closely follow the developments of the new SaaS Platform from the ground up. He will provide the organization, structuring, follow-up of agile methods to the development teams of the group. He will also participate in the implementation of processes to ensure the smooth running of the project, in terms of time and functional level.
Your missions:
Manage Net Reviews programs to support the strategic direction of the organization,
Ensure goals are met in areas including stakeholder's satisfaction, team's performance, compliance with planning schedules, costs, and quality of delivery,
Work closely with project sponsor, cross-functional teams, and assigned project managers to plan and develop scope, deliverables, required resources, work plan, budget, and timing for new initiatives,
Collaborate closely with Product Management teams on the business capabilities roadmap of the SaaS ecommerce platform,
Analyze, evaluate, and overcome program risks, and produce program reports for management and stakeholders,
Develop an evaluation method to assess program strengths and identify areas for improvement,
Preferred experience
We want you if you have…
Master's degree or equivalent in Project Management
Experience in Agile methologies (Scrum, Lean, etc.) are mandatory
Experience at least 7 years in Project management
Fluent in French & English is mandatory
Certifications in project management, SAFe, Scrum are a great plus
Expertise in digital and in different languages and development frameworks / important technological culture
If you are recognized as a strong leader in implementing program decisions to work with stakeholders
Facilitation, federation, organizational skills to work with internal teams
Quality of listening and empathy
Recruitment process
First video meeting with Clementine from HR service
Second interview with Jean-Philippe, CTO
Meet the team
This content is blocked
Youtube cookies are required to show you this content
Questions and answers about the offer
Ajouter aux favoris

Partager sur Twitter

Partager sur Facebook

Partager sur Linkedin
Notre sélection d'articles pour vous
Inspirez-vous avec une sélection d'articles