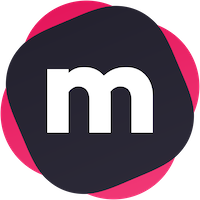 MeiliSearch
Remote Tech Writer (GMT-7 to GMT+1)
CDI

 

Télétravail total possible

> 1 an
La tribu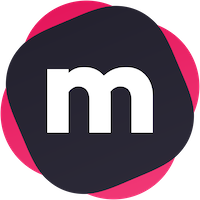 MeiliSearch
Le poste
Remote Tech Writer (GMT-7 to GMT+1)
CDI

 

Télétravail total possible

> 1 an
Cette offre a été pourvue !
About
MeiliSearch's mission is to create a best-in-class user-facing search experience for every website and application. We are building a blazingly fast and ultra-relevant search engine made in Rust that allows our partners to have a powerful search engine without initial configuration. Features such as typo-tolerance, filters, and synonyms are provided right out of the box.
We are fully open source: We strongly believe that the best way to realize our vision is through transparent collaboration and exchange with the open source community. We have a vibrant connection with our community of early adopters and builders. We are in contact every day and eagerly incorporate feedback from our contributors.
We raised a €1.5m pre-seed round in May 2020, and are backed by 3 of the best investors in Europe: LocalGlobe, Seedcamp, & Kima Ventures. We have already partnered with industry heavyweights like Louis Vuitton and Platform.sh.
We are a team of passionate people and our project is growing fast (+10K GitHub stars in 12 months). In order to support our Developer Relations team in growing our open-source community, we are looking for a Technical Writer, for a full-time permanent position starting as soon as possible.
Job description
About the job
We are looking for a Technical Writer with experience in software documentation, blog content, and other forms of external communication. The ideal candidate has a specialization in low-level languages, is a native English-speaker, and has at least three years of experience in the tech writing space.
Initially, you will be part of the Developer Relations Team, which is a fully-remote team composed of 3 people: Carolina, our Junior Developer Advocate, as well as Gui and Tommy, our Technical Writers. Their mission is to help developers be successful by nurturing a healthy open-source community around MeiliSearch. This means listening to, inspiring, educating, and supporting our community however we can.
As the company moves forward in the months to come, our goal is to separate the Technical Writing team from the Developer Relations team in order to gain agility. Ideally we will have a technical writer attached to each technical team. You should therefore expect a few organizational changes along the way.
What you'll be doing:
Working with the Core team
Documenting aspects of our core engine (written in Rust)
Responsible for maintaining code commenting standards
Coming up with ideas for and writing blog posts centered around the internals of our engine
Helping maintain our technical standards (internal documentation focused on code quality)
Working with the Product team
In their capacity as a writer and native English speaker, providing feedback on variable, parameter, and API route names
Reviewing feature specifications
Preferred experience
Our ideal profile:
Soft skills
Your fit with our team is as important to us as your technical background, if not more so. We are looking for someone with these important soft skills:
Excellent written and oral communication: in a prior experience, you've demonstrated ability to teach software developers through clear and accurate written content
Constructive mindset (gives and takes feedback well)
Team player
Curious, self-motivated learner
Independent, with good time management
Hard skills
Must-have:
Notable experience with open-source, personal and/or professional
Ability to comprehend difficult technical subjects and condense them for a non-technical audience
Superb attention to detail
Impeccable written English
Nice to have:
Experience with low-level programming (C, C++, Rust) and/or writing about low-level programming
Familiarity with database paradigms (e.g. relational, NoSQL, Time Series)
Interest in coding conventions and styles
Enjoys reading code :)
Why you'll enjoy working with us:
Full-time job
We strongly value the wellness of our employees and are committed to making MeiliSearch a benevolent place to work (we pay attention to work-life balance, we have flexible working hours, 3 month parental leave…). We promise, no bullshit!
Flexible working hours,
Remote-friendly organization, with offices in Paris. For this particular position we will be looking at profiles working in GMT+1 to GMT-7 time zones.
Recruitment process
Recruitment process
Please send us your resume and a quick note of why you might be a good fit for this job, along with examples of technical tutorials and/or blog posts you have written.
If your profile fits, you will have a 1h video interview with our HR manager and one of our two technical writers to get to know you a bit better (e.g. professional background, goals for the future). If your profile doesn't fit you will get an email from us.
If the first interview goes well, the next step is meeting our second technical writer and our COO, Thomas (1h).
If we find it necessary, we will give you a paid writing assignment to evaluate your written communication skills.
You will meet Clémentine, our Core Team manager, and Clément, our CTO (1h).
MeiliSearch is an equal opportunity employer. We strive to develop an inclusive work environment that reflects the diversity of our open-source community.
Meet the team
This content is blocked
Youtube cookies are required to show you this content
Questions and answers about the offer
Ajouter aux favoris

Partager sur Twitter

Partager sur Facebook

Partager sur Linkedin