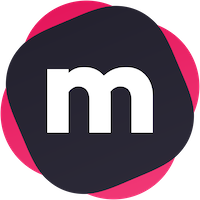 MeiliSearch
Remote Tech Writer (GMT-7 to GMT+1)
CDI

 

Télétravail total possible

> 2 ans
La tribu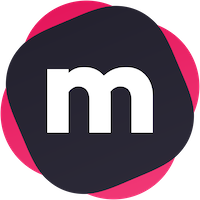 MeiliSearch
SaaS / Cloud Services, Software
Le poste
Remote Tech Writer (GMT-7 to GMT+1)
CDI

 

Télétravail total possible

> 2 ans
About
MeiliSearch's mission is to create a best-in-class user-facing search experience for every website and application. We are building a blazingly fast and ultra-relevant search engine made in Rust that allows our partners to have a powerful search engine without initial configuration. Features such as typo-tolerance, filters, and synonyms are provided right out of the box.
We are fully open source: We strongly believe that the best way to realize our vision is through transparent collaboration and exchange with the open source community. We have a vibrant connection with our community of early adopters and builders. We are in contact every day and eagerly incorporate feedback from our contributors.
We raised a €1.5m pre-seed round in May 2020, and are backed by 3 of the best investors in Europe: LocalGlobe, Seedcamp, & Kima Ventures. We have already partnered with industry heavyweights like Louis Vuitton and Platform.sh.
We are a team of passionate people and our project is growing fast (+10K GitHub stars in 12 months). In order to support our Developer Relations team in growing our open-source community, we are looking for a Technical Writer, for a full-time permanent position starting April 2021.
Job description
About the job
The Developer Relations team is fully remote, and composed of 3 people: Fred, our DevRel Director, Carolina, our Junior Developer Advocate, and Tommy, our Technical Writer (and soon-to-be dad). Their mission is to help developers be successful by nurturing a healthy open-source community around MeiliSearch. This means listening to, inspiring, educating, and supporting our community however we can.
The motivation for this recruitment comes from the desire to generate more text-based content than we are capable of with a single tech writer. In addition, we need to cover the upcoming 3-month paternity leave of our current Technical Writer.
The tasks would be evolutive. During our current tech writer's paternity leave, your role would be focused on maintaining our documentation website and open-source repository. Afterwards, your primary duties would shift towards two other main projects: writing tutorials, and taking ownership of our blog.
What you'll be doing:
During your first months as a Technical Writer at MeiliSearch, your role will focus on documentation: writing it as well as maintaining an open-source static website. You will work closely with our current technical writer in the two months before he departs on paternity leave, and maintain the repository in his absence.
Afterwards, in addition to providing continued support with the documentation, you will focus on two main projects:
Writing tutorial content focused on integrating MeiliSearch with external frameworks & tools

The idea here is to generate a list of popular frameworks & tools that we don't support with official SDKs or integrations, and create content to tap into their communities
This task requires research, critical thinking, and more than anything, the ability to quickly learn new technologies

Gradually taking ownership of the blog

This certainly involves:

Writing blog posts
Reviewing posts from other employees, as well as regularly scheduled posts (e.g. new version announcements)

It could also involve:

Writing and/or organizing a series of posts on topics in which MeiliSearch would like to become "thought leaders" (e.g. open-source development, community management, Rust best practices, cutting-edge HR practices, etc.)
Soliciting guest posts from external contributors and freelance writers
Expanding the blog's influence
Preferred experience
Our ideal profile:
Soft skills
Your fit with our team is as important to us as your technical background, if not more so. We are looking for someone with these important soft skills:
Excellent written and oral communication: in a prior experience, you've demonstrated ability to teach software developers through clear and accurate written content
Constructive mindset (gives and takes feedback well)
Team player
Curious, self-motivated learner
Independent, with good time management
Hard skills
Must-have:
We prefer candidates with 2+ years of professional developer experience, but encourage you to apply as long as you can read and write code and learn new skills quickly.
Notable experience with open-source, personal and/or professional
Willing and able to learn multiple new technologies in the service of creating great tutorials
Impeccable written English
Nice to have:
Familiarity with popular cloud platforms (e.g. GCP, Azure…)
Familiarity with popular database paradigms (e.g. relational, NoSQL, Time Series) and databases (e.g. MongoDB, MySQL…)
Why you'll enjoy working with us:
Full-time job
We strongly value the wellness of our employees and are committed to making MeiliSearch a benevolent place to work (we pay attention to work-life balance, we have flexible working hours, 3 month parental leave…). We promise, no bullshit!
Flexible working hours,
Remote-friendly organization, with offices in Paris. For this particular position we will be looking at profiles working in GMT+1 to GMT-7 time zones.
Recruitment process
Recruitment process
Please send us your resume and a quick note of why you might be a good fit for this job, along with examples of technical tutorials and/or blog posts you have written.
If your profile fits, you will have a 1h video interview with our HR manager and current technical writer to get to know you a bit better (e.g. professional background, goals for the future). If your profile doesn't fit you will get an email from us.
You will also meet Fred, our Director of Developer Relations (1h).
If we find it necessary, we will give you a paid writing assignment to evaluate your written communication skills (prior developer focus tutorial welcome)!
You will meet one of the founders, as well as someone from a different team than DevRel (1h).
MeiliSearch is an equal opportunity employer. We strive to develop an inclusive work environment that reflects the diversity of our open-source community.
This content is blocked
Youtube cookies are required to show you this content
Questions and answers about the offer
Ajouter aux favoris

Partager sur Twitter

Partager sur Facebook

Partager sur Linkedin
Notre sélection d'articles pour vous
Inspirez-vous avec une sélection d'articles