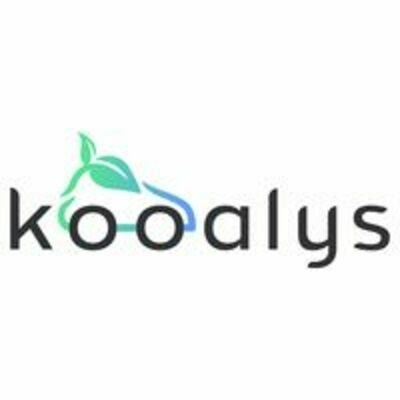 Kooalys
Dev Full Stack Serverless Internship
Stage

 

(5 à 6 mois)

Début :

Salaire entre 1,4K € et 1,6K € / mois

Télétravail partiel possible

Éducation :

Bac +4

Expérience :

< 6 mois
L'entreprise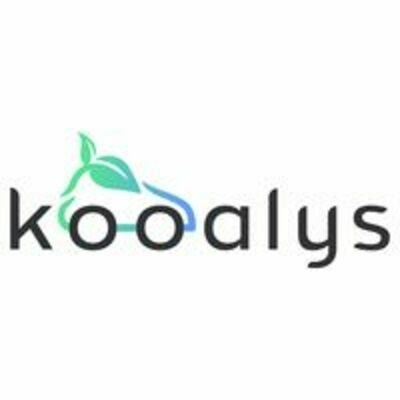 Kooalys
Assurance

Entre 15 et 50 salariés
Le poste
Dev Full Stack Serverless Internship
Stage

 

(5 à 6 mois)

Début :

Salaire entre 1,4K € et 1,6K € / mois

Télétravail partiel possible

Éducation :

Bac +4

Expérience :

< 6 mois
Cette offre a été pourvue !
Qui sont-ils ?
TLDR;
Kooalys is an InsurTech startup that offers 100% digital B2B car insurance and rewards companies that reduce their CO2 emissions.
🌍 THE CONTEXT
We are currently witnessing two major trends on the mobility and transportation market:
A strong pressure to make mobility more sustainable, via lower CO2 emissions and less cars on the road.
The rise of on-demand mobility platforms (Uber, Velib, Lime…) that offer customers the same benefits of having a car but without the need to own one.
As a result, mobility is expected to shift from traditional, private ownership of cars (1 or 2 cars per family) to shared mobility fleets available on demand. By 2030, 50% of the distance travelled with cars will be via car sharing fleets.
This creates a unique opportunity for us to disrupt the market and create a green, tech and data focused Fleet InsurTech player. This is what Kooalys is about.
🤘 OUR VENTURE
We are a new venture within the Admiral Pioneer incubator and are fully funded by the Admiral Group, the £8Bn-valuation UK and EU insurer. We have already raised €1.2m from Admiral.
Our goal is to become the market leader in Fleet insurance and management services. This market is already substantial (€2Bn in France in 2020, 10% of the total Motor insurance market) and is growing fast.
However, we want to be more than just insurers. We want to use our tech and data to help our customers make the move to sustainable mobility. This involves notably the launch of a "green driving app" that rewards our customers for lowering their CO2 emissions while driving.
🔥  HOW DO WE PLAN TO SUCCEED?
A digital native, green, smart, innovative product that gives total control and transparency to the final customer in order to reduce CO2 emissions.
A state-of-the-art data and tech stack – insurance is about using data to predict risk, and we want the best data model as the foundation of our business.
A great team - we are looking for talented, curious, ambitious and inclusive individuals to create a venture unlike anything in the insurance market.
💡 Tech is the core asset at Kooalys. People want simple, cheap and clear services from their insurance. Our goal in the team is to create the tech that will allow our users to have all of these services.
🔮 WHAT TO EXPECT IF YOU JOIN US
Learning a lot.
Working on complex yet very interesting topics.
Deeply improving an industry that needs technology to get better.
Growing as we grow. And we expect to grow a lot.
🤩 Advantages
Very competitive remuneration package on offer for the Parisian market
Super health insurance and holiday policy
WFH up to 2 days per week
🗺 Offices
We are located at WeWork rue Lafayette (9th) in the heart of Paris.
Great offices, ideally located and beautifully equipped.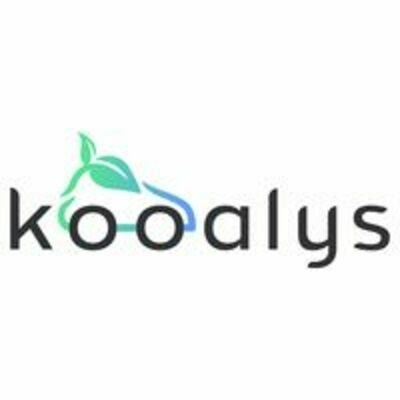 Visiter le profil
Rencontrez Jean Baptiste, CEO

Rencontrez Saïda, Data Scientist
Descriptif du poste
TLDR;
We are 5 engineers (40% gender mixity) looking for 5 more talented women and men. We are huge fan of lean/agile and are applying it to a very deep level, which allow us to continuously improve, from juniors to leads. Our tech stack is super modern as we are fully embracing Serverless running on AWS with Node+Typescript.
👉 CURRENTLY
This is a recent team with ambitious growth plans ! We are actively looking for talented women (currently 40% gender mixity) and men to join the team. We strongly encourage you to apply even if you do not meet all the specific criterias. We understand that not everyone will meet 100% of the requirements and we would still love to hear from you!
We are currently 5 software engineers / developers (2 junior, 1 mid, 1 lead, 1 CTO) and a PO to help us manage our sprints.
We are looking to hire more than 3 new software engineers for 2022 alone. So we have plenty of positions open for all roles (juniors to leads).
💜 OUR PRIDES
Junior and Senior engineers are improving at a speed of light due to our lean culture. Feedback and Asking for help (= andon in Lean terminology) are permanent. This allow us to continuously improve.
Some other achievements we are proud of :
our Notion organization and usage for the engineering team
our CI-CD with GitHub actions, NX, Postman and Slack
our 95% code coverage
our state-of-the-art monorepo powered by nx
🛠 STACK AND TOOLS
Backend
We use the serverless Framework with Node/Typescript
We run on AWS : Lambdas, Step functions, DynamoDB, API Gateway, EventBridge, Cloudfront, S3, CloudFormation
Jest → for unit testing
Fivetran → for ETL
Snowflake → for datawarehousing
Frontend
React + Vite → What else ?
TailwindCSS + TailwindUI → beautiful components and utility-first framework
CI-CD
We are believers of One Piece Flow
GitHub → for our monorepo
GitHub actions supercharged with NX → for our CI-CD pipelines
Lumigo → for logging and monitoring
Postman → for playing around our APIs + documenting them + E2E tests
Engineering Tools
Notion → for our sprints + documentation + many more things
Slack → for daily chat
Miro → for documentation
Collaboration
Google Workspace
Slack
Notion
Miro
Profil recherché
🌟 PERSONAL TRAITS
Sense of ownership
Autonomy
Not afraid of (very) complex problems with high levels of abstraction
Huuuuuuge desire to learn and progress
👩‍🎤 QUALIFICATIONS AND EXPERIENCES
required Top 10 Engineering school / Self-taught with achievements
bonus Full stack development experience in any (typed preferred) language
bonus Experience working with Serverless and AWS ecosystem
bonus Experience with Node (and TypeScript)
Déroulement des entretiens
a call with the Recruitment team
online tests (60 min)
an interview (video or physical) with our CTO to debrief tests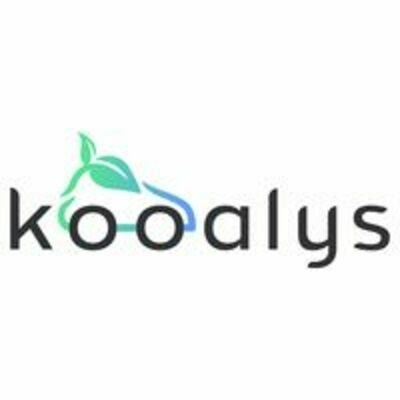 Kooalys
Cette offre vous tente ?
Questions et réponses sur l'offre