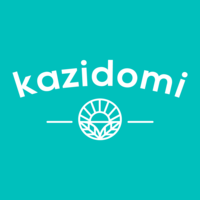 Kazidomi
SEO & Content Specialist
CDI

 

Wezembeek-Oppem

Bac +5 / Master

> 5 ans
La tribu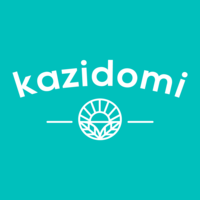 Kazidomi
Le poste
SEO & Content Specialist
CDI

 

Wezembeek-Oppem

Bac +5 / Master

> 5 ans
À propos
Mettre ses talents au service de Kazidomi, c'est se positionner en faveur d'un mode de consommation plus sain, plus proche des besoins de la planète et du bien-être en général. Si cette idée vous parle, c'est que vous êtes au bon endroit.
Avec + de 4000 produits triés sur le volet de la qualité, notre e-shop rassemble le best of the best des produits alimentaires et non-alimentaires approuvés par des experts de la santé. Manger, boire, se pomponner, cocooner, prendre soin de sa santé…Tous ces besoins et envies du quotidien peuvent être satisfaits en shoppant Kazidomi.
Curateur et créateur de produits sains et bienveillants, nous les offrons à plus de 100K clients au prix juste grâce à une formule d'adhésion. En payant un montant fixe annuel ou mensuel, nos clients deviennent membres et accèdent à une version prix réduits du catalogue. Cette fidélisation win-win est la clef du succès de notre startup à la croissance fulgurante, qui démocratise dans la foulée un mode de consommation plus sain et concrétise la vision initiale de notre fondatrice, Emna Everard.
En accord avec la mission qui définit notre existence, nous sommes également neutres en carbone et compensons l'empreinte écologique laissée par notre activité et nos livraisons en investissant dans des projets écologiques. Certifiés BCorp et vainqueurs du BeCommerce Award en 2019 et 2020, nous naviguons en pleine conscience entre notre univers digital et notre responsabilité écologique.
Travailler pour Kazidomi, c'est donc prendre part à une vision, mais c'est également rejoindre une communauté de plus de 130K followers sur les réseaux, à qui nous livrons, chaque jour, les clefs d'un style de vie qui fait de la place au bien-être.
Descriptif du poste
Are you the next Content & SEO magician of Kazidomi ?
Kazidomi is growing fast ! Our main goal ? Delivering healthy products to people's doorstep. And because that exciting purpose requires EPIC Content, we are looking for a passionate and creative master of content. If you're into a healthy & sustainable lifestyle and are an expert in all things related to content, including channel optimization, brand consistency, segmentation, analytics and meaningful measurement, then this job opportunity has your name all over it.
As our SEO & Content Specialist, you are responsible for developing and communicating an overall content model, making sure the system works, the process and tools are useful, and the seo content is performing, building the road for long term organic growth. You are very much in tune with technology, technological advancements, and current affairs and ensure that the whole content flow is up to date for production of relevant and relatable content.
This role should report directly to the Head of Marketing and CEO. In the long run, you will build an inhouse team with your own set of editors / copywriters.
What would you actually be doing…
You master developing and communicating our overall content model, making sure the system works, the process and tools are useful;
You are able to plan content strategies based upon questions/problems our target audience raises;
You can determine cornerstone / pillar content and target pages early;
You build a clear purpose on what single action we expect our audience to do when interacting with our content;
You are responsible for qualitative metrics on the site such as CTR from SERP and, newsletter signups from articles, other onsite behavior;
You play an active role in research and in this capacity, you formulate questionnaires and surveys, gathering information from key industry figures;
You work cross-functionally with marketing, community, design, and product teams to generate effective content and communications while feeding back into their strategies;
Your strategy focuses on an increase in defined user engagement metrics (measured by users taking the desired action…i.e. conversions, new subscription, purchase, etc.)
You work actively towards growth in key search engine keyword rankings.
According to the content model you have established, you determine the validity of proposed topics and themes for Kazidomi's content machine.
Interpersonal Skills: The interpersonal skills that our candidate for this position must possess are: exceptional collaboration skills, time consciousness and the ability to finalize projects within given time-frames. Exceptional organization and multitasking skills are also required, as well as having an ability to prioritize tasks, being commercially driven with a desire to increase the consumer base through great content output.
People Skills: This position being highly interactive, it demands that the SEO & Content Specialist be a highly relatable individual with the ability to engage easily with people and build strong and long lasting relationships, especially with key individuals such as Communication Manager, Retention team, Content Marketeer, Designer, Copywriter; stakeholders, research partners, and our of course, our consumers.
Profil recherché
The skills you can't do without
Bachelor's or Master's degree;
Minimum of 5 years experience in multichannel content creation (publishing, journalism, etc.), preferably in an eCommerce startup environment;
Proven editorial skills;
Skilled at long-form content creation, real-time (immediate) content creation and distribution strategies and tactics;
The ability to think like an educator, intuitively understanding what the audience needs to know and how they want to consume it;
A passion for new technology tools (a.k.a. using the tools you preach about) and usage of those tools within your own blogs and social media outreach. Social DNA is definitely a plus.
Leadership skills necessary to define and manage a set of goals involving diverse contributors and content types;
Experience creating a resource or library of organized content indicating SEO, translations and version control;
You are a self-starter with previous management experience, who can strategize and execute projects from start to finish, but you are also a team player and a collaborator;
Project management skills to manage editorial schedules and deadlines within corporate and ongoing campaigns. Ability to work in a 24-hour project cycle utilizing teams or contractors based in different countries;
Efficiency and goal-focus is your second nature;
French is your mother tongue and you master spoken and written English sufficiently to communicate in a professional context. Decent level of Dutch will immediately upgrade you to a rockstar level 🎸;
What we have to offer
Not just a great FTE position in a start-up that has already earned its stripes and is now scaling up to the next phase, but also an excellent accelerator for your professional growth;
A great bunch of open-minded colleagues to inspire & motivate you everyday;
A cool office or the possibility to work 100% remote;
The opportunity to work for a fast-growing Healthy eCommerce company;
A company car, a Macbook and meal vouchers;
Last but not least, a nice & healthy perk: we offer our employees wholesale prices on all our products 💚
Déroulement des entretiens
HR interview
Interview with the CEO
Practical case / test
Interiew with Manager from a collaborative team
Reference check
Does this sound like something you can and want to do? Then you should definitely send us your application.
Découvrez l'équipe
Ce contenu est bloqué
Le cookie Youtube est obligatoire pour voir ce contenu
Questions et réponses sur l'offre
Ajouter aux favoris

Partager sur Twitter

Partager sur Facebook

Partager sur Linkedin