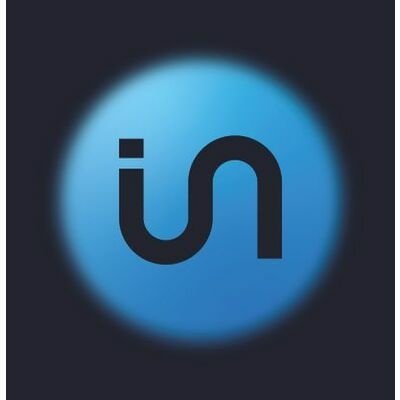 Intrasense
Product manager
Éducation :
Bac +5 / Master
Cette offre a été pourvue !
Who are they?
Créée en 2004, Intrasense est une entreprise de passionnés évoluant dans un domaine qui a du sens : la santé !
Avec de fortes compétences en informatique, mathématique, ingénierie et médical, Intrasense développe et commercialise des solutions logicielles pour l'imagerie médicale, facilitant ainsi à des professionnels de santé (radiologues, oncologues, chirurgiens, …) le diagnostic, la prise de décision et le suivi thérapeutique.
Avec le patient en bout de chaîne, le travail quotidien de chaque collaborateur est clé et a un impact pour contribuer à sauver des vies !
Dotés d'une forte compétence clinique et d'une grande capacité d'innovation, Intrasense propose des solutions là ou leurs clients viennent avec des besoins.
La compréhension de l'environnement et des besoins utilisateurs est un élément central de leurs développements techniques, et le défi auquel répondent quotidiennement leurs équipes.
Le groupe Intrasense compte 60 salariés dont 15 à Shanghai où se situe le siège de leur structure commerciale Asie.
Le siège est situé sous le soleil de Montpellier, au cœur d'un environnement d'innovation et de medtech, dans une ville où il fait spécialement bon vivre.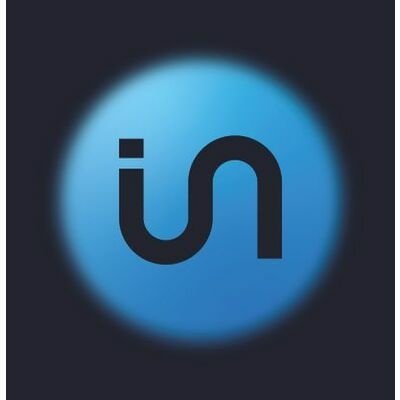 Let's go!
Rencontrez Nicolas, Directeur Général
Job description
As part of our Marketing team, currently made up of 5 people, you will be involved in the following items:
Identification of user needs through to the implementation of the solution, including continuous improvement of the product.

We also ask you to cultivate customer oriented, broad and long-term strategic vision.
Our expectations:
Propose a vision for the product and leads the roadmap execution for the different products of the range according to market needs within the team.

Acts as an interface between the market and business parts of the project to secure an effective positioning of the product.

Be proactive on process improvement and optimization and on the interaction with R&D and Marketing team.

Participate in the final decision in case of disagreements between the technical team and the users.

Ensures the released product fits user needs.

The P/M is responsible for:

** The understanding and analyzing market trends and user feedback.

** The establishing priorities and scope of product functionalities, organize them into actionable plans, to be used by our R&D.

** The writing a qualitative system level DHF documentation.

** Influencing the product claims, user experience, provides key differentiation points for market positioning and sales pitch around products and takes part of presentation and event.

** Ensuring that the voice of the customer is heard, understood, and translated into actionable items.

** Overviewing field feedbacks with sales and operations teams.
Your main tasks:
Strategic market analysis:
Identify and understand market needs.

Propose a market vision and range of product evolution, in line with the company strategy, assigned product and addressable market.

Perform benchmarking of competitors products.
Product positioning:
Definition of product development priorities to feed the roadmap.

Collect and understand user, market and targets needs, define the global overview of the product and value proposition.

Organize regular customer visits, studies, and calls get feedback on the ongoing development and represent the voice of customer and market in the company and define user requirements.

Implement and manage the product along its lifecycle.
Product documentation:
Participate in the definition of a new project and in the drafting of project charters.

Translate collected feedback and user needs into user requirement specifications.

Write the clinical test plan, identify clinicians and supervise the validation of the product.
KOL management:
Identify clinical experts to support the company in the development of its products and their validation.

Organize workshops with professionals.
Preferred experience
Our expectations of your career:
3 to 5 years of experience in product management, development (medical software, visualization, post processing treatment) or in marketing positions.

Or 5 years relevant experience in medical imaging and / or marketing.

Clinical background is a strong advantage, with Application Engineer, marketeer, or product management experience

All our jobs are open to people with disabilities.
Desired technical skills:
Strong skills in precise writing (specifications).

Knowledge in market analysis and data management.

Must speak computer science and have acute appetence for technology..

Knowledge of the medical imaging field, of the different imaging technologies available on the market (MRI, CT, NM, …) and capability to relate it to medical use

Understanding about technologies used in the domain (DICOM, HL7) and regulatory constraints (medical device submission process) is a plus.

Able to make a relevant release scope and translate user needs into specifications.

Fluency in professional English (written/spoken).
Leadership:
Able to mobilize and coordinate people and work in a structured manner with other departments in the company.

Force of proposal on product strategy and roadmap on the product managed.

Strong interest in the product side.

Ability to influence cross-functional team.

Able to work under pressure and in complex settings with customers.
Soft Skills:
Strong analytical mind and problem-solving skills.

Flexible, interested in discovering new fields and curious by nature

Great ability to listen and understand problematics and customers, setting good relationship

Proactive, comfortable with working in a team environment, diplomatic.

Excellent communication capabilities, capable of presenting in front of an audience, in conferences, webinars, tradeshow…

Capable of discussing and engaging with KOL.

Promote its product vision to internal and external teams.

Rigorous, capacity of delay respect, reactivity, ability to make decision and arbitrate between various options.

Able to explain and show pedagogy to make choices well understood.

Strong communication and collaboration skills as the role is central in the product development.

Open and friendly! (Be serious without taking yourself too seriously) 😉
Benefits on offer:
Teleworking and flexible, autonomous management of working hours.

Top mutual health insurance! 100% employer-paid. (Individual or Family).

Time savings account.

Employee profit-sharing.

Shared works council.

Tickets restaurant.

Culture vouchers.

Employee wellness budget.

Skills development plan.

Conviviality, team spirit, all combined with a structure that encourages personal development and autonomy in a human-sized company.

Mobility assistance: research and administrative management of files.
Recruitment process
Un échange téléphonique avec Marion, RRH ou, directement, un échange plus technique, avec ton futur N+1. Ne t'inquiète pas, il est exigeant, mais très sympathique (1h)

Un échange avec notre super team RH, autour de tes valeurs, ta vision et celles d'Intrasense. (1h)

Notre engagement: toujours vous faire un retour argumenté !
Questions and answers about the job