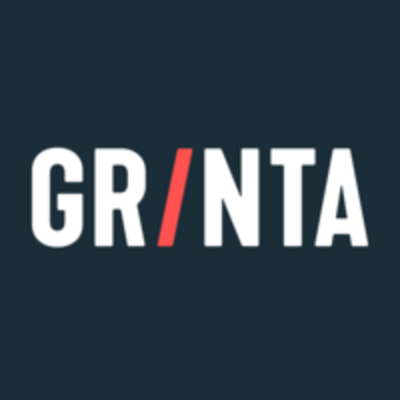 Grinta
Senior Frontend Engineer
CDI

 

Début :

Télétravail total possible

Éducation :

Bac +3

Expérience :

> 3 ans
L'entreprise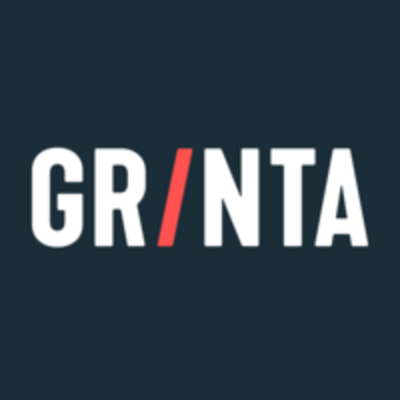 Grinta
Logiciels, Logistique, SaaS / Cloud Services

< 15 salariés
Le poste
Senior Frontend Engineer
CDI

 

Début :

Télétravail total possible

Éducation :

Bac +3

Expérience :

> 3 ans
Cette offre a été pourvue !
Who are they?
🤳🏼Le e-commerce devient social.
Grinta développe une solution e-commerce qui transforme le club de sport en le plus local et communautaire des magasins d'articles de sport.
🔭 Un marché immense:
Avec 1 million de clubs en Europe, qui créent la pratique pour 250 millions de sportifs et sportives, Grinta construit le plus puissant et intelligent des réseaux de distribution.
❤️ Une obsession pour nos utilisateurs et leur écosystème:
Chaque club va ainsi avoir l'opportunité de proposer à ses membres un accès privilégié aux meilleures offres des équipementiers. Avec une boutique en ligne au design 100% pensé pour les clubs et leurs membres, Grinta propose une solution clé en main pour construire un merchandising performant et sans effort, offrant un nouveau levier de financement durable au sport amateur.
🏭 Un nouveau standard pour l'industrie:
Le club est un lieu d'échange social, authentique et inclusif, au sein duquel sportifs et sportives partagent leurs expériences produits, expriment leur amour pour cette nouvelle raquette, pour cette nouvelle paire de crampons, et influencent grandement les actes de consommations de leurs co-équipiers. Grinta permet aux marques de s'engager auprès de ces communautés, à grande échelle, et avec une finesse de ciblage unique, et ainsi bénéficier d'un nouveau canal de distribution direct-to-consumer, qui participe au financement de la pratique.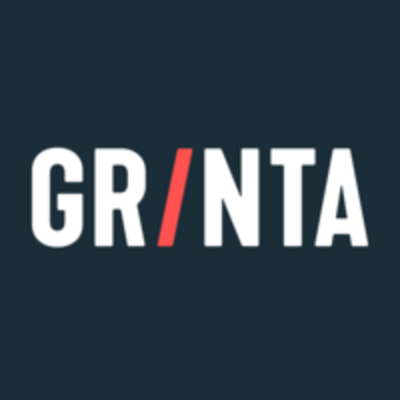 Visit the profile
Rencontrez Mickael, CEO - Co Founder

Rencontrez Mehdi, CTO - Co Founder

Rencontrez Manon, User Success
Job description
You
You are a talented individual who possesses infinite curiosity. You have this unfair ability to make the most breakthrough technologies sound very easy to anyone listening to you, from your little 5 y-o nephew 👦🏼 , to your 95 y-o Grandma 👵🏼 . You feel excited when you work in a fast growing environment ; you feel bored when you're not ; but you take full ownership to make it fast growing again! You have something, deep inside, that pushes you to achieve crazy things through technology, and you are looking for a place to unleash this deep drive and give more sense to an entire industry.
If you align with that ⬆️ , and feel excited about it, whether or not the position here ⬇️ does fit you, give us a 📞
What you'll be working on
You'll help us to keep building Grinta, a majestic monolith built with Ruby and Rails. You'll be part of a cross-functional team journey (product, design and engineering); focused on and measured by outcomes. The purpose of this product team is to solve problems in ways our customers love, yet work for our business. It's not about shipping code, but value! Writing elegant and well-tested code, sharing opinions, learning and designing is something you'll obviously do on a daily basis.
More precisely, you'll work on both sides: the club's dashboard and their online store where the athletes broke and buy sporting goods with consistent experience no matter how they browse the store.
Tools used on a daily basis
Notion is your best friend for searchable asynchronous discussions, and Slack, a tool for quick and informal exchanges
Metabase informs your decisions
Intercom is where you build and nurture the relationship with users
Pen and paper to sketch some ideas quickly and throw them away
Preferred experience
Qualifications
Experience using technologies and frameworks like (but not limited to) some of our most-used ones: Rails, GraphQL, JavaScript
Attention to detail and consistency
Excellent communication skills
Deep understanding of technology
You have the drive and focus to get challenging projects over the finish line, and you are comfortable advocating for what you need to do your best work
Flexible and focussed on solutions
Organized and self-sufficient
Nice to have
Experience in working with third-parties API is a huge plus
You've mentored teammates on new ways to deepen their technical craft
Experience with working in a very fast-paced and continuously changing environment
Recruitment process
Does this position sound like a good fit? Email us at mehdi@grinta.eu
Send along links that best showcase the relevant things you've built and done.
Tell us about you, your guts that motivates you to join our venture. We want to collaborate with beings, not only with skilled coworkers.
In case we fall in love with your application, you will go through 2 interviews: one with Mehdi, our CTO, and one with a few teammates so you better grasp our culture and passion!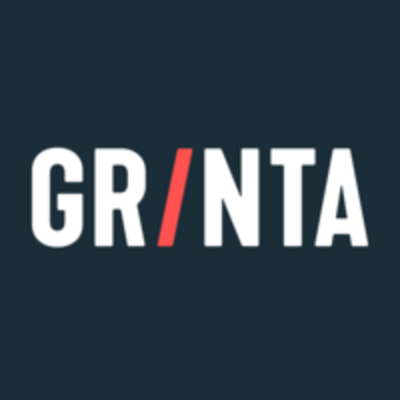 Grinta
Cette offre vous tente ?
Questions and answers about the offer