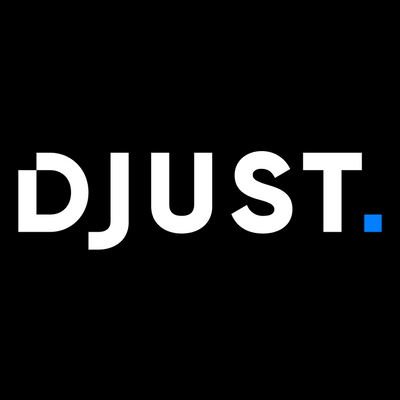 DJUST
Head of Marketing
Éducation :
Bac +5 / Master
Who are they?
Créée en 2020 par Arnaud, ancien membre fondateur de Mirakl, DJUST est la première solution eCommerce SaaS 100% dédiée aux acteurs du B2B.
Les acheteurs professionnels attendent aujourd'hui la même expérience d'achat que les particuliers. Néanmoins les outils qu'ils utilisent au quotidien ne sont pas "digital native". Il s'agit souvent de solutions ERP, EDI, ou même le fax, qui ne répondent plus à leurs besoins.
Notre mission ? Aider ces acteurs du B2B (industriels, distributeurs, grossistes,…) de tout type d'industries (BTP, agroalimentaire, santé, ….) à accélérer leur digitalisation, en leur offrant un moyen simple et rapide de lancer leur plateforme digitale B2B.
Aujourd'hui DJUST c'est :
Un marché au début de sa transformation
Une levée de fonds de 16 millions d'euros auprès de NEA et d'Elaia
Un trio de co-fondateurs experts eCommerce depuis plus de 15 ans
Des clients leaders sur leur marché : Eiffage, Monoprix, Franprix, Virtual Expo, Bouygues Construction, Veja, Seafoodia, Socoda, etc…
Des partenariats avec Mirakl, Mangopay, …
Une équipe de +60 personnes au siège de Paris
Une technologie moderne et en constante évolution
Job description
As a member of the Comex, the Head of Marketing will own all marketing activities at DJUST. You will be both focused on driving the marketing strategy to develop revenue growth and the DJUST brand but also focused on delivering tactical actions with the team on a day to day basis.
Professional duties, responsibilities and competencies
Development and implementation of the DJUST marketing strategy: build our point of view on the market, identify key market segments to target, define marketing objectives, select appropriate marketing channels and plan marketing activities. Work in tandem with the sales team to build a coherent go-to-market strategy aligning sales, marketing and partnerships

Ownership of the inbound funnel: with the responsibility for 30% of pipeline generation through putting in place the relevant top of the funnel initiatives (events, webinars, exec dinners, etc) and nurturing paths to build the funnel. Ensure our lead scoring and tiering strategies are optimal.

Management of the Marketing team : Supervises and leads a team currently composed of 3 people: a Head of Content, a Product Marketing manager and a Design Apprentice. 

Coordination of external service providers : Identify, evaluate, supervise, communicate and negotiate contracts with external service providers (advertising agencies, public relations agencies, specialised freelancers)

Brand Development : Responsible for the development and management of the company's brand, including creating a strong brand identity, managing the company's reputation and promoting the brand to customers. You will support HR for the Employer Branding part.

Management of the marketing budget: Management of marketing budgets and analysis of the return on investment of marketing campaigns, working in a quick test and learn way to adapt the marketing strategy based on ROI

Data Analysis and Reporting : Responsible for creating a bimonthly marketing dashboard and analysing marketing data, measuring the effectiveness and ROI of marketing campaigns, and providing regular reports to company management to help make informed decisions.

Researching new market opportunities : Identifying market trends and proposing strategies to reach new customers or new markets, hand in hand with the sales team.
Preferred experience
8+ years of experience in Growth and Marketing , with exposure to the BtoB environment.

You are capable of being strategic and hands-on at the same time.

Strong ability to build a marketing strategy and lead a young team from scratch, directly feeding into a Go To Market (GTM) strategy aligned with sales & partnerships teams

Data driven decision making

You are familiar with product marketing, field marketing, growth
Recruitment process
HR Call

First interview with the Acting CMO

Case study with the co founders

Meet the Marketing team
DJUST
Cette offre vous tente ?
Questions and answers about the job