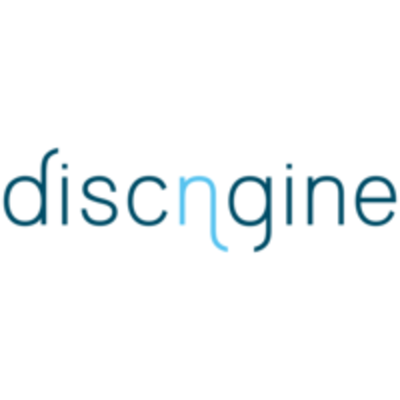 Discngine
Apprenticeship Digital communication & graphic design (M/*/F) | Alternance en Digital communication & Designer Graphique (H/*/F)
Alternance

 

(6 à 24 mois)

Télétravail partiel possible

Éducation :

Bac +5 / Master

Expérience :

< 6 mois
L'entreprise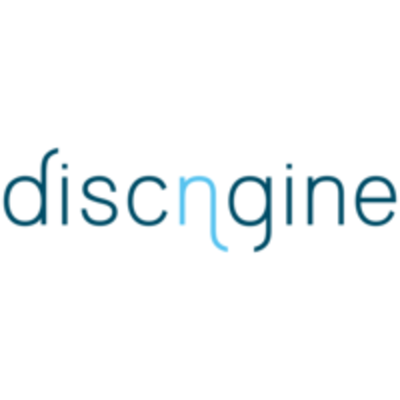 Discngine
Logiciels, IT / Digital, SaaS / Cloud Services

Entre 50 et 250 salariés
Le poste
Apprenticeship Digital communication & graphic design (M/*/F) | Alternance en Digital communication & Designer Graphique (H/*/F)
Alternance

 

(6 à 24 mois)

Télétravail partiel possible

Éducation :

Bac +5 / Master

Expérience :

< 6 mois
Who are they?
Located in the heart of Paris's 12th district, Discngine is a key player in software consulting and development for the life sciences. Since its creation in 2004, Discngine's purpose is to design IT solutions (Data management, Data visualization, knowledge management…) for the R&D Departments of the international leaders in the pharma, biotech and cosmetic industries.
Each day Discngine helps the researchers of these enterprises and organizations by introducing innovations that accelerate their research activities.
Discngine has a hand in improving all phases of a project, from prototype conception to the implementation of production-ready tools.
Our very innovative company culture and open management style create a work atmosphere that brings together conviviality, a readiness to help each other, and personal and professional development.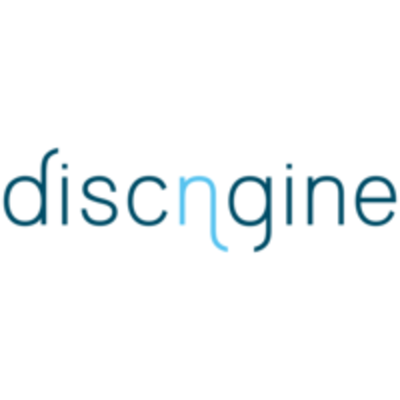 Visit the profile
Meet Riccardo, Senior Consultant

Meet Alex, Scientific IT Consultant
Job description
ENGLISH
Discngine marketing team is growing and seeking a highly motivated individual to support their activities as a Graphic Designer. This position will provide the opportunity to gain first-hand experience in the industry by helping create visually attractive content and materials following the company's communication strategy.
You will work on-site at our office in Paris (Bastille), with the possibility of working remotely.
Missions:
You will work closely with marketing colleagues, content creators, and business developers to take action in achieving common business goals. You will participate in the activities such as:
Creation of visually appealing designs (images and infographics) for our digital channels (e.g., social media, website) and marketing campaigns
Design of banners and brochures
Design of reusable templates for digital communications (e.g. email marketing, landing pages)
Production and editing of the video content
Development of strategies for content re-usability
Revamping the company website (one of our projects for 2023)
Following trends on digital channels and proposing new ideas to improve the performance of communication campaigns
For all activities throughout your apprenticeship, you will be fully supported by the marketing team. You will also have the opportunity to get involved in other marketing projects at Discngine and learn new methods and technologies.
FRENCH
L'équipe marketing de Discngine grandit et recherche un.e graphic designer motivé.e pour rejoindre l'équipe. Cette alternance est une vraie opportunité d'acquérir de l'expérience de terrain. Vous aiderez à créer des nouveaux contenus et supports visuellement attractifs en accord avec la stratégie de communication de l'entreprise.
Vous travaillerez sur place dans nos locaux à Paris (Bastille), avec la possibilité de travail à distance.
Missions:
Vous travaillerez en étroite collaboration avec vos collègues de l'équipe marketing et communication, ainsi que les équipes de ventes afin d'atteindre des objectifs de croissance communs. Vos missions seront :
Création de designs visuellement attrayants (images et infographies) pour nos canaux digitaux (les réseaux sociaux, le site web,…) et les campagnes de marketing.
Conception de bannières et de brochures.
Conception de modèles pour les communications numériques (emails, landing pages,…)
Production et montage de contenus vidéo
Développement de stratégies pour la réutilisation de contenu
Rénovation du site web de l'entreprise (l'un de nos projets pour 2023)
Suivi des tendances sur les canaux numériques et proposition de nouvelles idées pour améliorer les performances des campagnes de communication
Pour toutes les activités tout au long de votre alternance, vous serez entièrement soutenu par l'équipe marketing. Vous aurez également l'occasion de vous impliquer dans d'autres projets chez Discngine et d'apprendre de nouvelles méthodes et technologies.
Preferred experience
ENGLISH
You are in your Master's studies in Graphic Design, Motion Graphics, Visual Art, Digital Communication or similar.
Our clients are located worldwide, and the company's language is English; therefore, you are fluent in English (written and verbal).
Your profile:
Good knowledge and experience with graphic design software. We use the Affinity Software Suite, and we are open to provide other solutions if necessary.
Good knowledge and experience with video editing software. We use the Davinci Resolve, and we are open to provide other solutions if necessary.
Basic understanding and strong interest in digital media and digital communications
Strong design skills and creativity
Strong attention to detail and ability to work in a fast-paced environment
You are curious and excited to gain new experiences and learn in the field
You love to work in a team. Your communication skills enable you to understand the project mission, collaborate, and exchange.
By joining Discngine, you will evolve in a hierarchy-free environment, applying agile principles to your activities. Therefore, you are self-motivated, proactive, and autonomous, ready to take direction and bring your ideas to life.
You are curious about emerging trends in visual communication and have a strong interest in marketing and communication, and creative storytelling.
We offer:
An international, dynamic and creative work environment
Mentorship regarding your role and future career developments
Hands-on experience in the field of Marketing and Communication
The opportunity to develop sought-after skills and gain experience in a professional setting
Gratification to be defined
Benefits: Meal voucher (Ticket restaurant) and 50% reimbursement of transport costs
FRENCH
Vous êtes en étude de Master en Graphic Design, Motion Graphics, Visual Art, Digital Communication ou similaire.
Nos clients sont situés dans le monde entier et la langue de l'entreprise est l'anglais; par conséquent, vous êtes très à l'aise, ou bilingue en anglais (écrit et oral).
Votre profil:
Bonne connaissance et expérience des logiciels de graphic design. Nous utilisons actuellement la suite logicielle Affinity, mais nous sommes ouverts à fournir d'autres solutions si nécessaire.
Bonne connaissance et expérience des logiciels de montage vidéo. Nous utilisons actuellement Davinci Resolve, mais nous sommes ouverts à fournir d'autres solutions si nécessaire.
Bonne compréhension et fort intérêt pour les médias et la communication numérique.
Fortes compétences en design et créativité.
Forte autonomie et une attention aux détails et capacité à travailler dans un environnement rapide.
Vous êtes curieux et enthousiaste à l'idée d'apprendre. Vous aimez travailler en équipe. Vos compétences en communication vous permettent de comprendre les objectifs des projets, de collaborer et d'échanger.
En rejoignant Discngine, vous évoluerez dans un environnement sans hiérarchie, en appliquant les principes agiles à vos activités. Par conséquent, vous êtes motivé, proactif et autonome, vous prenez des initiatives et donner vie à vos idées.
Vous êtes curieux des tendances émergentes en communication visuelle, avez un fort intérêt pour le marketing et la communication et le storytelling créatif.
Nous offrons:
Un environnement de travail international, dynamique et créatif.
Un mentorat concernant votre rôle et les développements futurs de votre carrière.
De l'expérience pratique dans le domaine du Marketing et de la Communication.
L'opportunité de développer des compétences recherchées et de gagner de l'expérience et des responsabilités dans un cadre professionnel.
Une gratification à définir en fonction du niveau d'étude, des attentes et des modalités de l'alternance.
Avantages: Chèque-repas (Ticket restaurant) et 50% de remboursement des frais de transport.
Recruitment process
ENGLISH
The selected candidates are asked for an initial informal contact over the phone (~30 min) to express their respective expectations. At the end of this phase, one or more candidates will be invited for a formal interview.
The formal interview with the recruitment team lasts around 1.5 to 2 hours and covers the technical aspects of the position and other questions:
Round table discussion
General discussion about the candidate's background
General discussion about Discngine (its customers, its activity, its technical stack, …)
Presentation: the candidate presents a project that s.he will choose in advance. The objective is to evaluate the thinking and skills of the candidate.
Conclusions
(Any other stage if the recruitment team thinks it's necessary)
An optional third informal interview to meet with other people from the company.
At Discngine, we evaluate the person more than the profile. If you think you're the one we need, don't hesitate to apply!
FRENCH
Les candidats sélectionnés sont invités à un premier contact informel par téléphone (~30 min) pour exprimer leurs attentes. À la fin de cette phase, un ou plusieurs candidats seront invités à un entretien formel.
L'entretien formel avec l'équipe de recrutement dure environ 1,5 à 2 heures et couvre les aspects techniques du poste et d'autres questions plus générales :
Discussion générale sur le parcours du candidat
Discussion générale sur Discngine (ses clients, ses activités et son mode d'organisation, …)
Présentation : le candidat présente un projet qu'il ou elle choisira à l'avance. L'objectif est d'évaluer la pensée et les compétences du candidat.
Conclusions
(autres étapes si l'équipe de recrutement le juge nécessaire)
Un entretien informel optionnel pour rencontrer d'autres personnes de l'entreprise.
Chez Discngine, nous évaluons la personne plus que le profil. Si vous pensez être celui dont nous avons besoin, n'hésitez pas à postuler !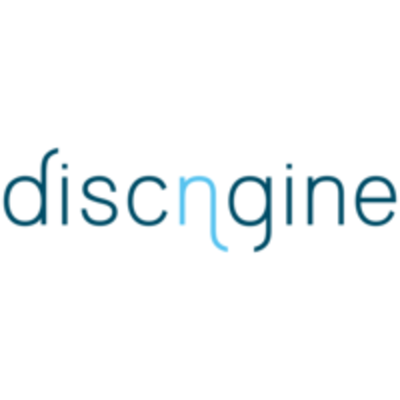 Discngine
Cette offre vous tente ?
Questions and answers about the offer