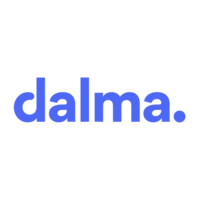 Dalma
Internship - Cloud Security Engineer
Salaire entre 1K € et 1,4K € / mois
Télétravail total possible
Cette offre a été pourvue !
Who are they?
Lancée en avril 2021 par Alban de Préville, Raphaël Sadaka et Harry Belinga, Dalma c'est l'assurance santé pour chiens et chats qui connaît la croissance la plus rapide en France 🚀
👉 Notre mission : aider les parents d'animaux à garantir le bien-être de leurs compagnons grâce à une assurance 100% digitale, transparente et sans franchise qui rembourse les frais vétérinaires en 48h !
Le ➕ : Une super app mobile qui simplifie les demandes de remboursements et permet à tous d'accéder à des conseils gratuits et illimités de vétérinaires.
Deux ans après le lancement, Dalma c'est déjà :
✨ 35 000 chiens et chats protégés au quotidien
✨ Une levée de fonds de 15 millions d'euros en série A
✨ Une équipe composée de 70 talents et qui ne cesse de grandir
✨ Une app notée 4,9/5 sur l'app store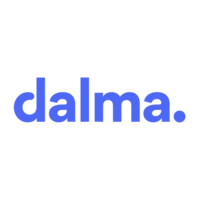 Let's go!
Rencontrez Solène, Talent Acquisition Manager
Job description
- 6 MONTH INTERNSHIP IN PARIS, STARTING ASAP - 

Forget everything you know about insurance: Dalma was launched in April 2021, with the clear ambition to reshape pet insurance in Europe with a 100% digital, transparent and fast solution. 

2 years after its launch, Dalma achieved : 
Over 40 000 happy cats and dogs insured
15 million euros of funds raised in Series A
A team of 70 pet lovers working together in France and Germany
A super mobile app rated 4,9/5 stars on the Apple store


We're looking for an ambitious tech student to assist our Security Team in developing company-wide security best practices.

This internship is an opportunity to have a great professional experience in IT Risk management and cybersecurity. You'll develop your synthetic and critical thinking skills and your ability to work autonomously as well as in squads.

⭐️ Missions :
Deploy a Vulnerability Management solution, and then develop the procedures, and involve the IT team
Assist in performing security audits and assessments, and performing risk analyses.
Set up monitoring tool in order to assess the identified risk
Define the level of impact and the probability for each risk
Define and set up treatment process in case there is a vulnerability
Define acceptance threshold and set up alerting system
Design and document communication and operating procedures for security processes.
Define review process in order the improve the security
Assist in responding to alerts for security issues.
Integrate the risk analysis in Dama's process so that all new project is assessed before its developed
Stay current on security trends and news and share them with the tech team

📱 Technologies used :
Python
AWS (SNS, Lambda, DynamoDB, Amplify, API Gateway...)

🎁 What we offer :

Learn from a team of tech experts (Backend, Devops, Frontend, QA...) and work in Squads, alongside other departments (Product, Ops, Finance, Insurance, Marketing...).
Take part actively in the development of our unique app and the growth of Dalma !
Work in a welcoming, friendly and motivating environment, in our office in Paris or remotely. 
Benefits include :

A competitive salary between 1000€ and 1700€ / month
Swile Ticket Restaurant (meal vouchers)
50% of your public transport refunded (For on-site contracts only)

🫵 Who you are :

You come from a French engineering school or French university program. (mandatory to get an internship agreement)
You have a strong interest in Cyber Security functions with fundamental understanding of cybersecurity concepts and practices.
Have an experience with AWS.
You are familial with cloud computing.
You have good communication skills in English, both orally and in writing.

💫 Bonus points  :


Python
PenTest
GDPR knowledge
👫 Recruitment process :
HR introduction call with Solène (30min)
Live coding + interview with a member of the Tech Team (1h)
A Teamfit interview with Hugues, Lead Backend and another coworker (2x30min)

You're in 🙌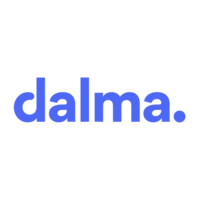 Dalma
Cette offre vous tente ?
Questions and answers about the job