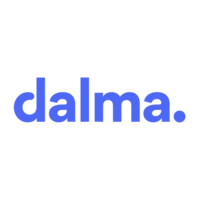 Dalma
Brand Marketing Intern
Cette offre a été pourvue !
Who are they?
Lancée en avril 2021 par Alban de Préville, Raphaël Sadaka et Harry Belinga, Dalma c'est l'assurance santé pour chiens et chats qui connaît la croissance la plus rapide en France 🚀
👉 Notre mission : aider les parents d'animaux à garantir le bien-être de leurs compagnons grâce à une assurance 100% digitale, transparente et sans franchise qui rembourse les frais vétérinaires en 48h !
Le ➕ : Une super app mobile qui simplifie les demandes de remboursements et permet à tous d'accéder à des conseils gratuits et illimités de vétérinaires.
Deux ans après le lancement, Dalma c'est déjà :
✨ 35 000 chiens et chats protégés au quotidien
✨ Une levée de fonds de 15 millions d'euros en série A
✨ Une équipe composée de 70 talents et qui ne cesse de grandir
✨ Une app notée 4,9/5 sur l'app store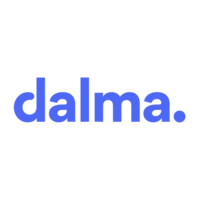 Let's go!
Rencontrez Solène, Talent Acquisition Manager
Job description
6 MONTH INTERNSHIP - STARTING SEPTEMBER 2023.
Launched in 2021, Dalma is a French insurtech that offers a fully digital, user-friendly, and transparent pet insurance. Our aim is to become the #1 petcare app in Europe, helping dog and cat owners to take care of their animals with affordable insurance plans and unlimited access to vets.
Within 2 years we already achieved :
Over 40 000 happy cats and dogs insured
15 million euros of funds raised in Series A
A team of 70+ pet lovers working together in France and now in Germany 💙
A super mobile app rated 4,9/5 stars on the Apple store
We're embarking on an exciting new journey, opening Dalma to the German market! We're looking for enthusiastic, adaptable, and resourceful candidates, willing to take on new challenges and join our Berlin Team 🇩🇪
More specifically, as the 1st Brand Marketing Intern in Germany, you will work closely with the French headquarters and the German launch team to ensure the consistency and quality of our brand image and communication. You will also help us develop and execute marketing campaigns that will drive brand awareness and customer acquisition in the German market.
⭐️What you can expect to do :
Collaborate with the French Marketing Team, as well as with Lukas and Nik, from the German team, to develop and execute marketing campaigns that are tailored to the German market, have a strong viral potential, and stay true to Dalma's brand identity.
Conduct market research to identify trends and opportunities specific to the German market.
Help manage our social media accounts (mainly Instagram) by creating and scheduling posts and responding to inquiries or comments.
Build a community of Dalma Ambassadors by reaching out to petfluencers, letting them know about our insurance, and fostering strong relationships with them.
Assist in organizing events and other promotional activities.
Monitor and report on the performance of our marketing campaigns and social media accounts.
If you are into it, imagine and create original and fun content, in collaboration with our French Creative Team.
🎁 What we can offer you :
The opportunity to be among the first to build and shape Dalma's brand image in Germany. There's a lot to do and a lot to learn on various marketing aspects!
Work in a dynamic and friendly environment, surrounded by passionate colleagues in Berlin and in cooperation with our French Team!
Discover first-hand the exciting world of insurance startups.
🫵 Who you are :
You're currently pursuing or recently completed a degree in Marketing, Communications, or a related field.
Native German speaker, you're fluent in English and with excellent verbal and written communication skills.
You have a good knowledge of social media, especially Instagram.
Proactive, you enjoy working autonomously as well as in teams.
You have good organizational skills: to-do lists are your thing!
Bonus points if :
You have a strong passion for animals and their wellbeing
👫 Our recruitment process :
1st call with Solene from HR, to talk about your motivation, and previous experiences and get more details on the role (30min)
A Case Study to prepare at home and a follow-up interview with Jad and Lukas, to review the case and go a little deeper on the responsibilities and challenges (1 hour)
A Teamfit with 3 other members of French and German Teams, to check that there's a match in terms of company culture (1.5 hours)
You're in 🙌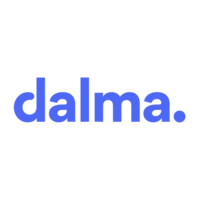 Dalma
Cette offre vous tente ?
Questions and answers about the job