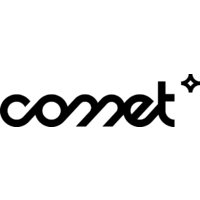 comet
Head of Community
CDI 

Paris

Bac +5 / Master

> 7 ans
La tribu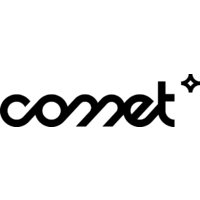 comet
IT / Digital, Recrutement

De 50 à 250 salariés
Le poste
Head of Community
Cette offre a été pourvue !
À propos
We are on a mission to transform the way people work together. There are so many frictions on both an individual and company level:
• Very few people are happy at work
• Companies have trouble attracting and retaining top talents
These two factors combined result in a big waste of potential for each side. Fulfilment at work should be the norm rather than exception. But there is hope. A new generation of makers aspires to reconcile work and life purpose: entrepreneurs and freelancers.
At comet, we firmly believe freelancing is a major component of the future of work. Our ambition is to empower both freelancers and companies through a frictionless collaborative experience.
In two years, we have built so far:
• An easy-to-use platform to help companies find the best freelancers right on time;
• A in-house algorithm to match talents with projects they care about;
• A vibrant community of 5000+ tech and data experts.
In spring 2018, we raised a 14 million Series A with seasoned investors (Daphni, Frst). It will help us grow our 65-strong team and scale our activity internationally.
We are now looking for outstanding doers and dreamers to help us achieve our vision and create a brighter future of work.
Why applying to comet now?
👋 Join a stellar team aligned with a strong culture and work ethics
💯 Have an impact from day one and grow your learning curve exponentially
🔥 Experience the hottest work trends such as remote work or squad models
🌴 Have fun during quarterly team events
🐈 Cuddle cute animals at the office (Lucky the cat and Lia the dog)
Our office is in the heart of Paris (St Ambroise - Richard Lenoir).
Descriptif du poste
We are looking for our Head of Community, to develops and maintain a best in class Tech (dev, data, design, product) Freelancers community in France for now, internationally tomorrow.
Best in class = aligned with our demand, ready to start(qualified/KYC compliant/available) and engaged.
Your missions
DATA: Implements and monitors KPIs/dashboards allowing us to track our key metrics (supply vs demand, funnel flow/progress, hit ratio, etc.), most importantly to track our ability to have 10x available and qualified freelancers for each priority bucket (main demand segments)

ACQUISITION: Gather data and collaborate with Product to lead efficient acquisition campaigns to improve our ability to match our current and future demand

HUNTING: Launches hyper-targeted searches for unique freelancer profiles, key to open/develop accounts

QUALIFICATION AND CURATION: Develops and continually improves processes that allow us to efficiently screen new freelancers and curate our existing ones

COMMUNITY EXPERIENCE: Ensures that freelancers' experience throughout all phases of their life with comet is top notch, from onboarding to mission renewal

EXECUTIVE: Act as a company leader on a daily basis

MANAGEMENT: Lead by example on the management side: ensure direct reports' fulfillment at work and build with them a path to personal growth
and beyond 9 Months..
PARTNERSHIPS: Looks for and maintains unfair partnerships that will improve our freelancers' life and make working with comet the ultimate freelance experience
COMMUNITY ENGAGEMENT: Investigate ways to leverage community engagement tools and actions to generate unfair/hard to replicate advantages.
Profil recherché
Ideally 7-10 years experiences minimum
Already managed 3 people minimum : Enthusiasm/ability to inspire others, Team animation skills..
Exec skills : strategic thinking/visioning, Organization and planning, Collaboration with other executives and enterprise Mkg, Public speaking skills/XP, Data Driven (Results & Forecasts)
Capacity planning (forecasting, anticipation, planification, balancing of ressources)
Google Suite knowledge
Good English Level
Déroulement des entretiens
A first call to get to know each other
2 interviews (Founders, CEO)
A case study/technical test
2 days of immersion to meet the whole team
A job offer with a transparent salary grid
Découvrez l'équipe de comet
Questions et réponses sur l'offre
Ajouter aux favoris

Partager sur Twitter

Partager sur Facebook

Partager sur Linkedin
Notre sélection d'articles pour vous
Inspirez-vous avec une sélection d'articles