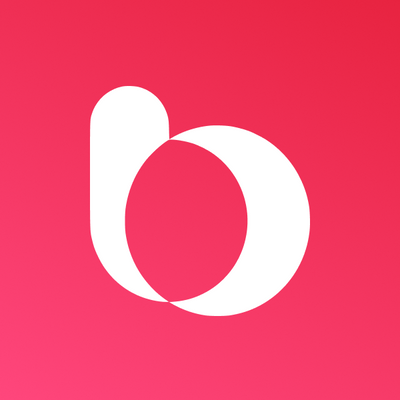 BRIGAD
VP Data
CDI

 

Éducation :

Non spécifié

Expérience :

Non spécifié
L'entreprise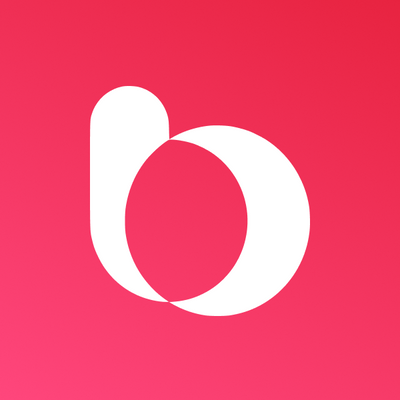 BRIGAD
Application mobile, Santé, FoodTech

Entre 50 et 250 salariés
Le poste
VP Data
CDI

 

Éducation :

Non spécifié

Expérience :

Non spécifié
Who are they?
At the heart of Brigad, there is the idea that everyone should have the opportunity to pursue their passion by being valued, considered and above all, free. This includes finding fulfilment in your work and career, being able to balance it with your personal life, being fairly compensated and being respected.
Brigad is proud to give to thousands of talents today, and millions tomorrow, the means to achieve this lifestyle, and we believe so firmly in our mission "To value work and make it accessible to all" that we have written it into our mission statement.
Since 2016, this ambition has materialised by providing our users with the best app on the market to connect self-employed professionals with healthcare and catering establishments for short-term missions.
⭐️ Our users are right, giving Brigad an NPS of 77/100 out of 5000 responses, and sharing how Brigad changed their lives!
If originally Brigad deployed itself in the catering (restaurants, collective catering) and healthcare sectors (care homes and clinics), tomorrow, even more sectors will be concerned: everywhere talents aren't equipped to pursue their passion while being properly considered and free.
Brigad is currently available in the largest cities in France (Paris, Lille, Lyon, Bordeaux, Marseille, Strasbourg..) and in the UK (London, Manchester, Birmingham…), with the ambition to expand well beyond in France and Europe.
Exciting challenges are waiting for you: expect to discover new countries in which Brigad will expand, new industries, a top-notch product, a fast-paced development, and above all a solid team united around a truly concrete and positive impact on our daily users' lives. A spirit that can, also be found on Glassdoor and the grade of 4.6/5.
Does this sound like the perfect fit for you? Great! Feel free to apply and let's talk about it. ✨
You can find more about the technical team in this video!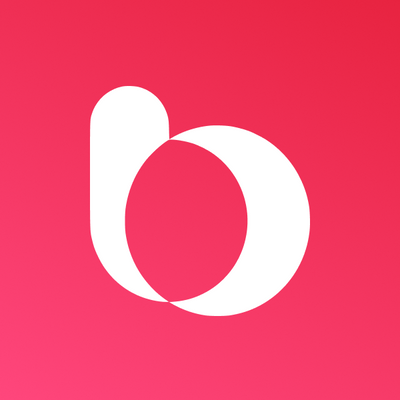 Visit the profile
Rencontrez Florent, co fondateur

Rencontrez Sam, Customer Experience team leader

Rencontrez Jack, Team Leader Sales
Job description
Your mission :
Data strategy master…
You become the person in charge of the data strategy at Brigad, and you will get to:
1 - Continue building the analytics team so they can provide for each strategic entity (Product, Sales, Tech, Strat, etc.):
Dashboards to manage their activities
Data analysis to answer their questions
Data analysis to provide insights / strategic topics to address.
2 - Continue building the data engineering team:
Adding new data sources to our lake house
Creating the data pipelines needed to bring data to the analytics team.
Industrialise our current data platform in collaboration with the DevOps team.
3 - Building our data science team:
Build our first ML platform with the DevOps and data engineering team.
Oversee the development of our first models that will go into production.
Identify business / strategic topics we can leverage our data science capacities on.
4 - Be the bridge between Brigad's strategic orientations and data team operations.
You understand our markets, targets and business model.
With the leads (data science, data engineering, data analytics), you create roadmaps that help us achieve our goals.
You present your projects to the strategic committee and keep them updated.
Every critical topic triggers deep analysis and business propositions.
… what for you might ask?…
We want to build analytics capacities to become a data-driven decision-making company. Today, some decisions are taken based on gut feeling or partial analysis. It can generate errors in interpretation and, therefore, in decision-making. We also want to develop our analytics potential to be more efficient. If we better understand our key business indicators, features usage/efficiency or users' behaviour, we can push or stop initiatives currently running.
Data Engineering is the backbone of every data operation. We want to pursue a state-of-the-art, robust, fast data platform that integrates every data we need and serves it where we need ⇒ ML models, visualisation tools, analytics team, etc.
Forecast industries need to drive marketing campaigns and sales operations, analyse data prices to help define the right price for the proper connection or analyse tens of thousands of possible connection possibilities to find the best are just a few examples of what data science can bring to the table to help us carry out our mission and help millions of people working.
Building technologies and teams for the sake of it doesn't bring much value to anyone. You represent the link between strategy and operations, so plans are executed smoothly and timely. But as any good middle manager would know, the other side is to trust and rely on experts in their field to impact how strategy is defined depending on objective metrics and technical possibilities. When you have that balance in place, it's all about communication, impact and communication (yeah, twice).
… To deliver all that, you will have to lead three teams…
Data Engineering: With the lead data engineer

Continue developing our Data Platform ;
Process + tools to work with the Data Analysts team ;
Process + tools to work with the Data Science team ;
Process + tools to work with the Platform Engineering team.

Data Analytics: With the lead data analytics (TBH)

Grow the team, so every team get the data analysis they need ;
With the lead data analytics, you coordinate all the data analysts so they have unified practices, toolchains and awareness of the topics they are working on (avoid doing the same thing in silo) ;
Make sure words have the exact definition and meaning across teams ;
Our visualisation tool is clean and updated and delivers value to internal users.

Data Sciences: With the lead data scientist

You oversee the building of our first ML platform ;
Prioritise the first models to work on ;
Leverage our data science technology to solve complex business problems (product, connection, sales, etc.) ;
Be the voice of the data science department to promote project value to the executive committee.
… therefore, you must be a great operational manager…
You're in charge of operational management in the team. You either manage directly or create the management layer needed depending on the number of people in your scope. Management at Brigad is an essential element ;
Our philosophy is simple; you can be an expert in a vertical (data engineering, backend, DevOps, etc.) or be an expert in managing people. We firmly believe that the best tech people are focusing on tech and the best manager on people ;
… and manage hires and employer brands to build the right teams…
Another critical point at Brigad is the team's ability to promote what they do. It's a virtuous circle where experts can promote themselves, share the knowledge they acquired and show the tech world what and how we do at Brigad ;
To build the best team, you own the hiring roadmap of the data department. You make sure the scorecards are well-defined and fit the group's needs ;
You coordinate with the HR team to achieve our recruitment goals ;
…Does this sound like a challenge you want to take on?
Preferred experience
Requirements
If you are/have…
Passionate about data ;
Passionate about management ;
Value-driven ;
Pragmatical and analytic ;
Leadership ;
Benevolent ;
Passionate about sharing your knowledge ;
Eager to make a difference in our society ;
Autonomous and rigorous ;
Good communication skills.
… Then apply quickly! We look forward to meeting you!
Here are all the other advantages of joining us:
🏢 Beautiful offices in the heart of Paris (Sentier) ;
💻 A talented technical team passionate about our mission ;
🎉 Off-site events and regular after works ;
👫 A young and innovative team ;
💸 An attractive and uncapped package ;
🍕 Restaurant tickets on your Swile card (4,25€ per day worked) ;
⚕️ The Alan mutual fund is 50% supported by Brigad ;
🏋 Preferential rates on your Gymlib subscription ;
💻 A Macbook ;
🏠 Possibility of remote ;
📈 Coaching sessions in 1:1 every week / Regular Manager Training ;
🇬🇧 Weekly English and French lessons offered by Brigad ;
☮︎ A caring environment (Glassdoor rating: 4.6/5) ;
🍳 Discover the Brigad experience by putting yourself in the shoes of one of our users for a day.
Brigad guarantees equal opportunities to all candidates. Each application received is put into consideration regardless of ethnic and racial origin, opinions, beliefs, gender, sexual orientation, health or handicap.
Brigad's fundamental values guide us each day in order to tackle those challenges with consistency and build an extremely strong culture:
Brave : Be bold and make courageous moves ;
Impact : Do things that make a real difference ;
Care : Pay attention to all the people around you ;
Enjoy : Love what you do and have fun.
Recruitment process
A first call with our Talent Acquisition team ;
A call with our CTO ;
A second meeting in visio with the team you will be working with for a presentation and a case study that you will have a few days before the interview ;
A culture fit and a team fit in our office in Paris.
Questions and answers about the offer