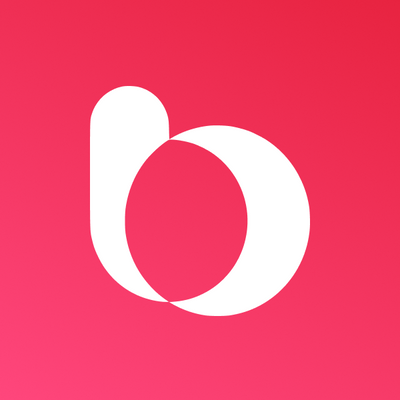 BRIGAD
Sales Manager France - Mid Size Business H/F
Télétravail partiel possible
Cette offre a été pourvue !
Qui sont-ils ?
Au coeur de Brigad, il y a l'idée que chacun(e) devrait avoir la possibilité de poursuivre sa passion en étant valorisé, considéré et surtout, libre. Cela comprend le fait de se réaliser dans son travail et sa carrière, de pouvoir le concilier avec sa vie personnelle, d'être rémunéré de façon juste et d'être respecté.
Brigad est ainsi fier de donner aujourd'hui à des milliers de talents, et demain des millions, les moyens de réaliser ce style de vie, et nous croyons si fermement à notre mission "Valoriser le travail et le rendre accessible à tous" que nous l'avons inscrit dans les statuts d'entreprise à mission.
Depuis 2016, cette ambition se concrétise en mettant à disposition de nos utilisateurs la meilleure app du marché permettant à des professionnels à leur compte et des établissements de la restauration et du médico-social d'être mis en relation pour des missions ponctuelles.
⭐️ Nos utilisateurs ne s'y trompent pas, en donnant à Brigad un NPS de 77/100 sur 5000 réponses, et en partageant comment Brigad a changé leur vie.
Brigad est disponible en France (Paris, Lille, Lyon, Bordeaux, Marseille, Strasbourg…) et au Royaume-Uni (Londres, Manchester, Birmingham), avec l'ambition de s'étendre bien au delà en France et en Europe.
Des défis passionnants vous attendent : développement rapide de notre produit, découverte de nouveaux pays et de nouveaux secteurs dans lesquels Brigad va s'étendre, structuration d'une équipe jeune et talentueuse…
Un esprit qui se retrouve également à travers la note de 4,7/5 sur Glassdoor.
Descriptif du poste
→ Your mission
Reporting to the newly hired VP Sales, your role will be to accelerate growth in the Mid size segment, focusing on opening new accounts in the Hospitality industry. The Mid size segment is composed of all groups in hospitality (restaurants, bars/ pubs, fast food, catering), excluding the biggest groups that we consider as Key Accounts. 
You will be fully responsible for the performance of your team of Account Executives and for the growth of Brigad in this segment, in France, by opening new accounts, launching pilots and getting strong sponsorship from key decision makers in the organisation (HR director, Ops director,…). 
You will also be expected to adapt and improve our current sales playbooks.
This role is key as this segment is quite both very big and quite new for Brigad. Brigad starting with traditional independent restaurants using us and we then started to work with the biggest catering groups. The Mid size segment represents a huge untapped opportunity.
→ Your responsibilities
Your responsibilities will include:
Define sales plans for your segments to reach your sales targets.

Own and be responsible for sales performance in the Mid Size segment.

Hire, train and grow a fantastic team of account executives.

Be a role model. Support and inspire your team by unlocking difficult situations and participating in key client meetings.

Work with the KAM team to create a seamless transition process, once accounts enter the deployment phase.

Partner with the Marketing and Business Operations teams and work on improving lead generation, lead nurturing and sales processes in order to significantly impact your sales funnel.

Build an expertise in Hospitality to improve sales pitches.

Report on successes and challenges to the leadership team on a regular basis.
Profil recherché
We are looking for…
You are a driven and motivated individual with exceptional sales and management skills. You are a natural leader with a strong interest in sales in Mid size segments. You thrive in disruptive environments and love solving problems and find creative ways to answer objections.
We would love to meet someone who has :
8+ years of experience selling to groups, with a minimum of 2 years of management experience

A proven track record and a focus on hitting targets

An experience selling a disruptive product or service

Exceptional communication skills (verbal and written)

A highly positive and contagious energy

Demonstrated an ability to work autonomously

A strong ability to structure and scale processes

An experience in the Hospitality industry is a plus 

Native French is a must. A good level of English is also required.
… So apply quickly! We look forward to meeting you! Here are all the other advantages by  joining us
🏢Beautiful offices in the heart of Paris (Sentier)
🎉 Off-site events and regular afterworks
👫A young and innovative team
💸An attractive and uncapped package
🍕Restaurant tickets on your Swile card (4,25€ per day worked)
⚕️The Alan mutual fund 50% supported by Brigad
🏋 Preferential rates on your Gymlib subscription
💻 A Macbook 
🏠 Possibility of remote
📈 Coaching sessions in 1:1 every week / Regular Manager Training
🇬🇧 Weekly English and French lessons offered by Brigad
☮︎ A caring environment (Glassdoor rating: 4.7/5)
🍳Discover the Brigad experience by putting yourself in the shoes of one of our users for a day
Brigad guarantees equal opportunities to all candidates. Each application received is put into consideration regardless of ethnic and racial origin, opinions, beliefs, gender, sexual orientation, health or handicap.
Brigad's fundamental values guide us each day in order to tackle those challenges with consistency and build an extremely strong culture:
- Brave : Be bold and make courageous moves.
- Impact : Do things that make a real difference.
- Care : Pay attention to all the people around you.
- Enjoy : Love what you do and have fun
Déroulement des entretiens
Recruitment process 
- A first call with our Talent Acquisition team
- A one hour in person meeting with our VP KA
- A case study 
- A company fit round in person where you will meet the founders, other leaders and some of your team members.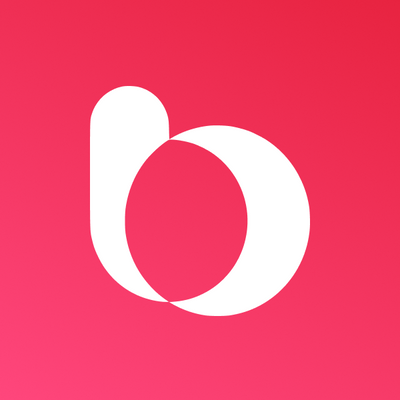 BRIGAD
Cette offre vous tente ?
Questions et réponses sur l'offre