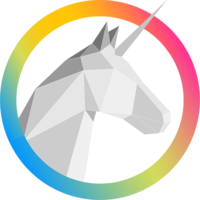 AssessFirst
Business Psychologist Intern - UK
Stage

 

Télétravail total possible

Bac +5 / Master
L'entreprise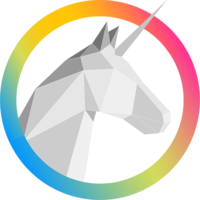 AssessFirst
Logiciels, Big Data, Recrutement

Entre 50 et 250 salariés
Le poste
Business Psychologist Intern - UK
Stage

 

Télétravail total possible

Bac +5 / Master
Cette offre a été pourvue !
Who are they?
AssessFirst has been operating since 2002. They began by positioning themselves in the behavioural assessment segment.
Today, they are the leader in predictive recruitment based on potential analysis. Their clients assess hundreds of thousands of people each year with the goal of recruiting incredible performers and extraordinarily committed people.
They believe that a person's potential is way more powerful and successful than just a CV or a school. They are interested in "who you are" and what you can do more than what you have already done.
And it's these values that they pass on to companies around the world! 🌍(more than 3500 in about 40 countries!)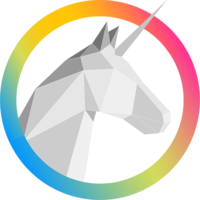 Visit the profile
Rencontrez David, CEO & Co-founder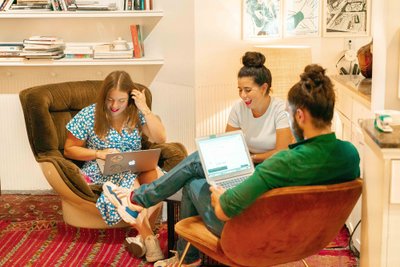 Rencontrez Becca, International Account Manager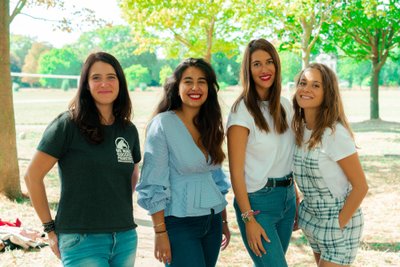 Rencontrez Simon, Responsable Science Innovation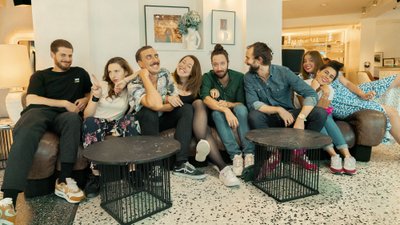 Job description
The Science team is growing !
Your goal: Empower companies to leverage the benefits of cutting edge assessment tools!

👉 To do this, you will have to:

Go to the heart of Science:
• Work with the Science team to upgrade our current questionnaires;
• Help the team with the development of new questionnaires (literature review, questions development, etc.);
• Keep actively alert on advances in scientific research or other useful sources to identify emerging trends in talent evaluation and the measure of human behaviour (gamification, web scraping crowdsourced evaluation, etc.);
• Work alongside behavioural scientists and machine learning specialists in predicting human potential and performance by developing new AI-based solutions;
• Contribute to the delivery of science and data-driven insights, analysis and innovative, 'first of their kind' tool functionalities that will help our clients to make better HR decisions. 
Help the AssessFirst UK team to reach the moon:
• Lead UK and global call for tenders: Define the AssessFirst scope and design tailored solutions and recommendations in order to meet client's needs, write scientific and technical specifications explaining the solution and its impact, etc.
• Support the UK Sales team: Provide scientific knowledge, advice and support to sales representatives during the pre-sales process and prospect meetings, in order to answer any science-related questions, and demonstrate the benefits of AssessFirst.
• Alongside the UK Sales and Marketing teams, develop our thought-leadership initiatives in order to boost AssessFirst's scientific reputation overseas (prepare and present webinars or conferences, write articles for business reviews, etc.).
• Maintain up-to-date and comprehensive knowledge of AssessFirst's competitors in the industry and understand the distinguishing factors of AssessFirst.
Ensure maximum added value:
• Work with our customer success team and with our international clients to ensure correct and effective use of the AssessFirst solution;
• Participate in client projects related to specific and complex competency modelling;


Spread our Science to the world:
• Alongside the marketing team, write some short papers on HR and on how what we do at AssessFirst can have an impact for them;

---
Your future team
You will be part of the Science team, composed of Emeric (Head of Science), Vincent (Psychometrician), Florentin (Machine Learning Expert) and Simon (Chief Product Officer).
You will also work extremely closely with the Sales and Product team.
Find out what the team has to say on our Glassdoor page !
---
What we would need...
🇬🇧 English native
📚 Studies (Master degree) in Psychology or a related field (Psychometrics, I/O Psychology, Social Psychology, Organizational Behaviour, HR, etc.)
💪 A great knowledge of the UK market
💛 A big love for psychology and helping clients
What you would need ?
Autonomy ! There is a lot of space in AssessFirst, but make sure to take it.
A really dynamic environment - Be ware, you need to follow our fast speed rythme !
Give meaning to your work ! Reminder: We have the ambition to transform the world of recruitment ! ✨
Freedom: This is a full remote UK position !
---
Our recruitment process
1. You complete our questionnaires you have received by email

💡 Our questionnaires are divided into 3 parts: Shape, Drive and Brain. They assess your personality, motivations and skills respectively. It takes about 30 min to complete everything.

They are essential because the Talent team needs to know more about who you are and make sure you fit our culture! You will also get to know more about yourself!
3. Our Talent Team will contact you
4. 3 interviews max: with Emeric (your future manager), Simon (your future n+2) and finally David our founder!
5. Welcome to the team! 👏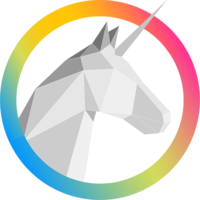 AssessFirst
Cette offre vous tente ?
Questions and answers about the offer
Partager sur Linkedin

Partager sur Facebook

Partager sur Twitter